We started this project a few weeks ago and here is a quick update!
First up, we installed chair railing in the room. We already have it in the dining room and now it extends beautifully into the adjacent living room.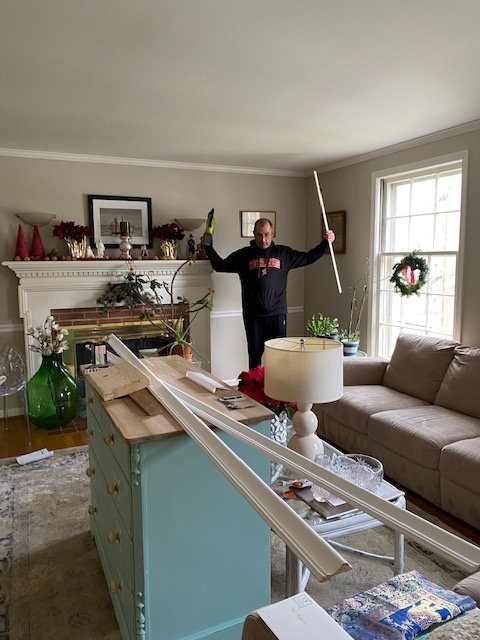 Honestly, once you get going on this project it really goes quickly. My husband knocked it out in a quick afternoon project. I then caulked and painted it to match our existing trim, Benjamin Moore Cloud White.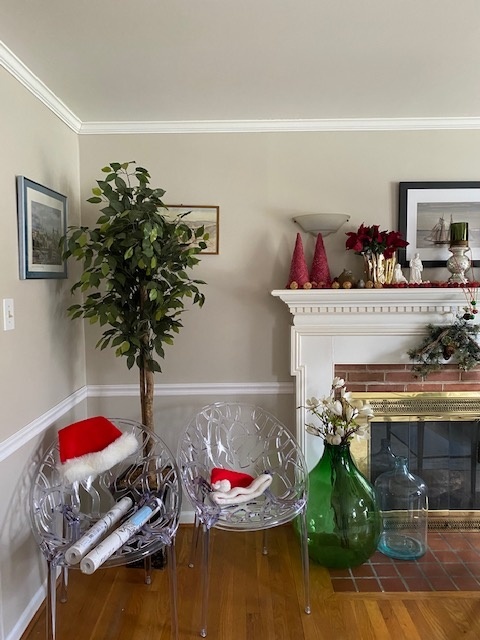 Next up, we moved the huge sectional to the basement, the huge shelving units to my studio upstairs and I sold the little blue dresser. Whew! Here you can see the sectional that was in the room.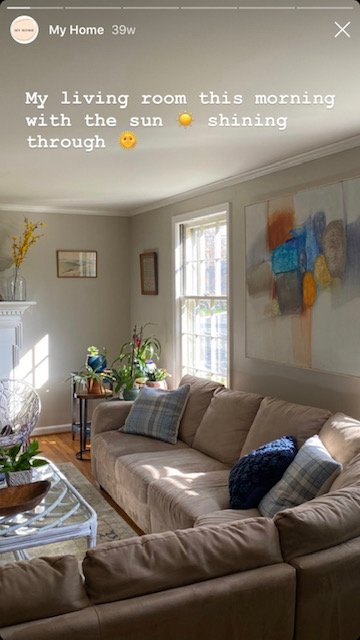 I ordered this wallpaper from Wayfair. I absolutely love it. Unfortunately, I completely underestimated the amount that I needed. My friend came over and we were only able to knock out one wall! I ordered more and it just arrived. Of course, the dye lot is different and I am just hoping that it will be okay.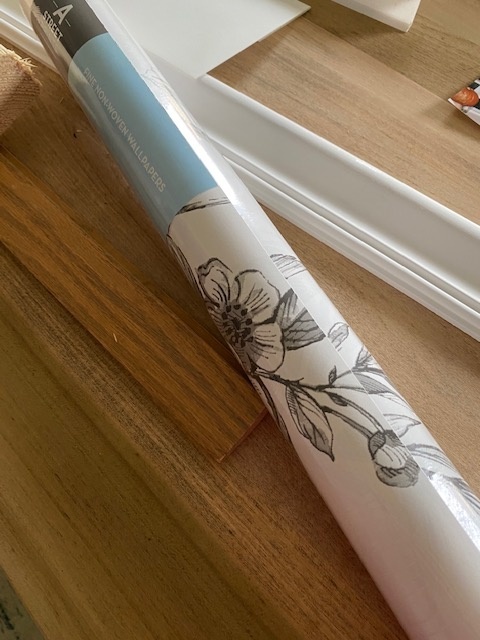 Here is a shot of the wall that we completely. I will share the full room plus tips on how to hang the paper once we finish next week.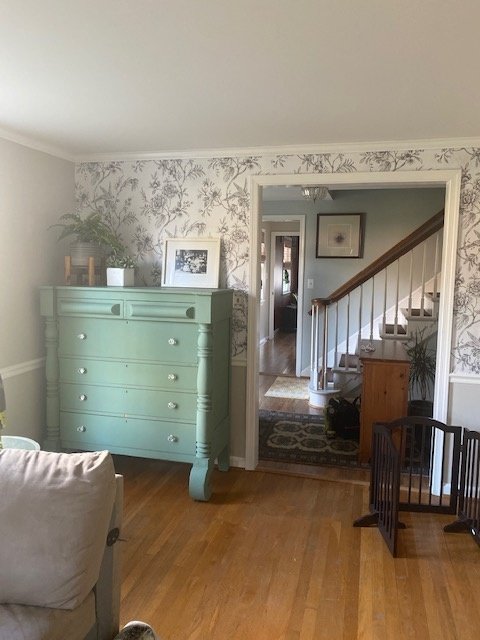 We had to take a break for Christmas!