Not all of us are lucky enough to have mountains of cash sitting in the bank. But we can still make our homes look like we do.
It's a little-known secret of the home improvement world, but creating luxe interiors is much easier than many people imagine. It's not all about buying massive slabs of marble or coating every fixture with a thick layer of gold. It's way more straightforward than that.
Today, many people are using online financial calculators to work out whether they can afford home improvements. Often, they entertain spending five figures on upgrading a kitchen or a bathroom. The truth, however, is that you rarely need to spend that kind of money. Getting a luxe look doesn't need to be expensive. It's all about visual cues, not workmanship, or the quality of the materials themselves.
In this post, we take a look at 8 genius hacks to make your home look ultra-premium. And the best bit? You won't blow your budget!
Hang Mirrors With Gold Frames
Walk into any high-end property or luxury hotel, and you'll notice something interesting: all the mirrors have gold frames. 
Unfortunately, the real precious metal is notoriously expensive. But that doesn't mean you're out of options.
Hang mirrors on the wall with gold-effect frames that look like the real thing but aren't. Usually, they are made of brass and offer those instant premium vibes you want without emptying your bank account at the same time. 
Stencil in Gold
I stenciled my daughter's room in a gold stencil. It took forever but wow, it looked great (until she changed her mind and painted over it!)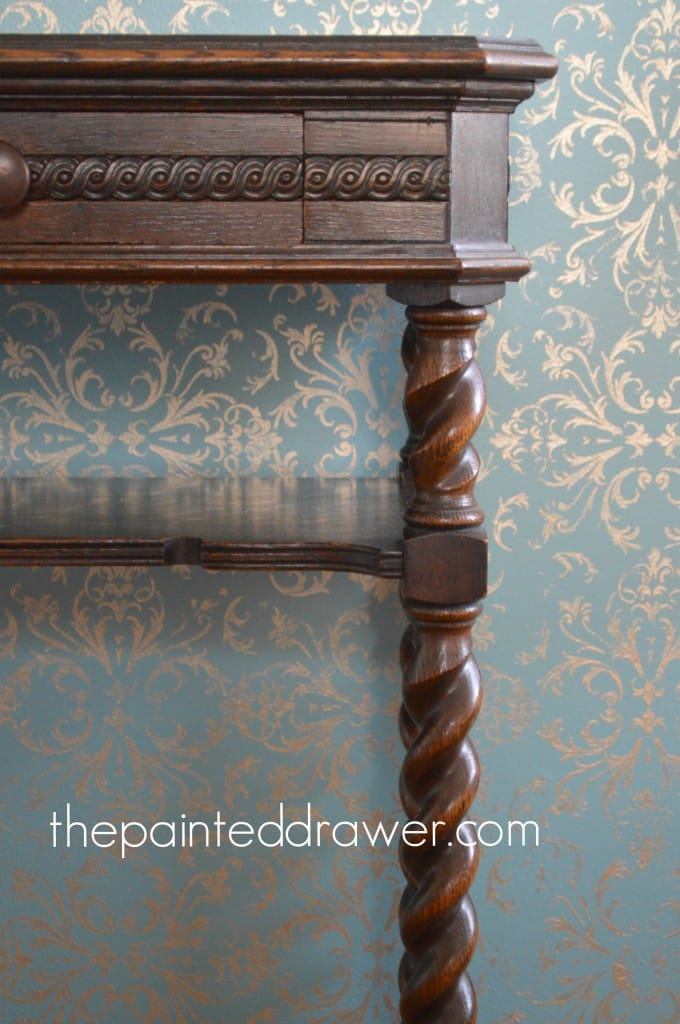 Throw Down Some Pillows
It might sound simple, but throwing down some pillows can instantly make your home look more expensive. And it all comes down to our associations with piles of cushions on the bed or sofa. They instantly remind you of posh hotels and premium family homes.
Pick several cushions with similar features. They don't have to match perfectly. Then arrange them in a way that makes your bedding and sofas look sumptuous. You'll eventually get the hang of it.
Add A Fresh Lick Of Paint To Your Rafters
Whenever you walk into premium accommodation, everything feels fresh and vibrant. And there's a good reason for that. You're almost always looking at a fresh coat of paint – something that's been done in the last year or so.
Fresh paint is essential for a couple of reasons. The first is that it helps to get rid of all the blemishes that have a habit of building up on your walls. Over time, grime, splatter, and dirt build up, causing the paint to dull.
The second reason has to do with the nature of modern paints. In the past, manufacturers loaded them with chemicals, like lead, that helped them maintain their luster for longer. Today, those chemicals aren't allowed in the same quantities, meaning that paint jobs tend to fade faster. Eventually, all of the organic molecules in the paint break down, and you're left with something that is literally a shadow of its former self.
Adding fresh paint regularly, therefore, can help to avoid this process taking effect in your property. New coats instantly lift the room, making it feel luxe and fresh once more.
Style Each Area
Even if you cannot afford the most expensive homewares, you can still style your rooms to make them look ultra-premium.
One way to do this is just to rearrange your furniture. Instead of pushing it to the edges of the room – as most people do – bring it to the center so that people can walk around.
A typical setup usually involves placing your coffee table in the middle and then arranging seating around the edge. You want to make your communal areas more like your dining room, placing most of the room features in the middle.
Add A Rug
Adding a rug to your rooms is one of the most powerful ways to give them an ultra-premium feel. And, again, it has nothing to do with the amount of money you spend. It's all about visual cues.
The best place for rugs are rooms where people spend a lot of time lounging. Rugs work best with hard floors, providing extra comfort for the feet.
Try if you can, to think about rugs as a stage for the rest of the room. In a sense, they're a kind of backdrop for everything else. They can feature elaborate patterns, but that isn't always necessary. Choosing simpler designs can actually help you to bring out the rest of the features in your rooms.
Make All Your Kitchen And Bathroom Sets Match
Making all your kitchen and bathroom sets match is a small touch that can have an outsized impact on how premium your property looks. Plus, it's something many people never consider. They have all sorts of pots, pans, crockery, and bathroom accessories from different places, and it all just builds up. Unfortunately, no matter how great your interiors, mixing, and matching items always leads to cluttered visuals.
Here's a pro tip: buy matching kitchen and bathroom sets that work together. They don't need to be expensive.
Upgrade Your Window Treatments
Upgrading your window treatments is probably the single most effective thing that you can do to make your home appear more luxurious.
Your best bet is to choose retractable blinds. These create a minimalist aesthetic while also allowing you to customize the design for all of the rooms of your house. Blinds are particularly welcome in the bedroom and help avoid big, bulky curtains from getting in the way, freeing up space.
Avoid Low-Quality Lampshades
The range of lampshades available today is extraordinary, from the cheapest new shades to the most expensive antiques.
If you want to create a luxe effect, look for white Venetian glass shades. These tend to be relatively affordable but instantly offer a premium look. Plus, they're neutral, meaning that you can install them in practically any room, and they'll always work alongside your existing furniture.
So, which of these hacks will you be using?
Please note that some of the links above and below are affiliate links, and at no additional cost to you. All opinions are my own.