Some of you may remember when my husband knocked down a half wall between my kitchen and family room.
Here is what the space looked like before. It made the kitchen feel very closed off from the family room and was not great for entertaining. We have a large family and they always gather in this space.
This is what it looks like now, after we knocked down half the wall. I thought that was what I liked. However, me being me, I am still not happy! It still blocks access to the kitchen during family gatherings and I honestly don't like the look. Plus it has created yet another space for family members (!) to throw their keys and other items!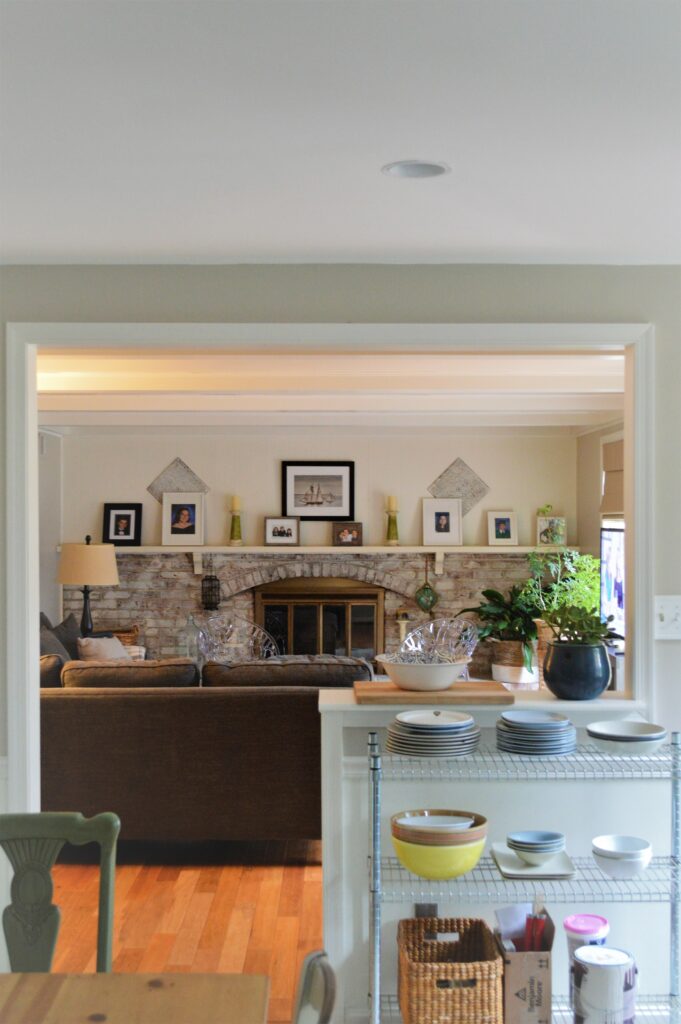 Next week, we are having the rest of the wall torn down and the flooring extended into the kitchen. The flooring is Pergo Applewood (not what is in the pic above – that was taken before we installed the new flooring). My husband installed the Pergo in our hallway/family room/office and bathroom last year.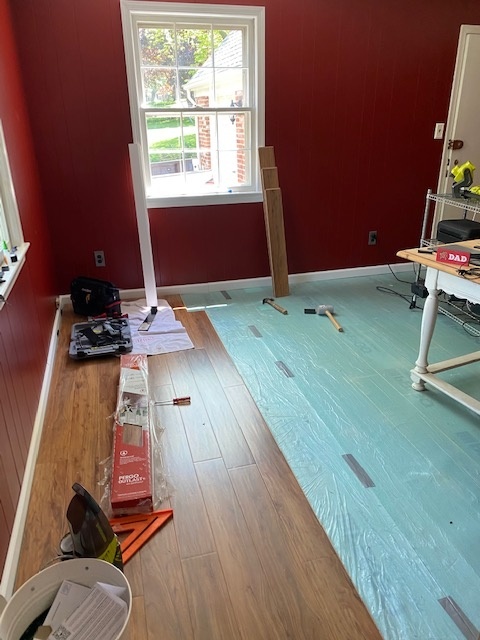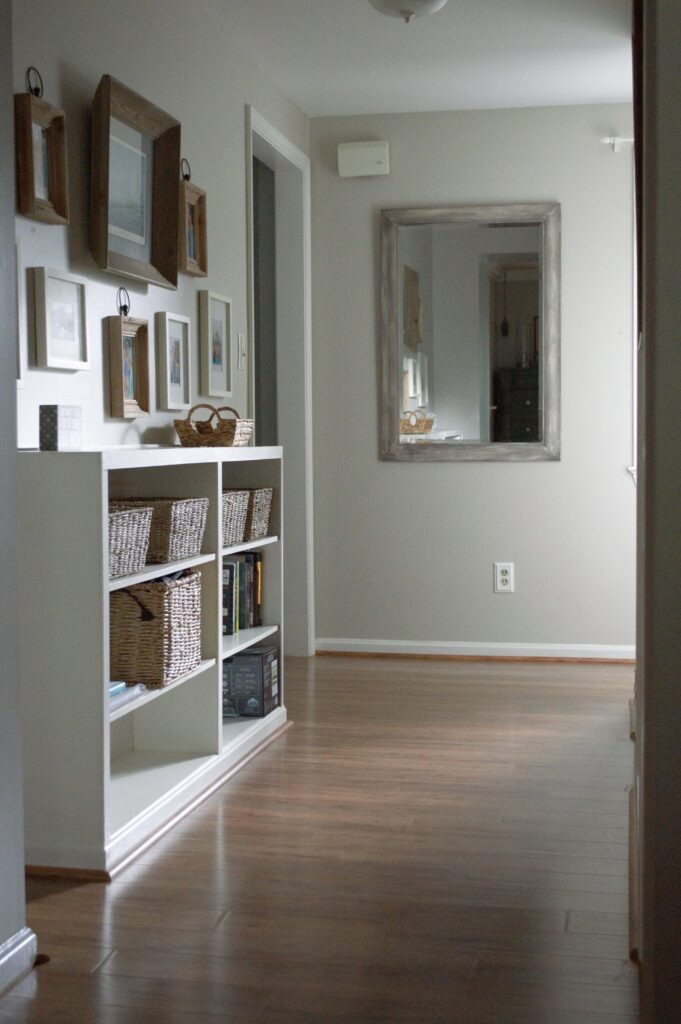 I can't wait to share the pics with you! And, in case you wanted to see the way way way "before" pic of our family room, here it is…
Whitewashing to brick was a huge transformation and so is the flooring.
Here is a very quick watercolor sketch with bright colors to share. I just purchased a new color palette and wanted to give them a try. Very messy but fun 🙂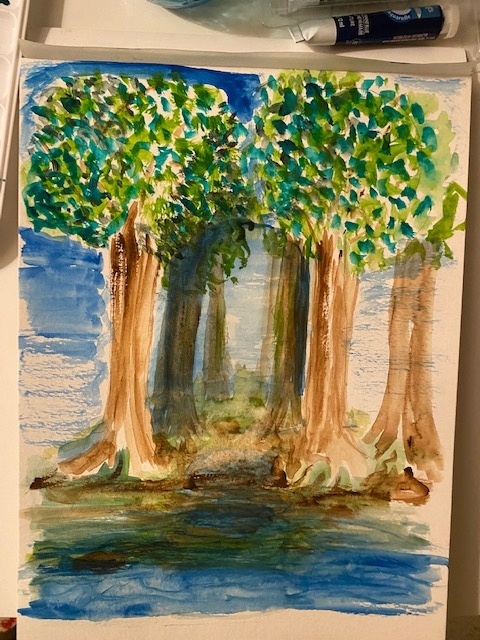 Have a great weekend!