This post was actually written yesterday but failed to send (I have zero idea why!)
Good Monday morning!
The Shasta Lake cabinet is now in its new home in DC! It found the perfect home and I am always thrilled when that happens.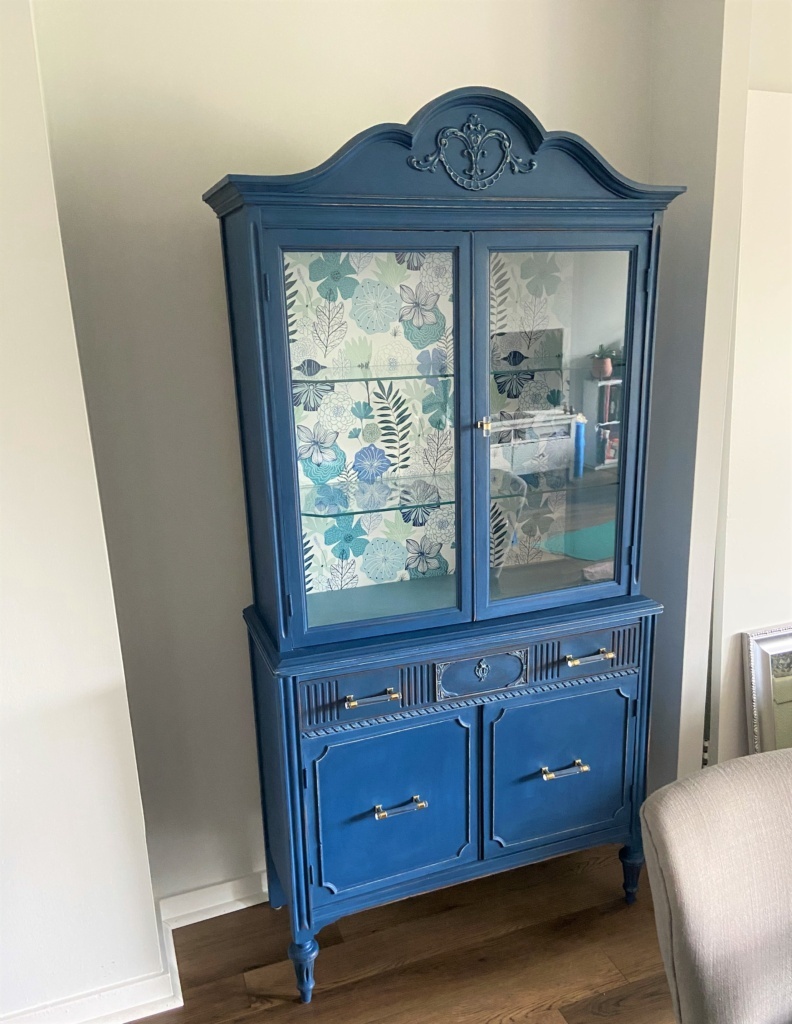 This week I pretty swamped. I am working on site at a church. They purchased four new doors and would like them to be painted and antiqued. Here are the doors as of last Friday, when I took these pics.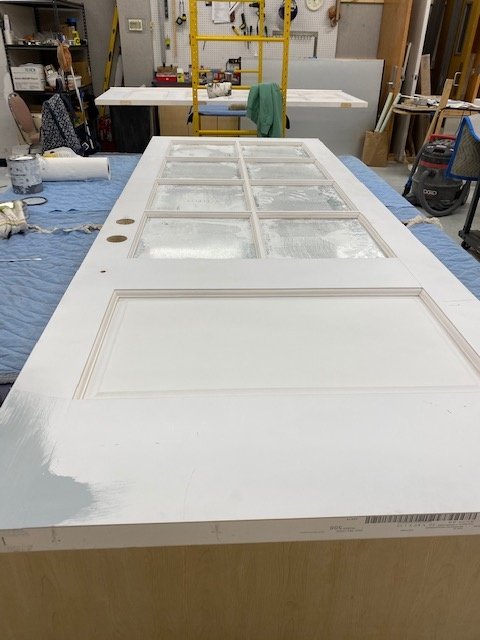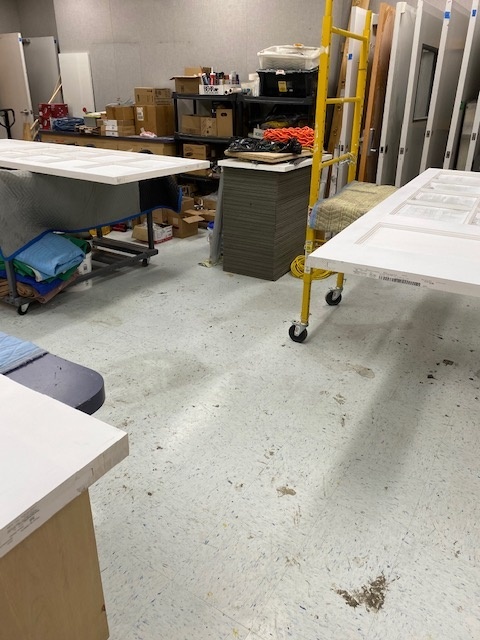 I'll keep you posted on the progress! After this project I have a gorgeous old desk to start on for a customer. That will be fun and I'm looking forward to getting that one started.
I spent time over the weekend practicing with watercolor sketches. I am really enjoying this new hobby and find it relaxing and rewarding. I have a ton to learn and am looking forward to life opening up again so I can take an actual class instead of just the YouTube tutorials. They are very helpful but I don't think anything is like a true, in person class.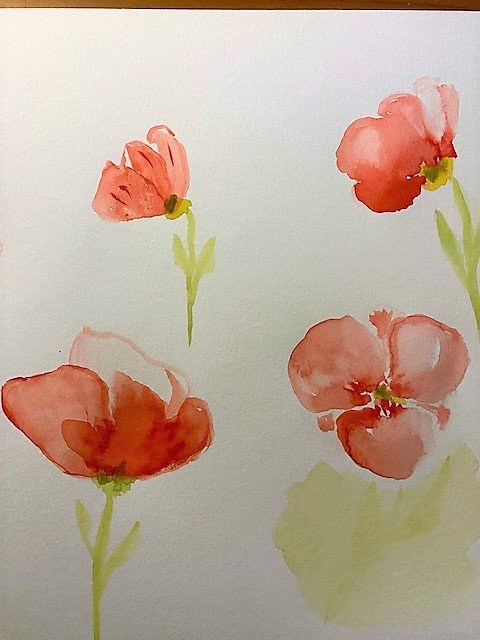 Off to paint the doors!
---
Here's How To Prepare Your Home For The Market
Are you thinking about moving to a new property? Before you start house hunting, there are steps that you will need to take. For instance, it's important to get your current home ready for sale. If you don't do this, then a lot can go wrong. Your home can end up on the market for months or even years with no hope of selling because there are key issues that are putting buyers off. 
Alternatively, you might find that buyers are making offers but not at the level that you want. This isn't going to be helpful if you are thinking about moving to a larger property for you and your family. Usually, that will be the case if they perceive your home as what is essentially a fixer-upper. So, how do you avoid these types of scenarios? Well, you need to make sure that you are approaching your home sale the right way.
First, you need to think about how long it's going to take you to prepare your home. You can spend several months or even a year preparing your home. It's always going to depend on how much work needs to be completed. As such, if you're planning on selling through the summer and putting your home up in the spring, then you may want to get started prepping your home the previous summer. Obviously, this isn't always possible due to a rushed reason to move. But where the opportunity is available, it's worth spending a little more time.
So, let's explore some of the most important steps that you should consider.
Fix The Issues
First, you do need to make sure that you are fixing any noticeable issues with the property. This could be a problem with wear and tear. This might not bother you but it could certainly be an issue for a family that is looking for their dream home. Even smaller issues might make them think twice about investing in your property. Now is the perfect time to fix your wonky garden gate or repaint the walls if they are covered in fingerprint marks. If you have grease marks on painted walls the easiest way to remove them is with tape. You'll be amazed how easy it is to clear them.
Of course, you might have larger issues in your home. For instance, it's possible that you know at least one area of your property does have issues with insects. If you know insects only stick to one room, then it might not bother you, particularly if it is underused. But it could definitely irritate a homebuyer. It might be time to consider investing in some ant traps or even consider hiring an exterminator. This is going to depend on the extent of the issue that you are currently facing.
Know The Red Flags
There are three main red flags that will stop a buyer from purchasing your property. These are:
Structural issues
Electrical problems
Water woes
Each problem listed here marks an expensive repair and a nasty headache for a homebuyer. You could sell your home at a price that does represent it as a fixer-upper and a buyer still may not be willing to bite. Ultimately, they will be worried that they'll need to spend too much trying to prepare your home and make it suitable as a place to live in or sell on. This does mean that you need to ensure that your home is running smoothly before you proceed forward with the sale.
One of the easiest ways to do this is to bring the experts in. If you explore electrical services, you'll find professionals will be able to check your wiring and ensure that everything is operating the right way. If there is a problem here, then it will usually be an issue with a remodel or renovation. Particularly, if the quality wasn't there in the first place. The good news is that as long as you fix this before you put the home on the market, you can probably keep the cost under control.
People tend to avoid fixing red flags even though they know they exist for one important reason. They think they're going to lose some of the profit that they'd make from the home sale. While this might be the case, ultimately you will always lose far more if your home gets stuck on the market and is ultimately deemed to be unsellable.
Clean Out The Clutter
Next, you should think about cleaning out your home and getting rid of any items that you simply no longer need. There are probably a lot of examples of items like this that you have around your home and there are key benefits to sorting them before you complete the move.
First, by getting rid of some of the clutter, you'll be able to make sure that you have fewer items to move. This is going to make things cheaper and if you're quite the collector, it could save you from hiring an extra van. That's a big deal and the extra money could be used for a wide variety of purchases including new furniture for your next home.
The other big benefit is that it will make your home look far less cluttered. This, in turn, could be beneficial because it will ensure that your home looks larger in key areas. Remember, getting rid of the clutter isn't just something that you should do with the inside of the home. It's important that you clean up the exterior too. This will add to your curb appeal. That's a crucial part of why people buy. It's worth speaking to a landscaper about how to clean up your gardens the right way and ensure that they look incredible.
Speak To A Stager
One of the last things that you should consider before putting the home on the market is to speak to a home staging company. A home staging company will essentially work to ensure that your property is laid out the right way. There are key strategies that will ensure rooms in your home look larger or that the property as a whole is more luxurious and appealing.
If you are concerned about the price of a home stager – they can be quite expensive – then you might want to consider completing this particular job yourself. To do this, you should explore interior design blogs or you can visit a few show homes. You'll discover these anywhere that planned development is set up. You can see the techniques that the designers use to showcase and highlight the best features of the home.
However, with a professional home stager, you might be able to add quite a lot to the price of the property. Make sure that you check the reviews before committing to a particular service.
We hope this helps you understand some of the best ways to prepare your home for the move. If you take the right steps here, you will be able to make sure that your home sells fast and for the right price. This is the golden achievement when it comes to navigating the housing market.
If you don't think that you can sell your home in the time available and prepare it the right way, you could consider either keeping it or letting it out. Letting it out can provide the additional income you are searching for and keeping it might be best if the market is in a poor state. Even if it is costing you a little extra in bills for a short period.