If you have an eye for a bargain and a few DIY skills, then furniture flipping could be a fun new hobby for you. It can also be a great little side hustle, and you can make some extra cash. I wouldn't consider it a big money maker, however! Whether you want to upcycle old furniture to keep for yourself or to sell it on, refurbishing second-hand items is very rewarding. Create unique new pieces and bring a little joy into somebody's life. Here are five tips for furniture flipping beginners. 
How to choose the best furniture to flip
Look for high-quality pieces that have normal signs of wear and tear. Older pieces will have a lot more character, like this vintage table for example. Dovetailed drawers and solid wood are the only pieces I will touch. Nothing too good, however! I really dislike it when gorgeous old furniture pieces are already fabulous and they get painted over. I like to dig around for the pieces that have been long forgotten and need love to bring them back to life. When deciding on a type of furniture to flip, tables are easy to repurpose as they can be very versatile. Buy in pairs if possible, unless the table is fantasic on its own. Dressers are also a lot of fun to reimagine. If you're creative enough, you can repurpose all kinds of old furniture.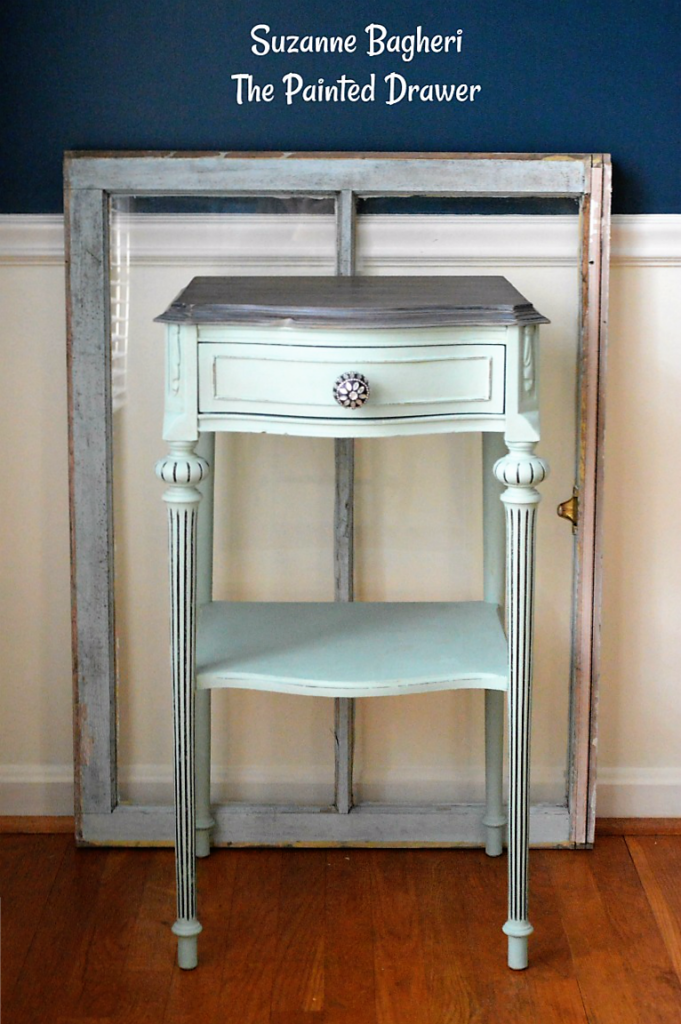 Where to find flippable furniture
In general, you're best looking in thrift stores or garage sales, but you can also find many interesting pieces online. Take a look on Craiglist or Facebook Marketplace. Get the seller to send you detailed pictures of any damage you're going to need to repair if possible.
Sometimes your own attic is the first place to look, especially if you're planning on moving house. If you're looking to get rid of old furniture Burnett's Moving Services can help you declutter your home. You never know you might find some hidden gems in the attic to upcycle.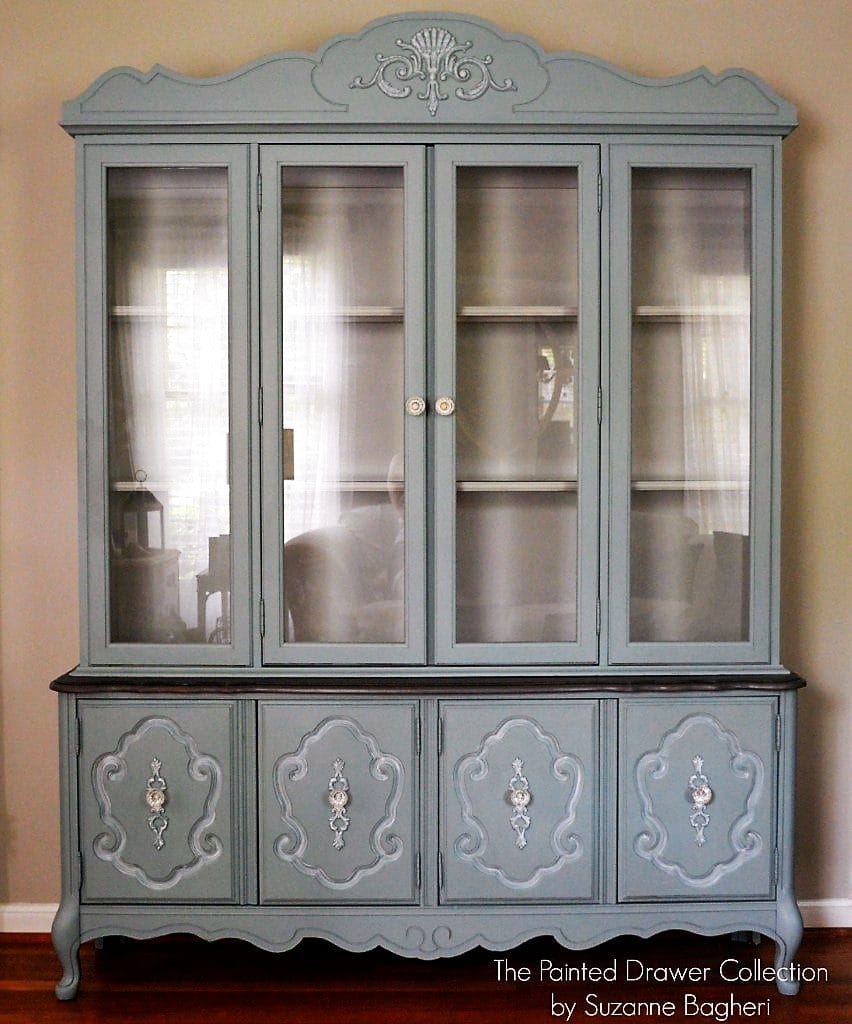 What you need to get started
First of all, you'll need to clear a space to work. You can do this in your garage or outside in the yard. Make sure you have a way to transport the furniture you buy as well. If you don't have transportation big enough perhaps you can hire someone.
After that, you can start building up a set of tools depending on the types of projects you undertake. If you're only repainting something, you might not need much, but as you develop your skills you'll need tools for upholstering and restoration. You can find a checklist in this guide to flipping furniture.
Where to sell your furniture
If you're looking for where to sell refurbished furniture, online is your best bet again. You can use the word of mouth tactic but this might take a little longer. You could try to make a deal with your local thrift or antique store.  A lot of people like to rent space in shops, but this does take a ton of work because you have to not only stage your furniture, but also add home decor into the mix to give your space style. You also have to come up with that rent each month. A lot to think about before diving in. One more option are outdoor markets. I have participated in the Lucketts market many times and was quite successful.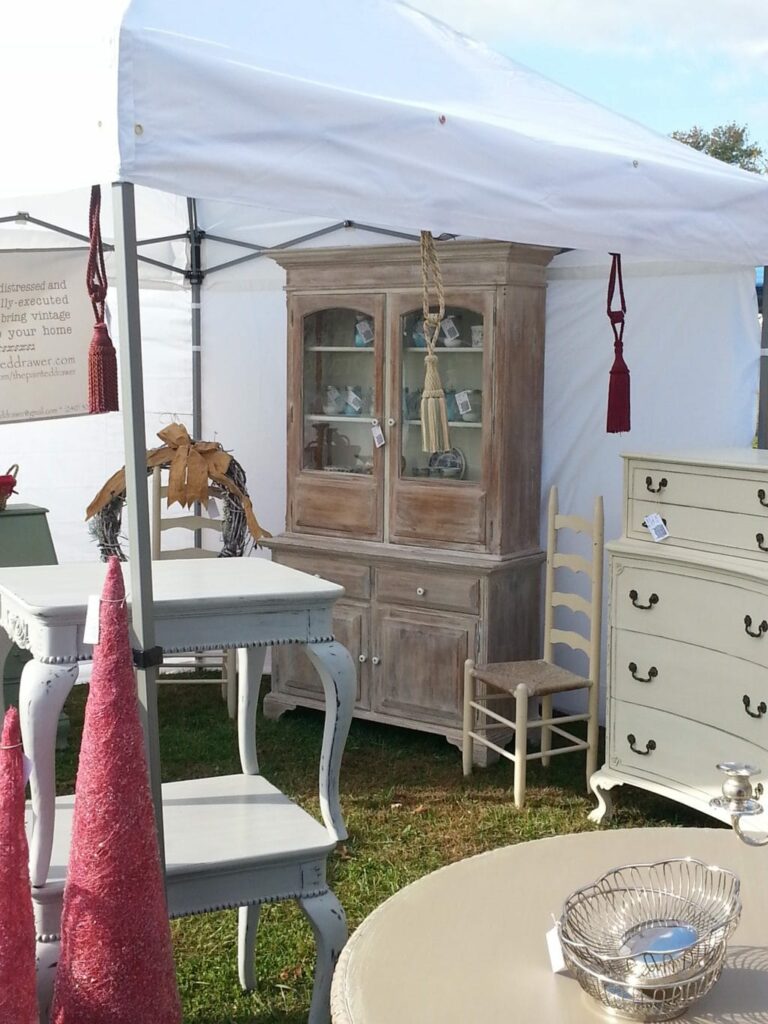 Another idea is to set up your own website and business. This way you can promote your furniture to a wider audience. Etsy is a great place to start.
How to get the best deal
The amount of money you make flipping furniture often depends on the pieces you find but there are a few tips for making a profit. As your skills improve you'll be able to sell your pieces for more and you'll develop an eye for better quality materials.
Please note that some of the links above and below are affiliate links, and at no additional cost to you. All opinions are my own.