Now that most of us are stuck inside for the time being and working from home, you may ask, "Is the time right to make over my home work space?" Here is how I would go about it!
Budget
Figure out how much you need to spend to create your perfect space. It may be new technology or new furnishings, such as a desk (read below) or shelving.
Choose Colors
Light and bright or dark moody walls? I like to peruse Pinterest and come up with color schemes. Does your room get a lot of natural light or is it already very dark? This will impact your paint color decision. Be careful with Linen White if you are trying to brighten up a dark space. It tends to looks dirty if it isn't in a sunny room. I would suggest a cleaner, brighter white that is not a yellow base.
Upcycle Old Furniture for Your Space
These desk makeovers are the perfect example of taking something that is used and giving it a makeover for your space.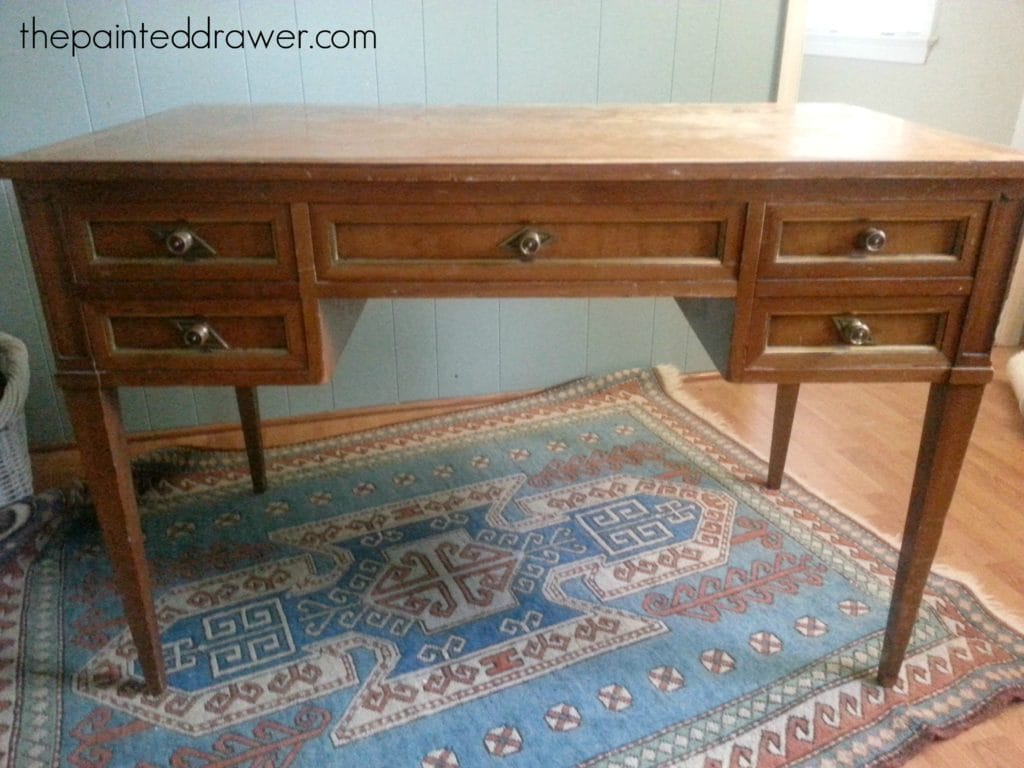 What's Underneath
I added a fun rug from Wayfair into my office and it immediately brightened up the entire space.
Toss it Out!
Throw out any unwanted stuff as you begin to organize your space. Now is a great time to digitize old photos, or go to town with a paper shredder and get rid of all those old papers cluttering your space.
Bring in Some Greenery
another nice idea is to bring in some greenery. I enjoy fake plants too, and they are a great alternative if you don't have natural light in your space.
Here is my room upstairs that serves as my office. I gave it a quick makeover last year. It started out a cluttered mess.
After a ton of sorting and organizing, I was able to create a light and pleasing space to work.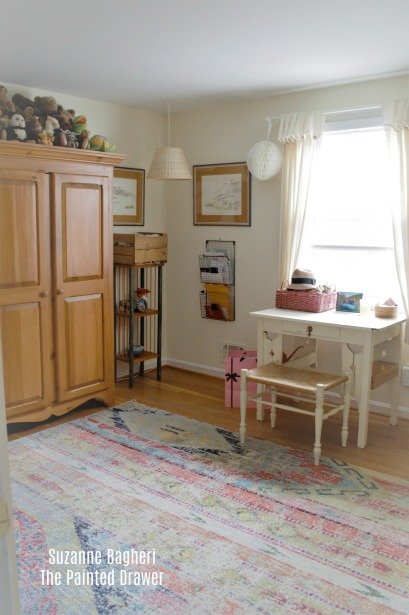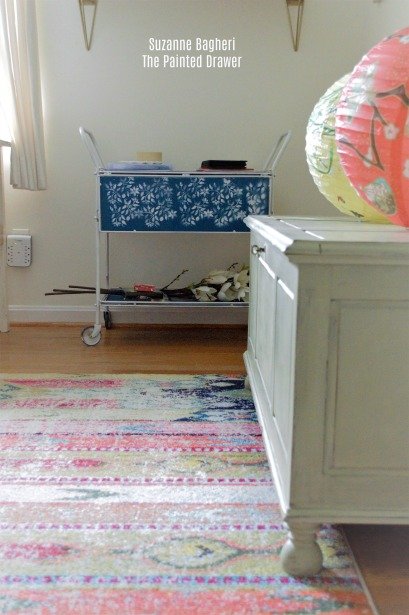 I have since updated it again with a bigger desk and chair but the main idea was clearing it out and adding fun pop of color with a new rug from Wayfair. The cart above was a thrift store find (Trash to Treasure, A Vintage Cart).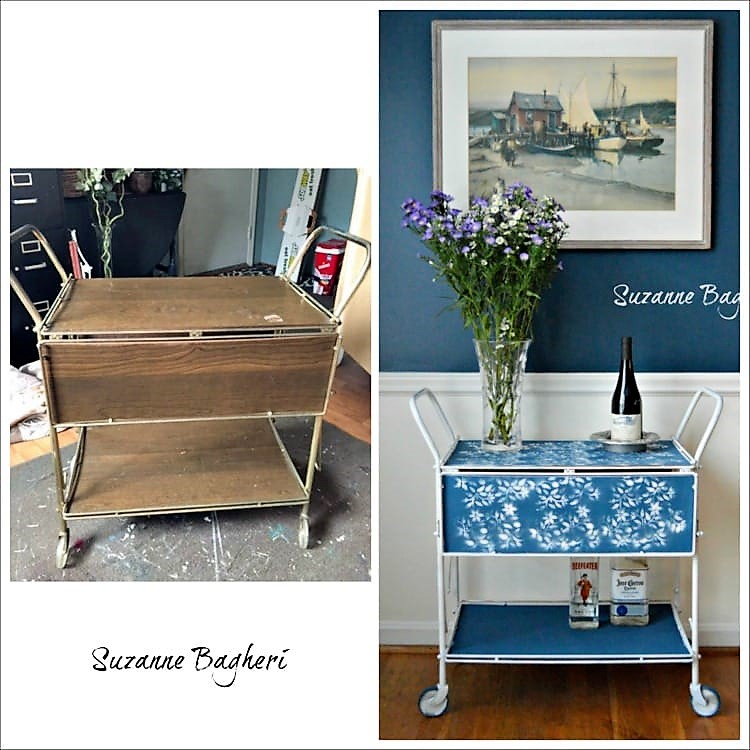 Another addition to my space were these great shelves from World Market. They were not expensive and very easy to install.
I also like to keep my paints, etc. tidy in my work room.
Never underestimate the impact your office has on the quality of the work you accomplish.