When it comes to upgrading our homes, we often focus on the obvious or exciting things. You might love decorating, spend hours planning, and filling Pinterest boards with inspiring decor ideas and enjoy painting and home DIY. You might love coming up with new themes for your rooms, looking at color schemes, and making bold changes to your designs and layouts. You might also look forward to adding new gadgets and pieces of technology that will make your home smarter and more fun. 
But, sometimes, it's the less interesting, more essential upgrades that are the most beneficial. Upgrading your windows and doors has many advantages, even if it's not the first upgrade that comes to mind when you think of home improvements. Below is a look at some of those benefits. 
To Change Your Rooms
We don't notice our windows until they are dirty and need cleaning, and even then we only notice because we can't see out of them as well. But, change them, and you will notice. New windows with different frames can make your rooms look cleaner and brighter and will refresh their appeal.  I've noticed that black window trim is very "in" right now vs the standard white. It looks sharp against red brick.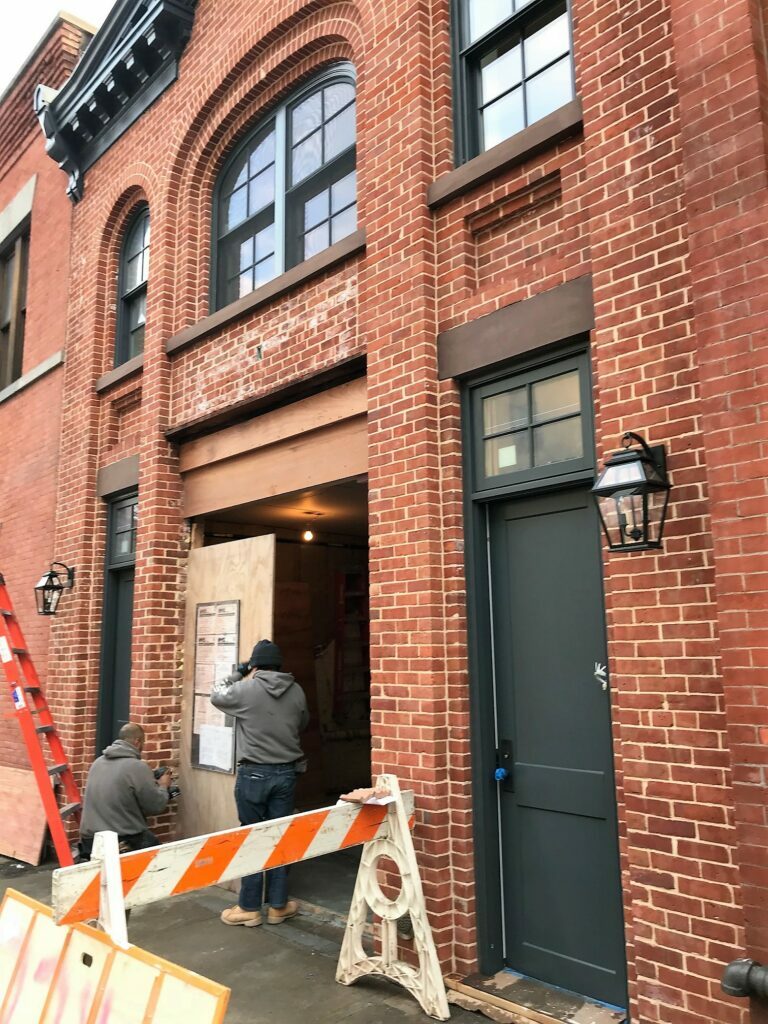 To Improve Your Curb Appeal
Your curb appeal is basically how your home looks from the front curb. How inviting it looks from the outside and how attractive it is to guests. Your windows and doors play a big part in your homes curb appeal. Clean glass, well cared for frames and a lack of cracks and chips can make your home look much more appealing. 
To Increase the Value of Your Home
Increased curb appeal is just one of the ways that new windows and doors can increase the value of your house. No one wants to move into a cold house, that doesn't feel safe. But, nor do they want to have to have new windows fitted as soon as they move in. The age and quality of the windows and safety of the doors are one of the first things that prospective buyers will look at if you ever put your home on the market. We are contemplating new windows for our home but they are a huge investment and we need to budget it out before making the plunge! Is it worth the investment for what we may get back once we decide to sell our home?
To Reduce Your Energy Bills
In the winter, poor quality windows will let in too much air, and you'll have to spend more on your heating bills. In the summer, your AC bills might be higher as the sun overheats your house, being magnified by the glass. Install heat control window film for homes and your home will be much nicer when it's in direct sunlight. They'll also block our harmful UV rays.  We really feel this in our home (which is why we are thinking of purchasing new windows).
To Let in More Natural Light
Source – CC0 Licence
Natural light has many advantages, both to our mood and our health. It can increase the amount of vitamin D that our bodies get, boost our immunity, and helping us to sleep. Natural light can help us to feel happy and alert. It will even make your rooms feel larger. If you work at home, or otherwise spend a lot of the daylight hours there, then it's essential that you get as much natural light in as possible. New windows and doors can help you to do this.
Please note that some of the links above and below are affiliate links, and at no additional cost to you. All opinions are my own.