Having an eclectic style in your home can keep things interesting. It's certainly much more interesting than going for neutral colors throughout the home – not that that can't look beautiful. Some people simply prefer going for many colors, patterns, and a few different styles to bring life to a room. If you want to make sure you impress your guests the next time you serve dinner or even throw a party, this guide to an eclectic dining room will be of help.

Combine Different Styles For A Quirky Look
First off, you should know how to combine different styles for a quirky look. Combining styles can work providing you do it correctly – there's no need to stick to one style per household, or even one style per room! Two styles that go really nicely together are rustic and glamorous. For example, you could have a rustic table paired with glamorous light fittings. You can continue bringing in elements of both until you're happy with the way the room looks!

2. Select Bold And Colorful Accents
To create something dynamic, bold and colorful accents will do a world of good. Bright walls, rugs, cushions, and artwork will all bring color and personality to your dining room. Make sure you aim to show off your personality. Take your time selecting these pieces if you want them to last!
3. Mix Up Your Textures
Mixing up your textures always makes your rooms look more interesting, so don't forget to do this in your dining room. Sterling silverware on a rustic hardwood table with a beautiful textured centrepiece will look amazing – and that's just to get you started. Just don't forget about your sterling silverware storage so you can keep bringing out that silverware for years to come.

4. Bring The Outdoors In With Plants And Flowers
Plants and flowers help you to bring the outdoors in. There's nothing quite like bringing in life in the form of plants! They add natural greenery and other beautiful colors to a room, purify the air, and make us feel happier. Use a beautiful plant or flower as your centrepiece, but don't forget to have more dotted around.

5. Incorporate A Focal Point
A focal point could be anything, from a beautiful figurine to a feature wall. What do you want the eye to be drawn to first?

6. Mix Patterns And Clash Colors
Mixing patterns and clashing colors isn't as difficult as it sounds. The rule of three is usually a good rule to go by: 60% of one pattern, 30% of another, and 10% of another. You can use a color wheel in order to choose colors that look good together.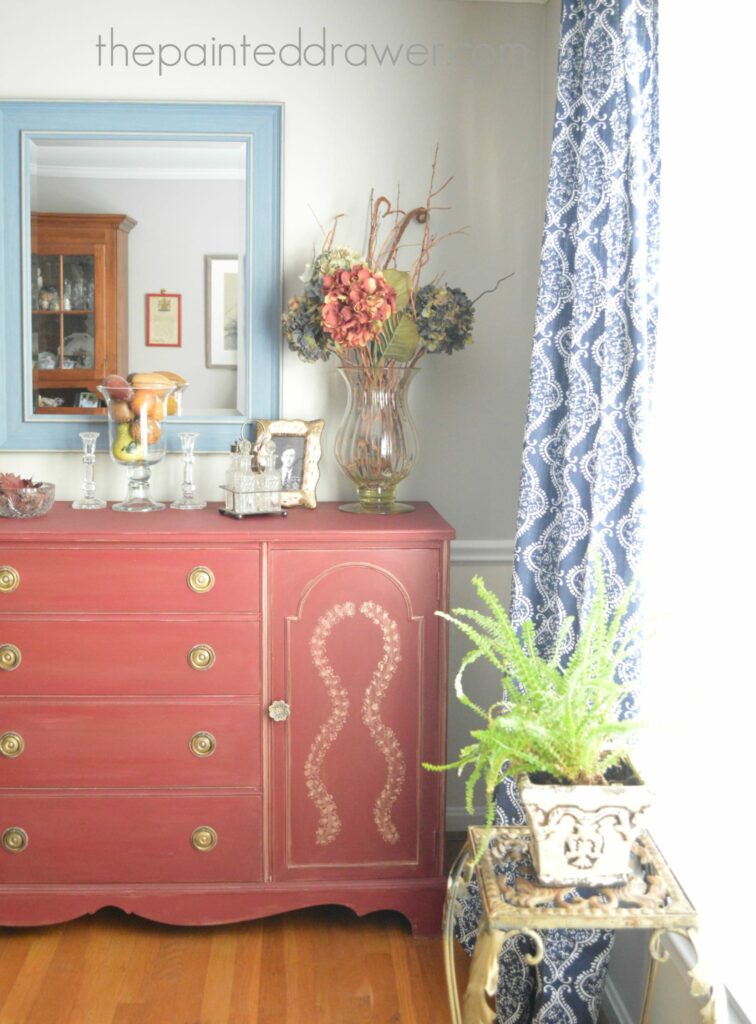 One important thing to remember is that styling eclectic rooms doesn't mean ignoring every rule. You want your dining room to look layered and interesting, not distracting and busy. Avoid using too many contrasting styles in one room, as it can end up feeling random rather than collected.
Please note that some of the links above and below are affiliate links, and at no additional cost to you. All opinions are my own.