If you have been reading my posts recently, you know that just as most homeowners, we are in the midst of finding ways to enhance our home. Some projects are time consuming and take a fair amount of DIY skill (backsplash, wall removal, Ring Doorbell, Nest thermostat), but a improvements were simple and have made a big change to our home.
New furnishings are a nice enhancement that make a big difference. I love to decorate my home with my thrifted finds (I get this trait from my mother – post here).
But, honestly I don't trust second hand soft furnishings. The thought of bed bugs, etc. – yikes! I did purchase a gorgeous pink sofa from a thrift store a few years ago. It was just sitting there amidst the junk and was so gorgeous that I couldn't leave it! I resold it but that is the only thrift store sofa that I have ever purchased.
Another exception were my Ikea chairs that I purchased from a local small boutique thrift store that is known for more upscale items. The chairs originally were from Ikea and were brand new (a total score by the way!).
We recently made the splurge and purchased a new sofa from Havertys. This sectional has updated our room with its modern/traditional lines and is super comfortable.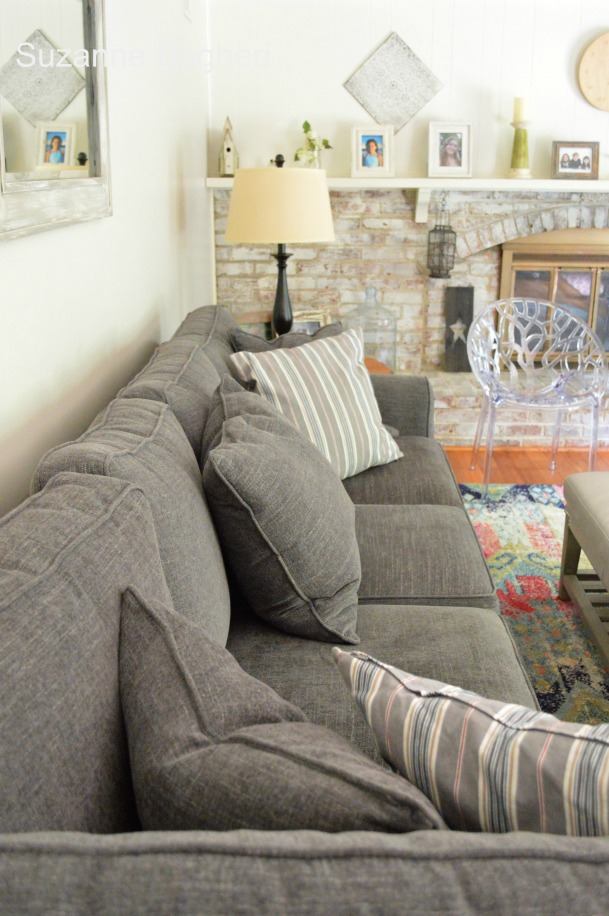 New sofas can be expensive, depending on what kind of thing you decide to go for. If you shop around online, and don't mind purchasing a sofa without actually sitting on it, you can find some amazing deals.
If you are someone who likes to see the product before you purchase it then head down to your local furniture store to try some out. You might find that this is a little more expensive than online shopping, but it may give you peace of mind to actually see and sit on the sofa before it arrives. My sister purchased her sofa from an online store, Joybird. It's the Eliot sleeper sofa and has gorgeous modern lines that look great in her newly renovate carriage house in Brooklyn.
Whether a fan of leather or fabric, there is something out there for everyone. Take your time choosing your sofa, because it really does make or break an entire room. Make sure to measure your room before you purchase. We taped the outline of the sectional onto the floor first to make sure the sectional would be a good fit. Add the perfect one to your living area and the whole room will be taken to the next level.
Another relatively simple update to a room is a ceiling fan. Some people are so against the look of a fan because they are picturing the old fashioned fans with the huge lights sticking out on all sides (you know the ones!) but they are so modern and sleek now and really add style as well as comfort to a room. I don't know what I would do without our ceiling fan in our bedroom. We painted the walls in Benjamin Moore Sea Salt and with the fan going, it is very calming.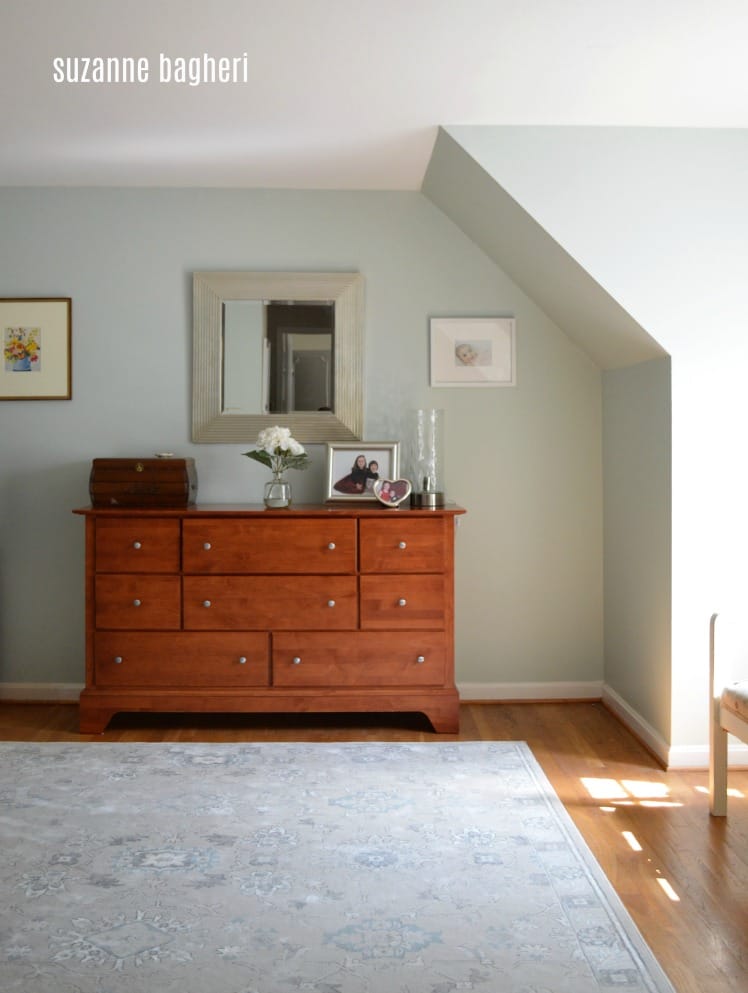 You can purchase fans with lights which is what we have done in our Sophie's room, or without as in our room. It doesn't seem like it will enhance your home that much, but it is truly lovely to feel a cool breeze coming from above, especially in our area where we experience super hot summer nights!
I wish we had higher ceilings so I could add a ceiling fan into our kitchen!
Please note that some of the links above and below are affiliate links, and at no additional cost to you. All opinions are my own.