If looking through magazines, loading your Pinterest board and watching makeover programs is your idea of heaven, then interior design is one of your guilty pleasures. I know that it is mine! There are so many ways in which you can enhance your home and even if you don't have a huge budget to work with, there are so many options out there, from thrift store finds to TJ Maxx specials!
Every home needs added touches that reflect your personal style. From the pictures on your walls to homemade accessories, you can add your own style and aesthetic. If you have a creative flair, now might be the perfect time to start knitting that blanket or decorating that beautiful decorative cushion. I wish I had the talent to sew and create a quilt or cushion covers but I'm sadly missing in that area!
Another personal touch to a home is the scent that welcomes you in. There are many ways to achieve calming and soothing scents around your home, from candles to incense sticks to plug-in air fresheners. Every homeowner is completely unique with their taste and your choice might be completely different to one of your friend's. It's funny how all of my friends and relatives homes each have their own personal smell that reflects their home. We enjoy the Bath and Body Works candles in all of the scents that reflect the different seasons.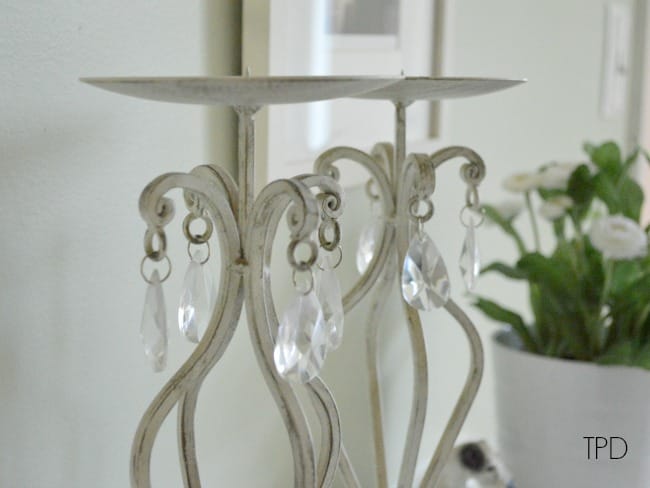 Your bedroom is a place in which you should feel completely relaxed and content. This is a great space to add those scented candles and aim to minimize distractions as much as possible. Treat yourself to some luxury bedding. You will be surprised at how effective this small change is in your bedroom. Sheets are more affordable than ever now and good sheets can be found at most discount home stores.
When it comes to creating a sophisticated atmosphere in your home, lighting is everything. You can create mood lighting in a cheap and effective way. Uplighting throughout your home can be used to create a calming atmosphere and fairy lights create a wonderful ambiance too. You need to work with the space you have at home in order to achieve the optimum lighting effect for you.
A more expensive update to a home are new windows. There is nothing more beautiful than a brand new set of windows but they are pricey! We are adding new windows to the back of our house, which is more affordable than replacing them all. Even windows can go out of fashion and become dated. Consider brand new impact windows and your home will have an update that will help with the resell value. Make sure you opt for double glazing for that extra bit of insulation; the designs vary widely so choose one that suits the tone of your home.
Your garden is part of your home that can often get forgotten, especially during the cooler months. This is the time of year to clean up the weeds, mow the lawn and plant some beautiful flowers. Nothing is lovelier than a well kept flowerbed or herb garden. And again, there are so many beautiful outdoor accessories in the discounted home stores, not to mention gorgeous patio furniture. We would love a new set but that likely will wait a year!
Your home can look like a spread in a magazine; you just need to go out of your way to make it happen. Use your creative flair to add a personal touch to your home right now!
Please note that some of the links above and below are affiliate links, and at no additional cost to you. All opinions are my own.