I hope you enjoyed my Valentine's inspired makeover that I posted yesterday (Sweet Petite and Pink Before and After) and that you are having a great ♥ Day!
Goat and Chandelier?  What a strange title!  However, they are my awesome thrift store finds that I scored over the past week!  The first is a light fixture/chandelier.  I have been looking for some time online and in stores for a different chandelier for my dining room.  I wanted a new look to the glass chandelier that is original to the house (below).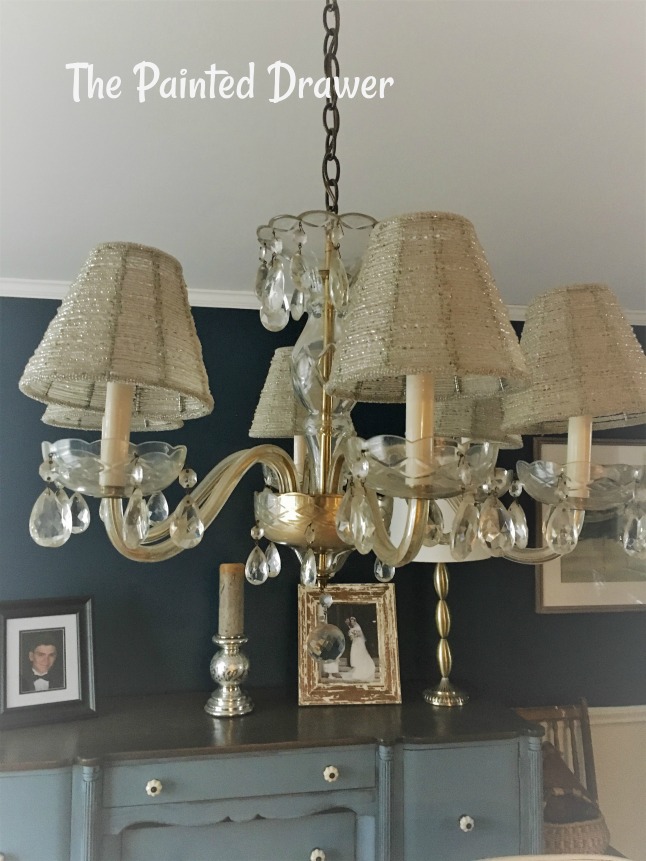 I was going in the direction of a round sphere look but honestly, they were all a little pricey.  Imagine my surprise when I saw this on the thrift store shelf!  At only $9.99 (less a 30% coupon that brought it down even more), it was a no-brainer.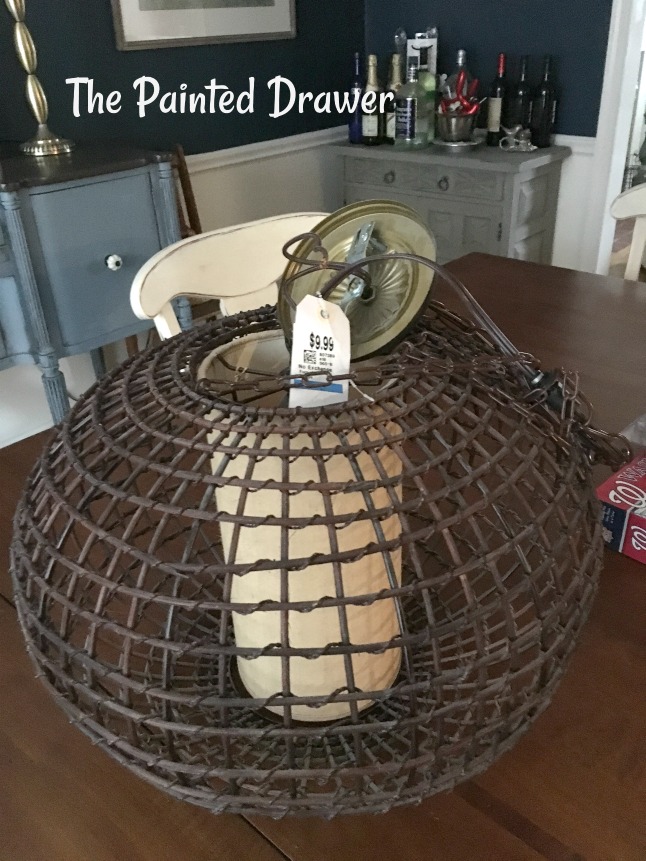 I have no idea on its age or where it came from.  But, it is fabulous and I brought it home.  We spent an hour last weekend installing it.  Of course, it was the darkest and gloomiest Saturday and almost impossible to see without the power on (we did have a flashlight) but my husband managed to get it up and working.  I look so serious in this pic that my daughter took!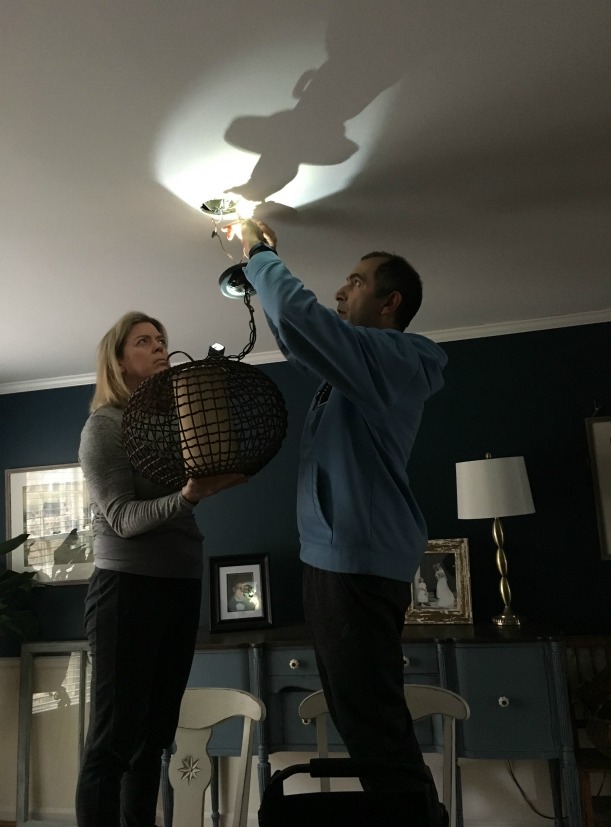 I'm thrilled!  My other find is a super neat wooden goat found in a different thrift store.  We call him Billy 😉 and I placed him on the Stillwater Sideboard (my husband thinks I'm nuts) and there he stands! Pics of the "new" chandelier and Billy goat below!
My thrifted home keeps chugging along!