Happy Monday! I hope you all had a wonderful weekend!
Today's Favorite Find Monday started out looking very promising!  My friend texted me while I was at the gym: Mid-Century Chairs on the curb!
As soon as my workout was finished, I raced over to the street and luckily the trash pickup was late and the chairs were still there.  This is where it turned slightly comical.  I was alone and I had to try every which way to fit those chairs into my van.  I mean, in and out and up and down and around.  The homeowner was peering at me from inside the house, which always adds stress to a curbside pickup!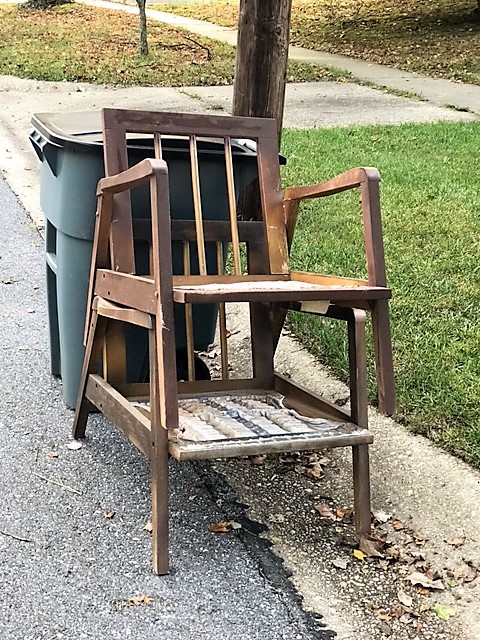 I finally figured out the puzzle and brought them home.  I had been so flustered that I didn't spend time examining them before loading.  I was a little embarrassed with the homeowner staring at me!
Upon further inspection, however, they were not worth keeping.  I believe that they had been in water or a very damp basement for some time.  Not only did they smell very dank but the wood was rotting underneath in places.  I decided to pass and ended up putting them out in my trash later that morning. It was a sad and disappointing ending to a promising curbside find!
Here are the videos that I made when I found another midcentury chair in the trash.  This chair was solid and just needed elbow grease and vision to get it looking good!
Thanksgiving Recipe Share tomorrow!