The Arrival of Tilly Belle
I know, we are nuts.  We are crazy.  We deserve to have our heads examined because we just adopted (yet another) dog! Let me explain…
We've been in touch with PetConnect Rescue for a year now, ever since we adopted our pup, Harper.  We fostered a few puppies for the organization and were planning on fostering again in the fall, after the summer craziness ended.  I stay in the loop with their newsletter and social media and a few weeks ago they were looking for fosters for a new crop of dogs that were arriving from a high kill shelter in South Carolina.  In the post, this face popped up on the PetConnect Facebook page. The ginormous leash around her neck made her look like she was being held captive by ISIS.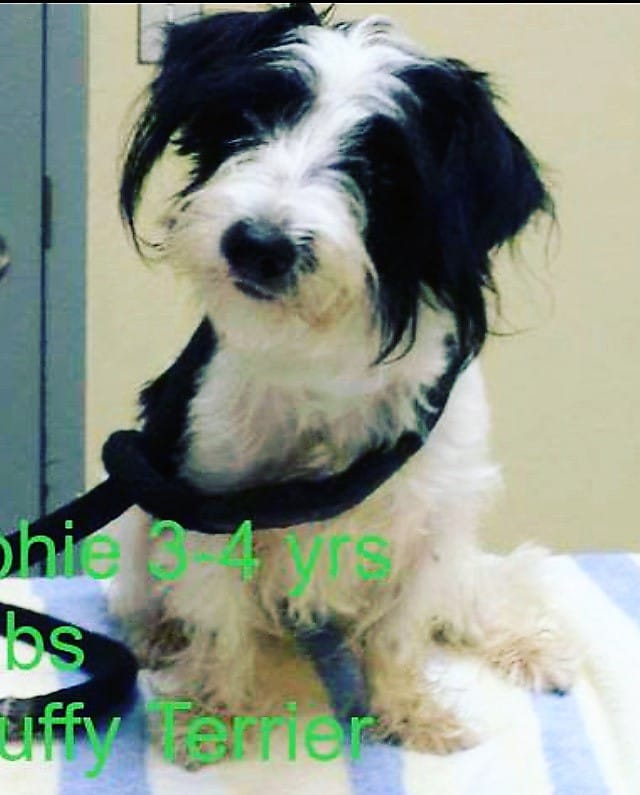 She touched my heart.  Not only is she super cute but she is literally the spitting image of our Harper!  He also was from a high kill shelter in South Carolina.  Who knows?  Maybe they are somehow related?  And, her name was Sophie (which just happens to be my youngest daughter's name).  Meant to be?  I debated for a day, "I'm crazy, no way!" to "But she is so sweet and we can take her!" and then I showed my husband the pic.  Game over.  He immediately said to contact PetConnect so we could have her.
And so, we find ourselves with three kids and three dogs…a little crazy 🙂
On Saturday, we drove to the pickup spot in Virginia and waited in the rain with the volunteers and other fosters for the van to arrive from SC.  I had decided to call her Mathilda and Tilly for short.  When we arrived at the pickup parking lot and looked up, there was this building across the street – amazing!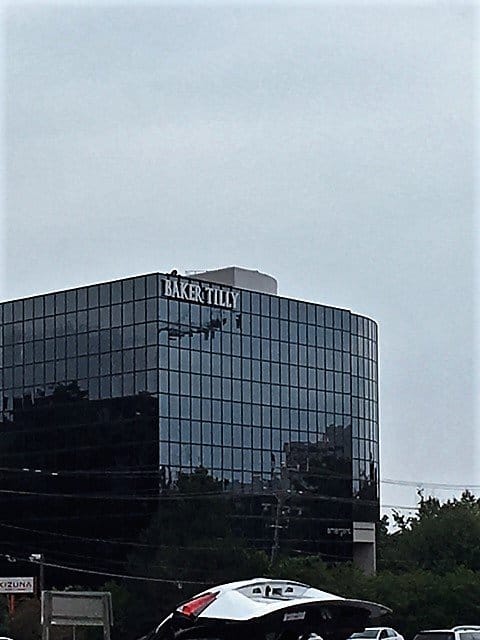 The van arrived and was packed to the brim with dogs.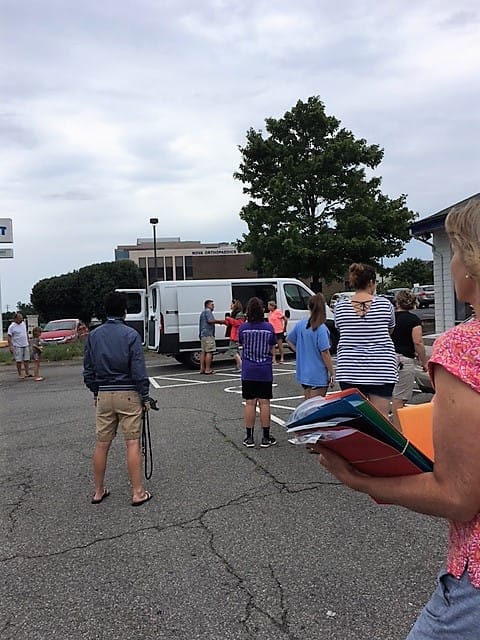 It reminded me of the book I used to read to my kids, "It's a party!  A big dog party!" except that these dogs had been stuck in their cages for hours.  Not much of a party for these guys but they were greeted with love and affection.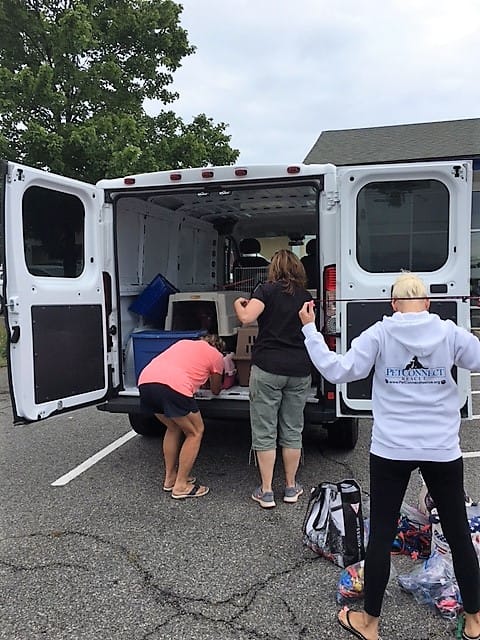 And in a teeny tiny cage on the bottom of the pack, was our Tilly.  They took her out and handed her over and boy, did she SMELL!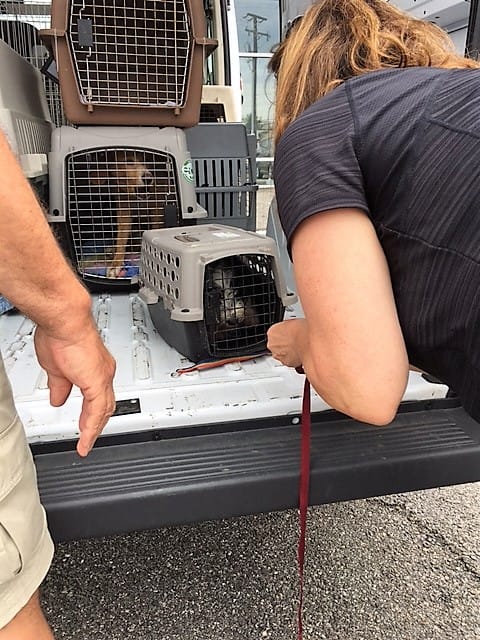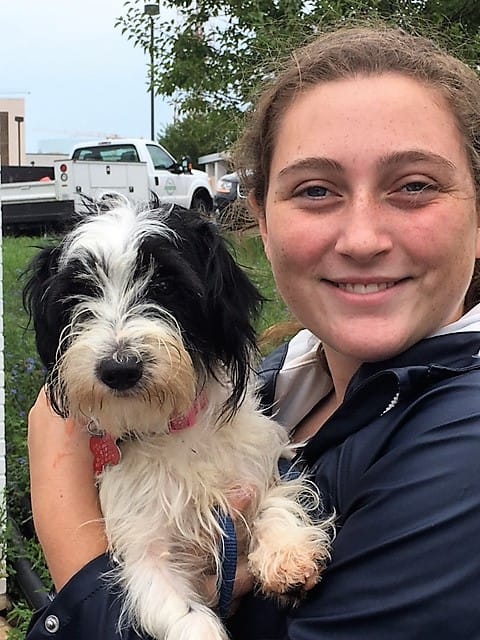 We didn't care and cuddled her in the car while we brought her home.  She immediately ran around the backyard with Harper and Lucky and we then took her upstairs for a much needed bath.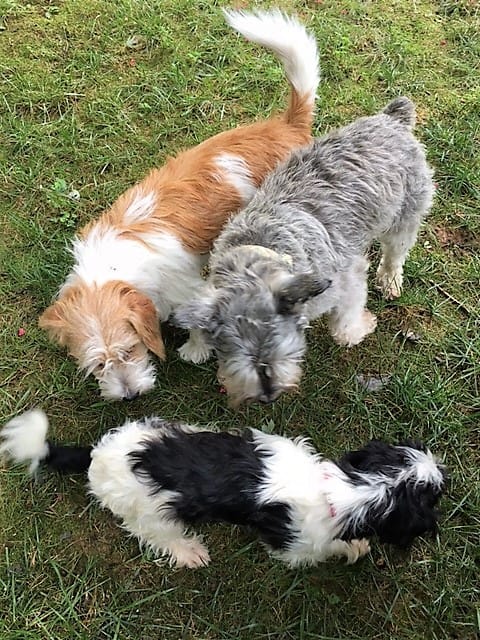 She is very undernourished and we are going to try our hardest to get some fat on those bones.  She is only two years old and very playful.  Unfortunately she isn't house trained, likely as she was in a shelter for an unknown time and we have no idea where she was before.  However, she is very affectionate and loving and not at all shy and does not cower when touched.  She has obviously never been abused, thank God.  Here she is with Harper – I told you they look alike!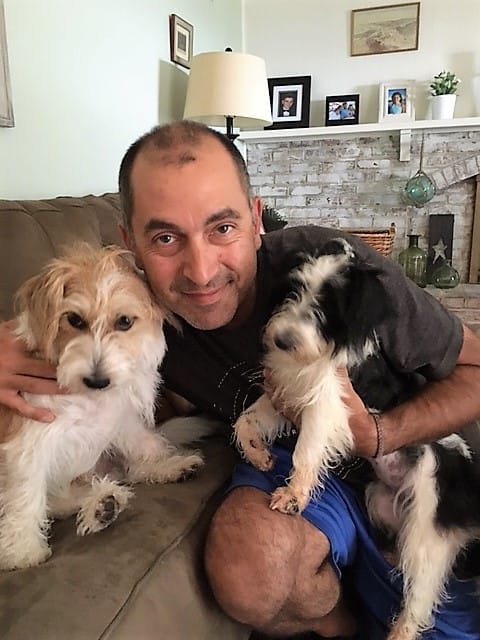 We took the dogs today to Patapsco Valley State Park where she had a blast on the trails.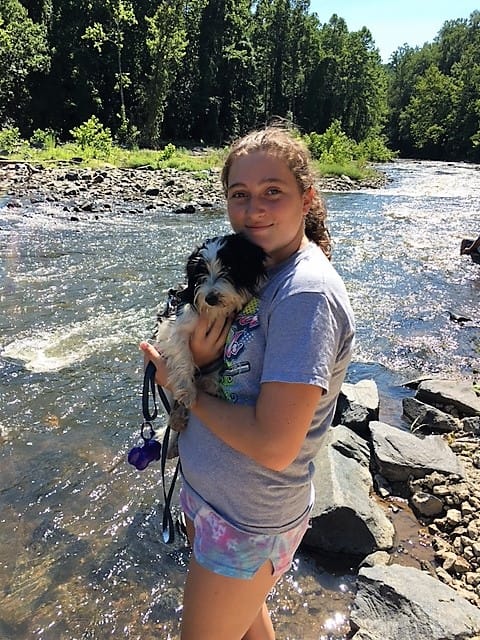 My husband said she is a Southern Belle.  Our Tilly Belle!