Today's Favorite Find was definitely not found at the local thrift store!  He is our newest family member, Harper!  We were looking to adopt another dog and I went online and filled out an application for a rescue dog.  The initial dog we were interested in fell through as he was adopted out by the time we were approved.  However, the kindest lady who works for the organization, PetConnect emailed and asked what kind of dog we were interested in.  I gave her a brief idea (high energy, young, terrier mix).  A few weeks went by before she emailed me this pic.  They were bringing this little guy up from South Carolina that weekend and were we interested?  We were in love!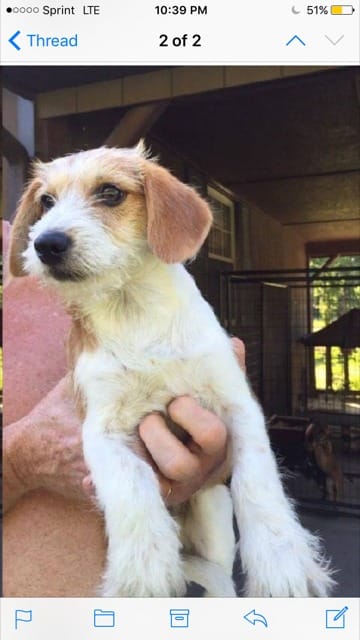 PetConnect rescues dogs from high kill shelters and brings them to the DC area.  They foster them out to volunteers until they find them their forever homes.  Our little guy arrived last Friday and was brought straight to our home.  We are officially his foster home until we complete the paperwork this week.  This gives us time to make sure he is a good fit with Lucky and our family.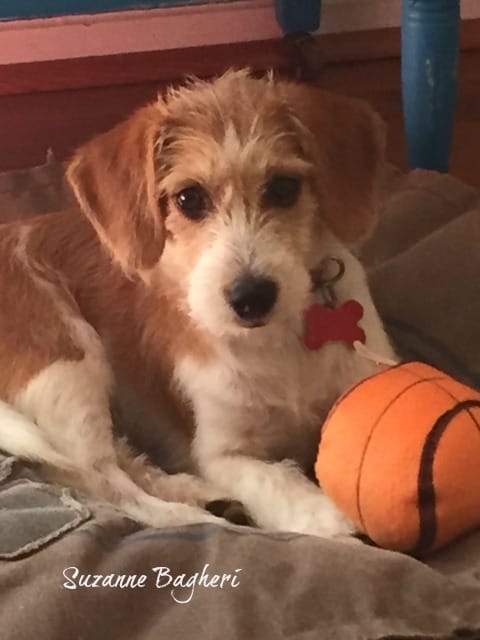 We have named him Harper (yes, big Nats fans here! Plus, we got the email the day we went whitewater rafting in Harper's Ferry).  He is a mixed beagle/terrier – likely Jack Russell.  They are called Jackabee dogs online but we honestly don't know what he truly is, it's all guesswork.  He has the beagle ears and tail and the Jack Russell face and his coat is the broken hair type (which I love!).  They think he is approximately 3 months old.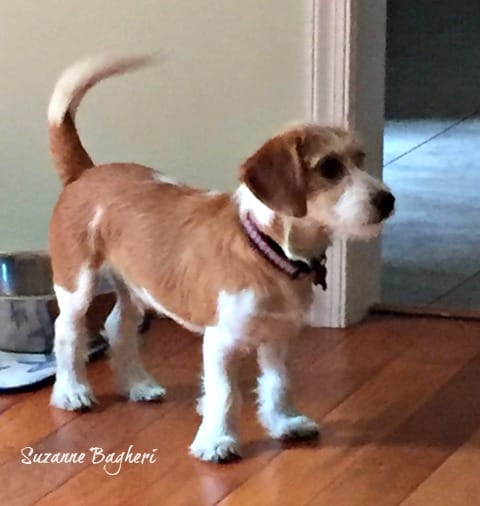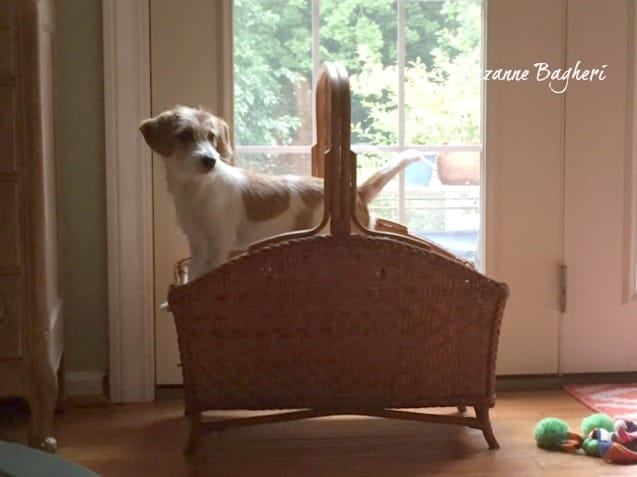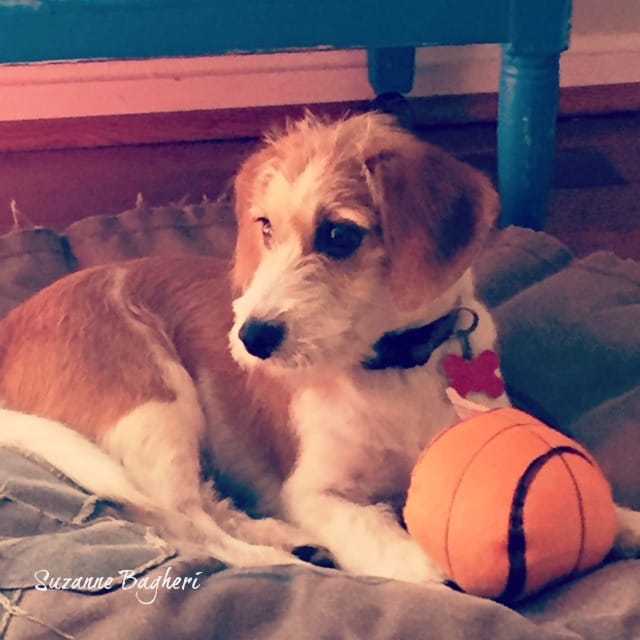 He is a PERFECT fit and we can't wait to sign those papers!

Don't worry about Lucky.  We are giving him tons of love and attention.  He is being super kind to his new little brother.  We even bought his Halloween costume early this year 🙂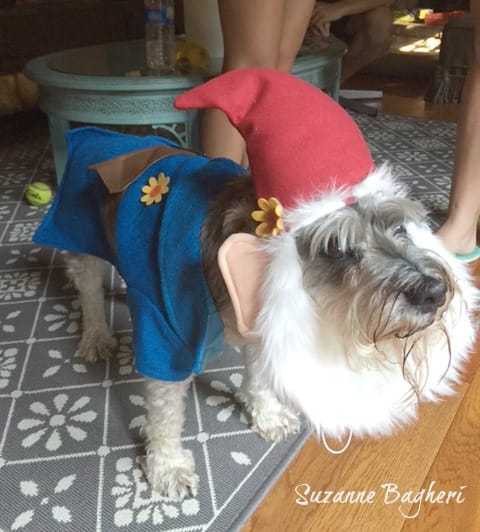 Oh, the indignation!