Welcome to Tell Us Tuesday!  Each week, I'll have a guest artist answer a few questions and wow, I have a fantastic lineup for you!  I hope that by hearing from such a diverse pool of creative people, we will take away interesting and different perspectives.  This may help in your own endeavors, be it painting furniture for fun, working on your home and creating your own style, or starting a blog or business for profit.  The questions range from the artistic to running a successful creative business.
I consider all of the participants to be my true friends.  We may not have met face to face (yet) but I know that we all support and inspire each other.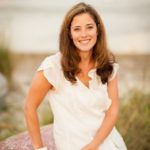 This week we have the lovely Danielle from Finding Silver Pennies.  I have been following Danielle's blog for years.  It is full of pictures of her gorgeous home by the sea in Scituate, Massachusetts.  Each post is brimming with inspiring home decor and fantastic before and after projects.  Her talent has brought her features in home decor magazines as well as a highly successful blog.  She can now add author to her many accomplishments as she just published her first ebook, On the Tip of My Paint Brush, Painted Furniture Techniques!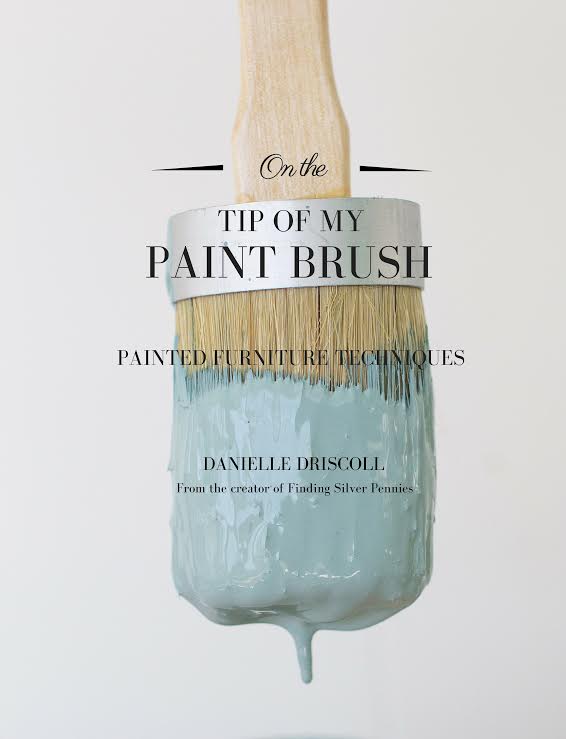 Interspersed in the questions are pictures of Danielle's amazing work.  Click on the picture for a link back to her original blog post on the piece.  Links also at end of post.
Thank you, Suzanne for inviting me over to your blog to chat today. I really, really love painting furniture. When I'm working on furniture my heart feels happy and my troubles seem to fade away.  For those who don't know me, I'm Danielle and I share my painted furniture and home projects over at my blog, Finding Silver Pennies. My blog is named after a 1920s poetry book called Silver Pennies that my mom gave me when I was little. When I started blogging I had no idea this name would take on a double meaning – referencing furniture I find and refinish to make just a little more beautiful.
When did you begin to paint furniture and/or create projects for the home?
I started painting furniture about five years ago, around the time I started my blog. We didn't have a large budget and I had A LOT of old furniture passed down from family. One of the first pieces I painted was my childhood dresser, I painted a union flag for our oldest son. My husband is English so it has special meaning. My painting didn't stop there! I began to realize with paint I could create any look I wanted. I began to paint for friends, customers and now my work is in galleries. When I started though, I wasn't thinking about the future and what would come. I just was trying to figure out how I could make our home look how I pictured in my head.
When and how did you start your website/page/blog?
My first blog post was August 3, 2011 – almost 5 years ago! I was home with two young children, my oldest was 5 and my youngest 1, and I wanted to have a creative outlet, something that was just for me. I used to post every day, but now I post three times a week with a link party on Sundays – Silver Pennies Sundays. I love the link party because I've met so many wonderful and talented people through it!
What would you consider to be your unique style and what inspires you?
Well, we live on Boston's South Shore in a little town called Scituate (Sit-u-it).We live in an historic home in the harbor. So my style is very much influenced by the sea and the beach. I love the coastal and shabby chic look. I also love farmhouse and antiques, and prefer to paint older pieces of furniture than new. I love chippy and muted colors and I love a matte finish. I like pairing dark wood with paint to add warmth and character. Most of my furniture is inspired by coastal blues, whites, grays and the pretty colors of sea glass.
How do you decide which paint or technique to apply?
There are several paints which I enjoy using and I really base the look I'm going for on what type of paint I choose. The paints I normally use are: Chalk Paint®, Miss Mustard Seed Milk Paint, Fusion Mineral Paint and General Finishes Paints. There are so many great paints out there but these are the ones that I use and have great results with. I enjoy creating custom colors and various techniques with Chalk Paint®, this was the very first paint I started painting furniture with and at the time no one knew what Chalk Paint® was, they thought I was talking about chalkboard paint. If I want a piece to have a really chippy, I pulled it out of a barn look, then I'll go for Milk Paint, I especially like this on older pieces of furniture. Fusion Mineral Paint and General Finishes have some gorgeous colors and are easy to use. I also love General Finishes Gel Stains. I've used all these paints in my home.
Do you consider both writing your blog and working on a project to each be a creative process?  Which do you prefer?
I think both writing and working on projects are part of the creative process and I can't say which I enjoy more. Can I say I like both equally? I love words and writing and my blog started because I wanted to write, but I also love the doing. A few years back I was lucky enough to take part in the World's Longest Yard Sale with some other bloggers and GMC and we did a house with Habitat in Ohio. We were all in the parking lot at 2 am in the morning painting and DIYing and it was the most fun. So much adrenaline and laughter. I find working on furniture or other projects for our home therapeutic and energizing. I love decorating and moving things about. I also love "the hunt" finding amazing or, not so amazing pieces in their current state, to make new again! Our home is filled with these pieces.
What is your favorite part of the creative process?  The initial brainstorming/inspiration, working on the piece, the finishing touches (staging/photography) or writing and publishing the blog post?  Least favorite?
I actually love the whole process. Sometimes the brainstorm and inspiration doesn't take me too long because I know when I see a piece. Other times it can take me a LONG time, if I'm uncertain on color or design I wait and don't paint until it becomes clear. I have to really feel what it wants to become. I really enjoy the process of painting, I have a sprayer and have used it for beds (because I hate painting beds!) but I really love painting with a brush. If you guys saw me in my painty sweats, singing to Adele or Carly Simon in the basement or outside, you'd definitely laugh. I kind of go into my own world. I enjoy staging pieces and I have one white paneled wall (which is on our second floor) so I usually have to cart finished furniture up two flights of stairs to stage it etc. Ha! Ha! I bought my hubby a shirt that says, "I pick things up and I put them down." He's an angel. Photography has become a passion of mine. When I started the blog, I used to just take photos with my phone and put a filter on and call it done. My photos were small and didn't look great, nor did they give a very good depiction of the furniture. My husband and kids gave me a DSLR a few years ago for Christmas and over time have given me various lenses and some other gear. So the photography and staging is another aspect I love. Then, of course, I love writing about the process. I really love sharing tutorials and tips on my blog. I've learned from so many other furniture painters and bloggers that I try to share what works for me.
What I don't like is when a piece of furniture gives me unexpected trouble, for instance, unexpected bleedthrough or adhering problems. Just this week I'm having one of those kinds of pieces.  Sigh. It will be worth it in the end, but this one is taking longer to cross off my "to do list".
What do you believe to be the reason for the success of your blog and business?
Hmmm, I define success by finding happiness and joy in what I do. Writing my blog and painting makes me so happy. I love writing about what we're up to around our house, but I don't just write about that I write about my kids, my husband, our dog and our seaside life. People read the blog to connect with us. This blog and business has enabled me to have a creative job while still being at home. Every day I get to talk to people about painting their furniture and I love that.


What advice do you give other creative people wishing to follow in your footsteps?  
I have three bits of advice. One was from my dad, he always used to say to me, "Dani, if you throw enough mud some will stick." I have this quote hanging in my office, with enough persistence you will succeed. The second is, to surround yourself with people who believe in you. Do NOT pay attention to negativity (this is hard) continue on your path and listen to your support system – my husband, kids, parents and other blogging friends are my constant cheerleaders. Lastly, if you want to do something, do it! I dreamed of painting furniture, I dreamed of writing, I dreamed of learning to paint with watercolors. Once I started the blog and started creating ALL these creative ideas kept coming to me, project after project after project. I think many people hang back because they think they might fail or they might not be able to do something, but if you just start without thinking, without a plan or pressure on yourself to be perfect, that might just be the best thing for you to do.  I decided to start my blog and the next day I wrote my first post. Hitting "publish" was very scary, but I'm so glad people wanted to read.
A big thank you, Suzanne for including me in your series. It was fun to sit down and reflect on my blogging journey. One of my big dreams since starting the blog was writing a book. I published my book last month and it's 154 fully illustrated pages on everything I know about painting furniture. On The Tip of My Paint Brush: Painted Furniture Techniques was a dream and is now a reality thanks to my readers, my support system.
Link Backs:
Link to book – http://www.findingsilverpennies.com/painted-furniture-techniques-ebook
This is Isla, the dresser in our bedroom. I painted this to sell but I couldn't let this one go. She was a roadside find (chippy dresser in our bedroom, this link is for our spring home tour): http://www.findingsilverpennies.com/2016/03/spring-home-tour-2016.html
Faux Galvanized Table – my husband built this and I created the faux galvanized finish -it is in our living room: http://www.findingsilverpennies.com/2015/12/how-to-make-a-faux-galvanized-table.html
Jameson is a great example of Miss Mustard Seed Milk Paint and how it can give a natural chippy look: http://www.findingsilverpennies.com/2013/12/jameson-before-after.html
Stenciling is great and it adds so much to my Fleur Dresser. This is done in Duck Egg Blue Chalk Paint® my favorite blue by Annie Sloan: http://www.findingsilverpennies.com/2014/05/fleur-chalk-paint-dresser-before-after.html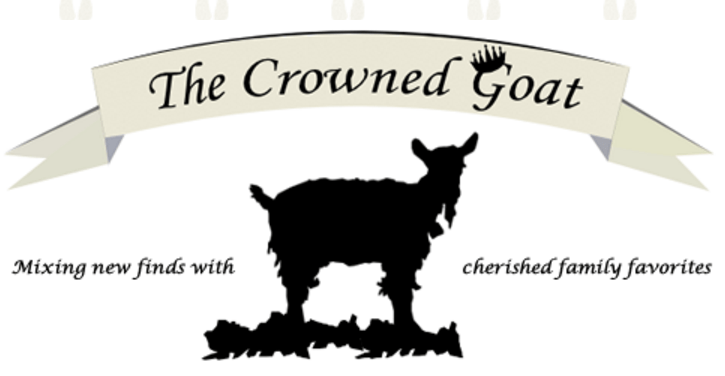 Up next week, the amazing Coco from The Crowned Goat!  If creative before and after projects are your thing, you will love meeting Coco!   I am very honored that so many of my amazing blogging friends have agreed to take part in Tell Us Tuesday!