It is supposed to rain all day tomorrow (just for a change) and all activities are canceled.  Instead of our typical weekend full of games, the girls and I are headed out to the Lucketts Market and we'll wear our rain boots!  I love browsing around outdoor markets and can't wait to see what is there and hopefully bring a few pieces home.
I have added a few of my vintage finds to the SHOP for all who may be interested.
Vintage Decorative Birdcage
Vintage French Vinaigre Ceramic Canister – Signed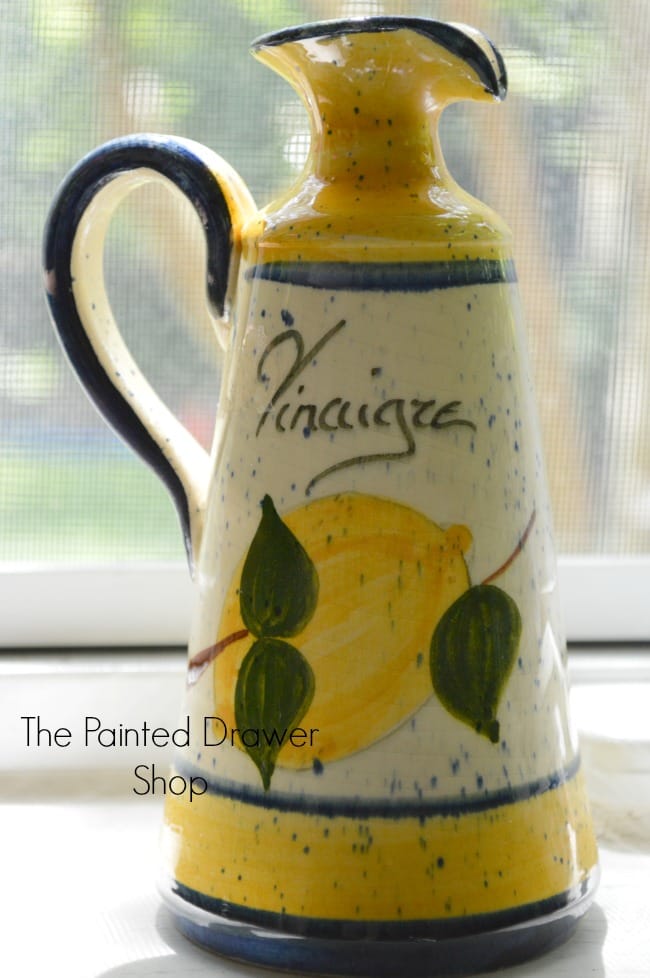 For those of you who may be gardening this weekend, I found this fantastic video by the Garden Lover's Club, Brilliant Container Gardening Tip.  Click the pic below and scroll to the bottom of the post to see the video (worth the watch!).  I have been doing it wrong all these years!
Have a great weekend!