You all may have noticed the Dixie Hepplewhite Dresser hiding in the background of the pic I shared in last week's post, My Thrift Store Haul.  
I was SO excited to find it.  It is absolutely gorgeous and I love Dixie furniture as it is always so well made.  This has the standard dovetailed drawers, lovely lines and those vintage Hepplewhite pulls.  Unfortunately, a few of them are missing their actual pull piece that attach to the base.  I think that I will remove them all and re-drill holes for new pulls to give the piece a totally different look.  It is a lot more work but likely is what I will do.
What a beauty!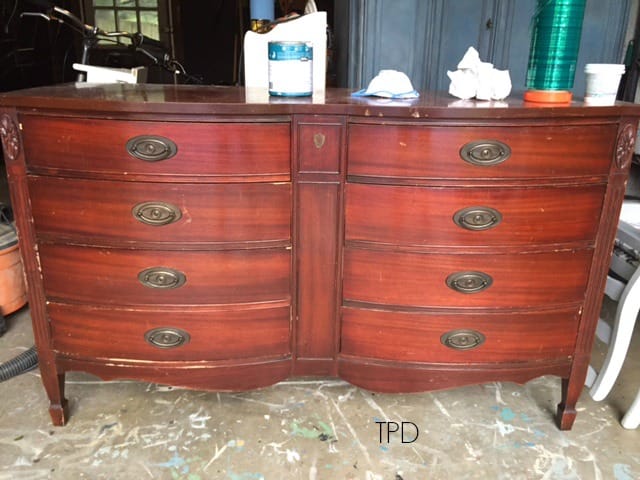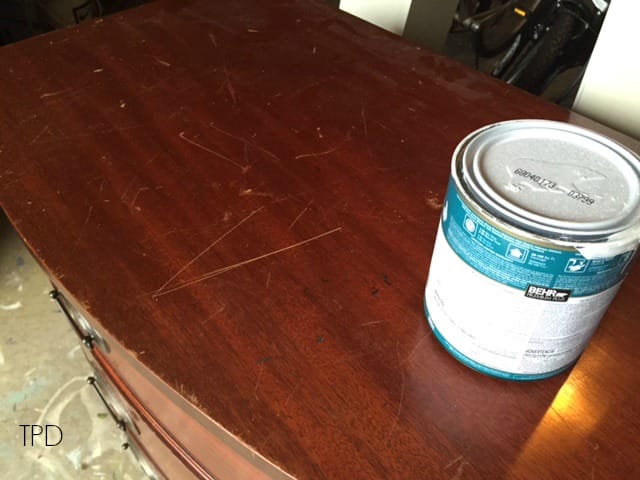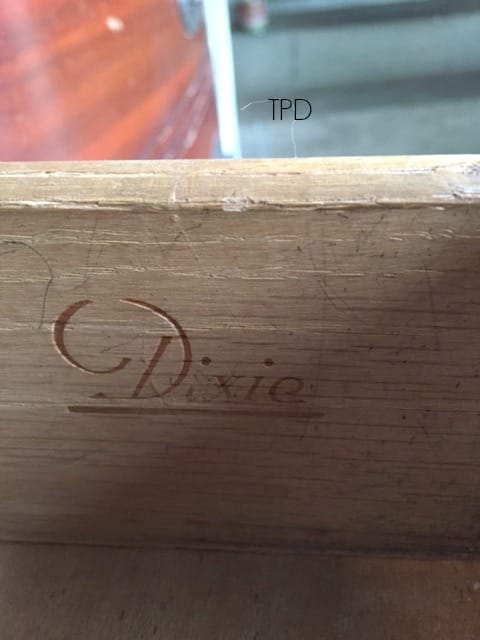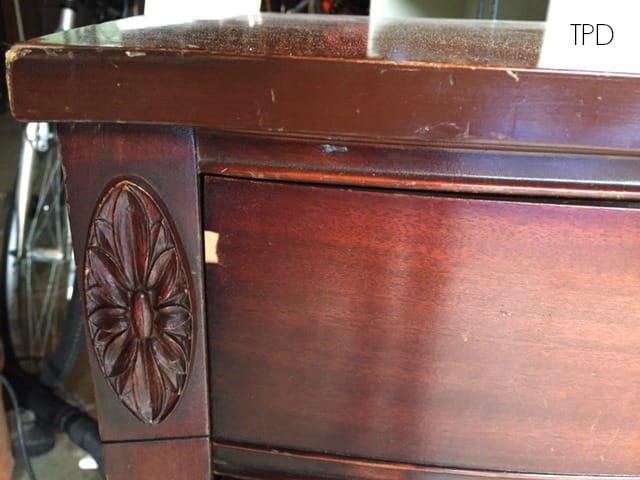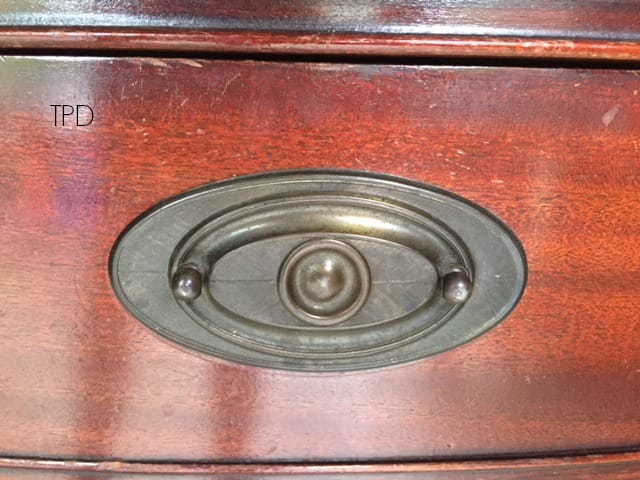 I'm just putting the finishing touches into my Boring Hallway Makeover!  I shall share tomorrow.  Let's just say, cutting trim with a miter box is a new skill that I figured out in the process!