CONTESTANTS WERE GIVEN FREE PRODUCT TO TRY IN EXCHANGE FOR THEIR CONTEST ENTRY.  THIS POST CONTAINS AFFILIATE LINKS FOR PURE & ORIGINAL PAINT.  IF A PURCHASE IS MADE THROUGH AN AFFILIATE LINK, I WILL RECEIVE A SMALL COMMISSION AT NO EXTRA COST TO YOU.  ALL STATEMENTS AND OPINIONS ARE 100% MY OWN. 
Well, I decided to jump into the Fab Furniture Flippin' Contest!  It's a monthly themed contest run by a group of talented bloggers. This month's contest is sponsored by Pure and Original Paint.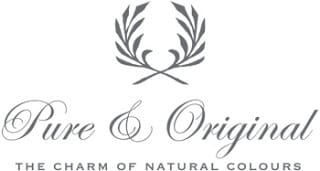 The theme for April is Pure Colors, Original Elegance.  The little desk I chose for the contest is brimming with original elegance that had been lost over the years – perfect for the contest.  This makeover gave it back its glam and brought is original elegance back to life!
Here are a few before pics of this piece.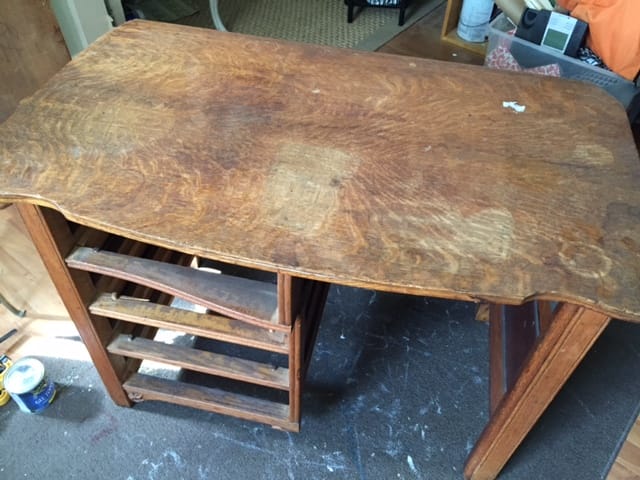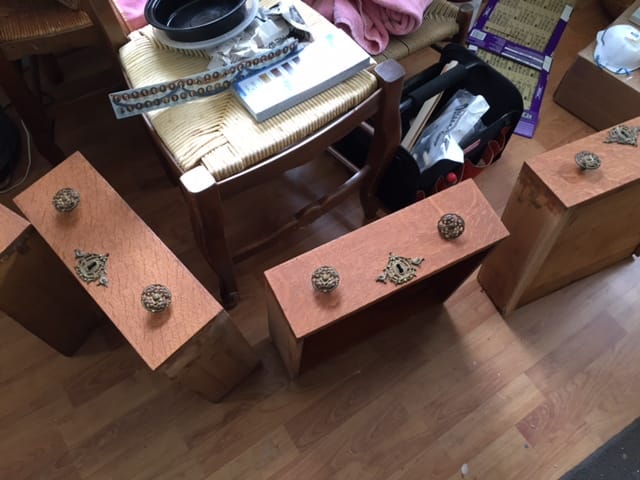 Every contestant was able to click onto Pure and Original's site and choose two colors of their choice from their Classico line.  I selected Poetic Blue and Atria.  The paint arrived and I immediately fell in love with Atria – I do gravitate towards the blue/greens!  This mineral based paint is easy to apply and requires no prep and – ta da – no sealant!  It is good to go after a few coats and is even fine for outdoor use.  It has a matte finish and is smooth to apply.    It distressed back easily along the edges of the piece.  I also love the little clips that come on the can – they keep it nice and tight so it doesn't dry out.  It's the little things, folks!  To check out their line of paints, click here.
I first applied the lighter Poetic Blue over the piece and then layered Atria on top.  I sanded it back and added another coat of Atria as the final coat.  The gold highlights were applied using Cire a Dorer gold gilding wax and I added a touch of the gilding onto the hardware to give it a little glam!
From old and drab to its original elegance!
When I first saw this little desk in the thrift store, it's gorgeous hardware caught my eye.  However, it was missing one of the drawer pulls.  I used a keyhole pull that I had in my stash for the top drawer and it tied in nicely.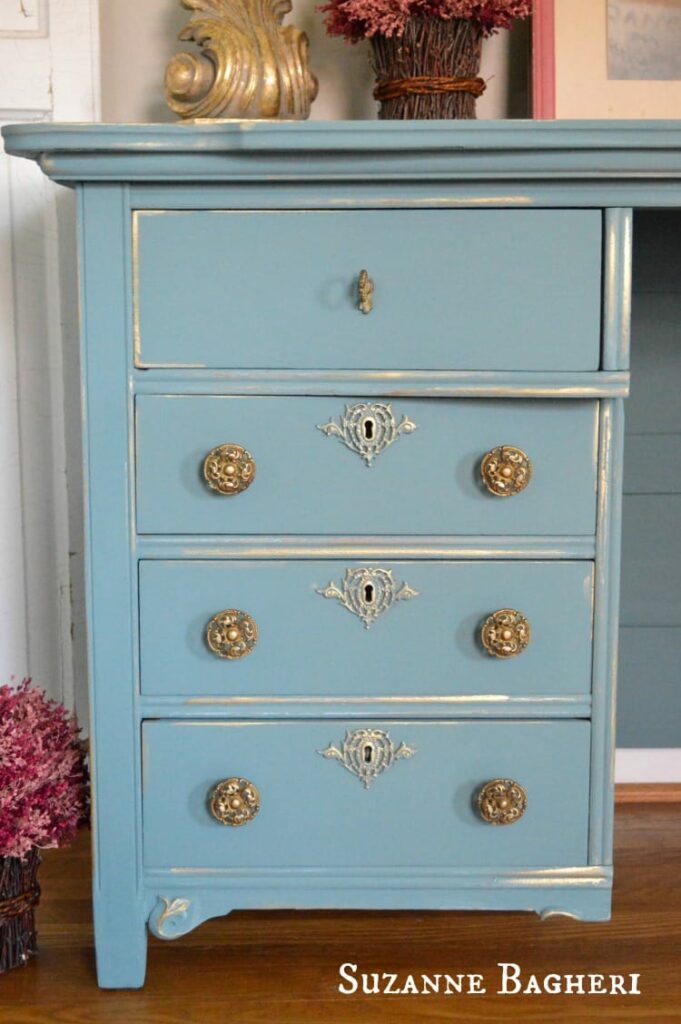 The drawers show the true age of the desk with the rounded dovetail joints.  They were lined in a fun paper for a clean finish that gives them a pop of design.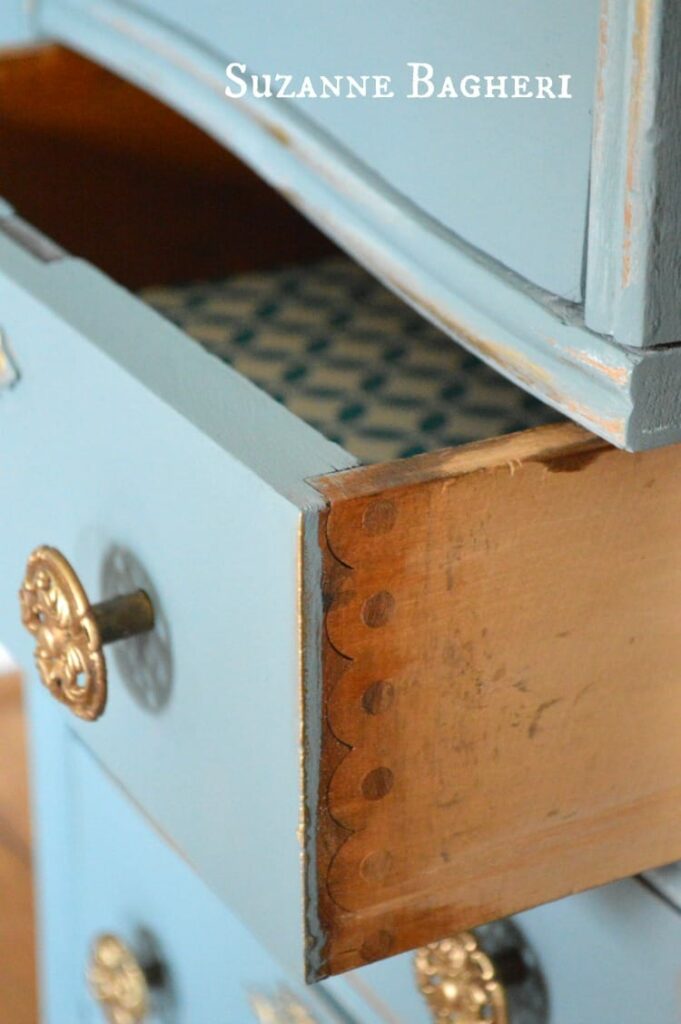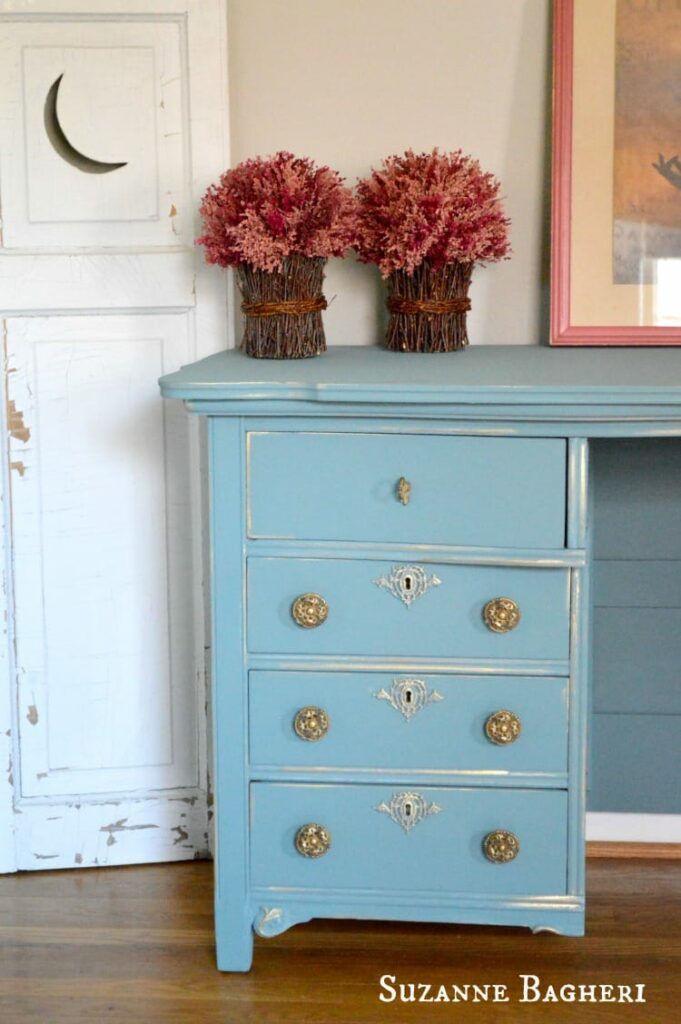 I sanded the top back before applying the paint.  It covered beautifully.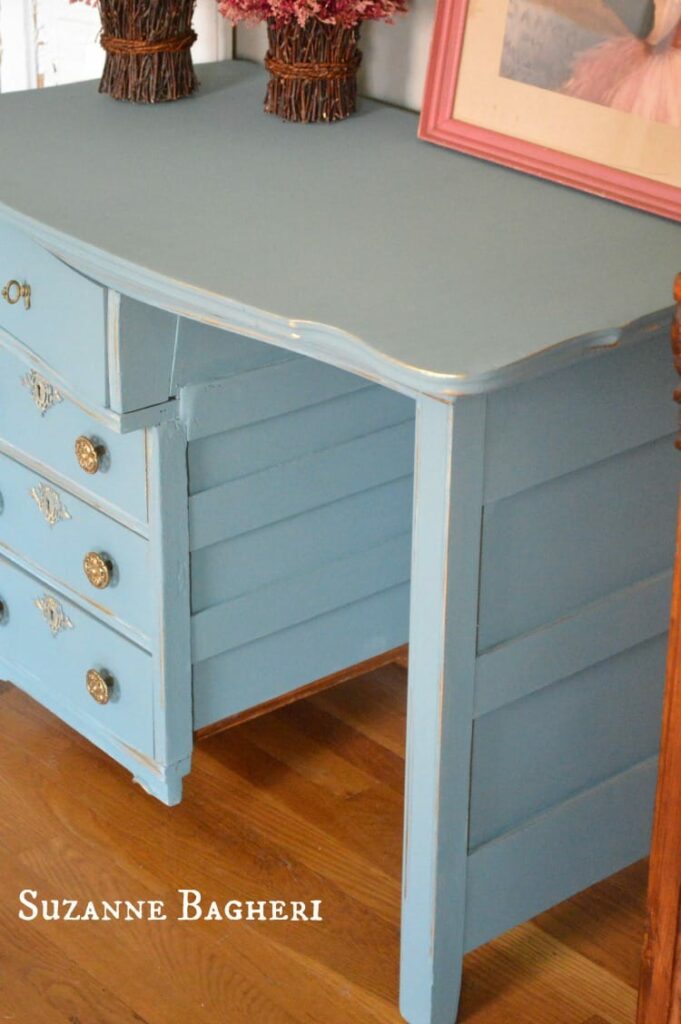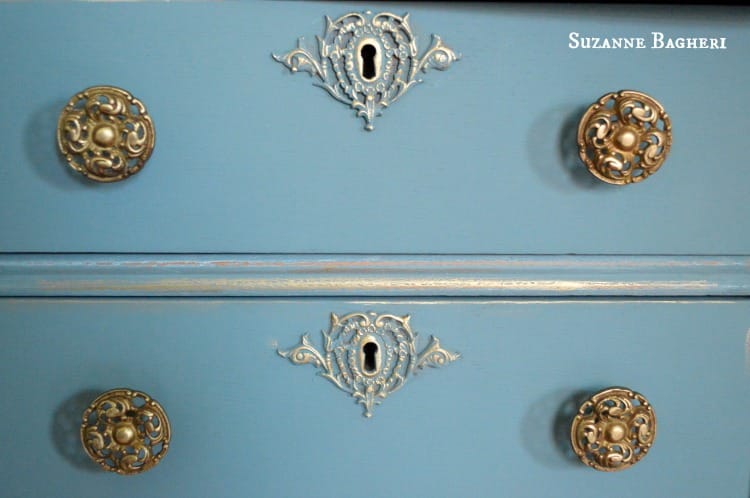 Well, this was fun!  You can check out the other contestants over at Thirty Eighth Street or at Anastasia Vintage and see for yourself!  If you are interested in participating in future FFFC contests, please email [email protected]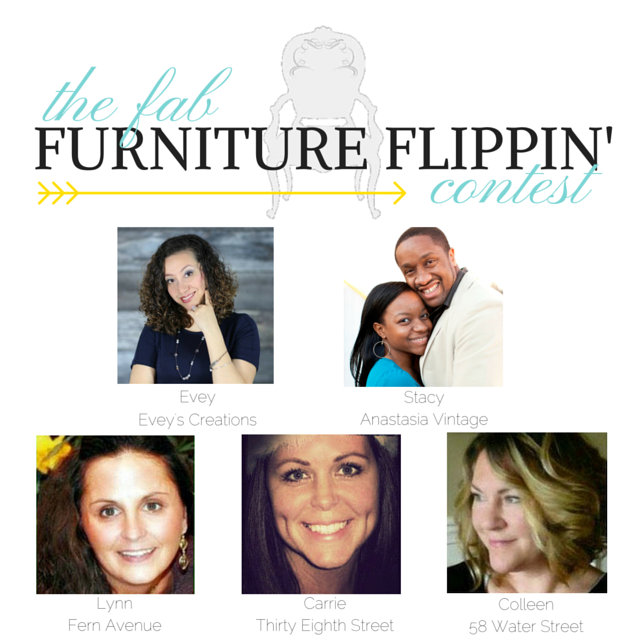 Linking To: The Interior Frugalista, Seeking Lavender Lane, French Country Cottage, Finding Silver Pennies