I have been working on a project for a client and creating color options for her to choose from.  I am painting her new bathroom vanity to resemble an older piece that I shared in Creating Sample Boards. I am now playing around with color options for the finish, as I showed in yesterday's video, How to Blend Annie Sloan Chalk Paint, The piece shown isn't the actual vanity – I am using a piece of furniture I already had in my garage as the test piece.
Here is the sample tile.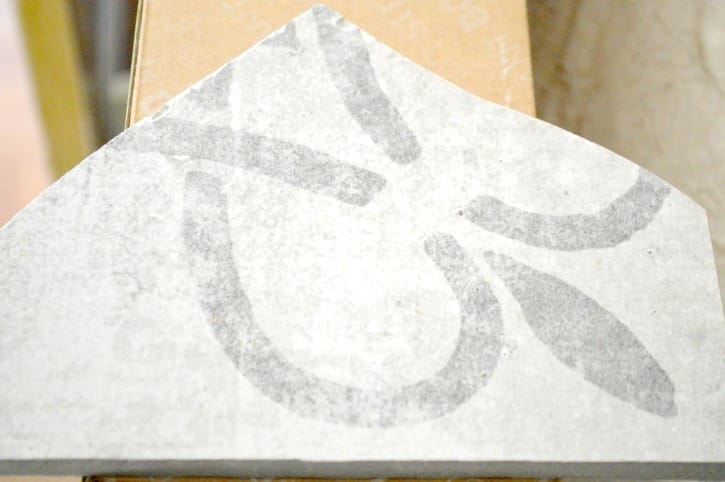 Here are the two options for her to see.  She wanted more blues in the color scheme, so the bottom of the piece has more blues and the top more grays and whites.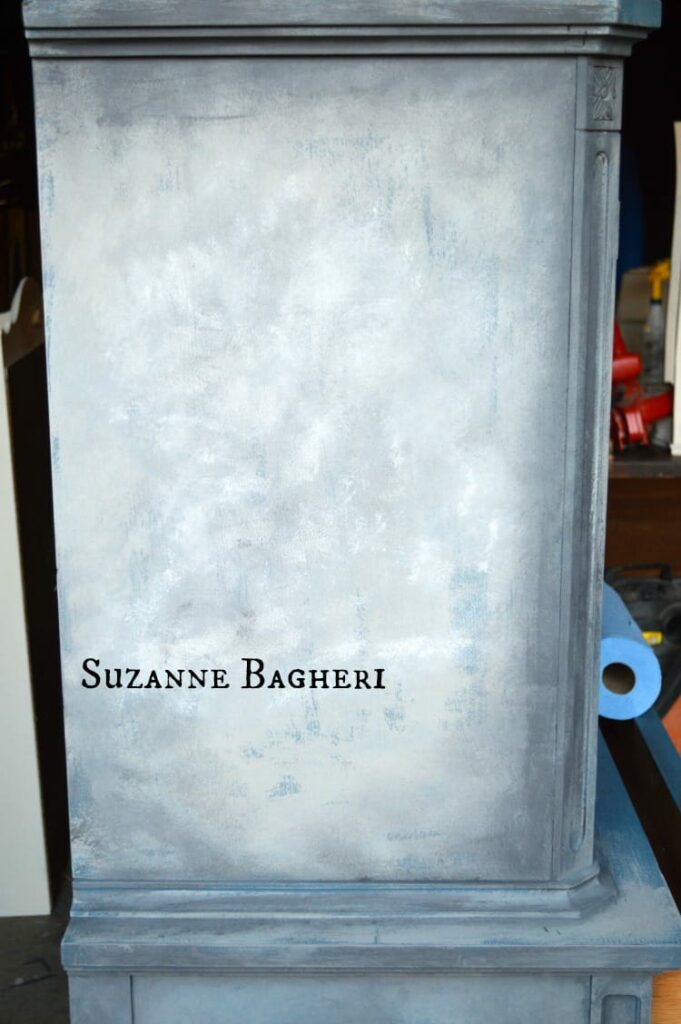 First day of spring break for the kiddos and it is beautiful outside!