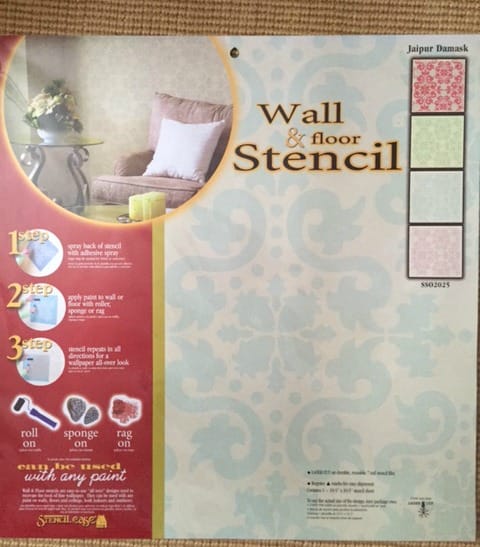 My foyer is in desperate need of a makeover.  The walls really need some pizzazz.  Our stair banister "fell" off the wall a few months ago as my 17 year old son was walking down the stairs.  Funny how that happened.  Anyway, we need to put it back up but I keep stalling.  I want to either paint or paper the walls first.  The banister is waiting in the garage and in the meantime, we are just walking carefully down the stairs!
I purchased the stencil above from AC Moore and it was under $20.  I am thinking of stenciling the pattern in gray on all of the walls except the wall leading up the stairwell.  That would be a massive job as it is very tall.  I will paint that wall in gray (the gray that the stencil will be and the same gray that is in my living room).  It's also in the hallway adjoining the foyer, so it should all flow.  The paint color is Revere Pewter by Benjamin Moore.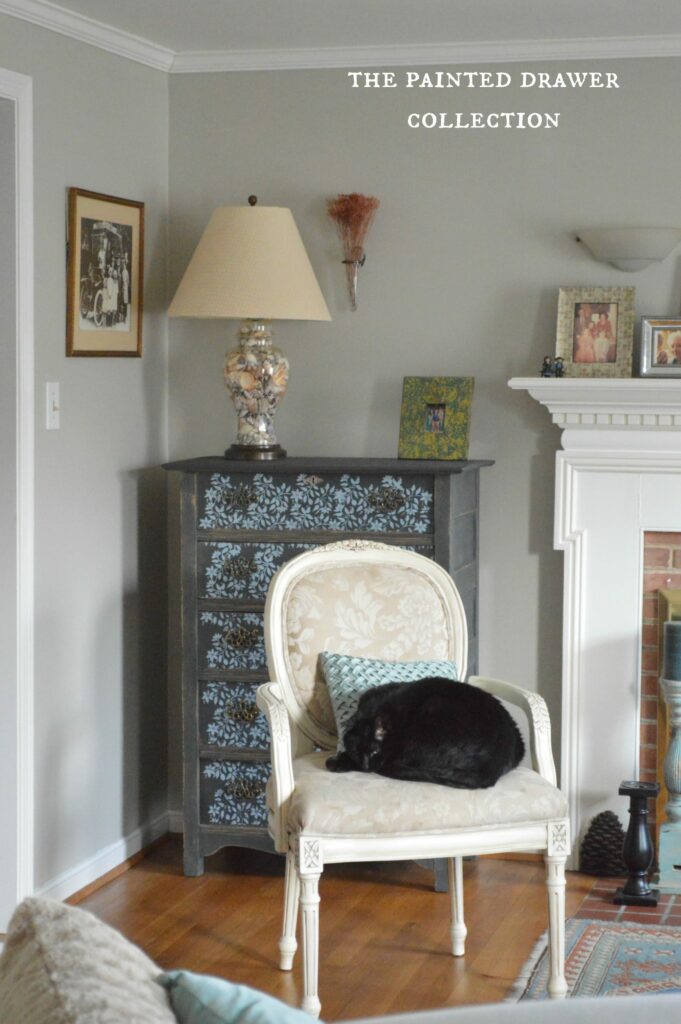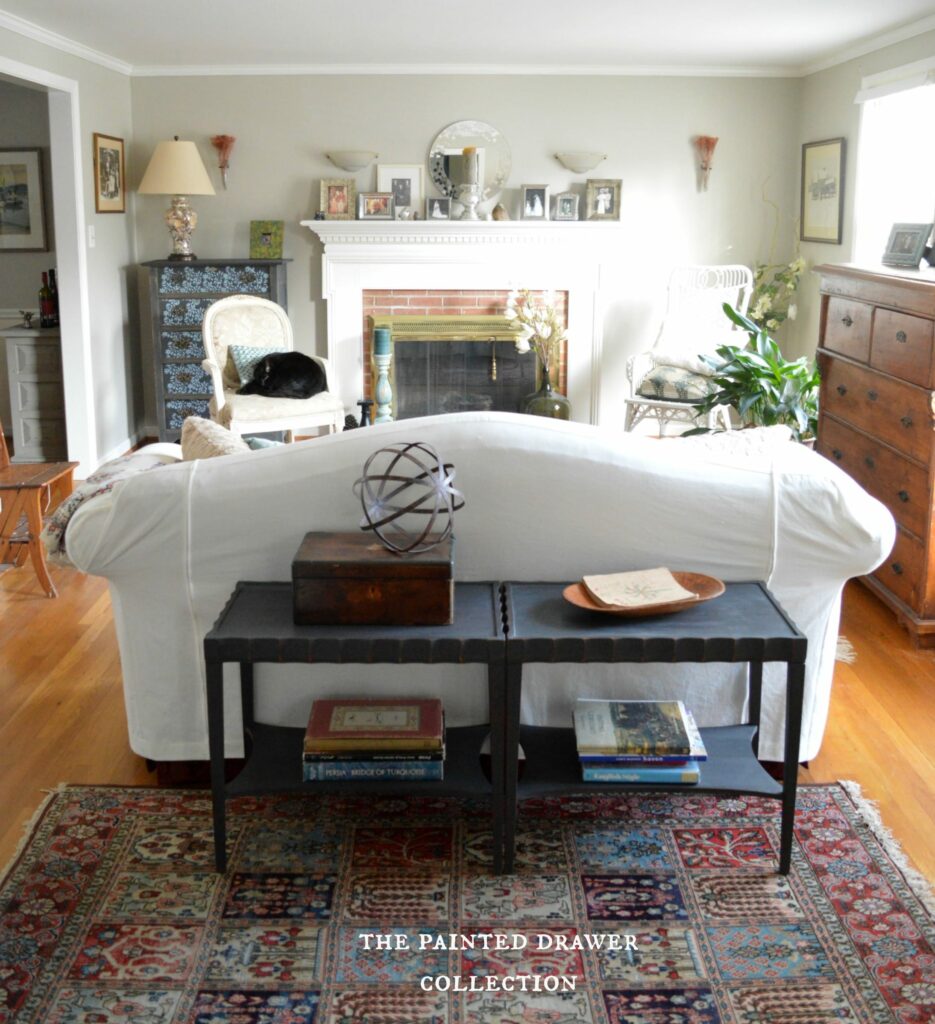 Or, I can go with purchasing wallpaper and adhering it to the foyer walls.  If I take this option, I will need to paper up the stairwell wall or it will look strange.  It also is a huge expense – a whole lot more than $20 and paint!  But I do love the look.  Here are few pics from my new Pinterest board "Wallpaper" for you to see what I mean.
And here is my desperate foyer!  Oh, what a difference!
I may give the stencil a go today to see how it looks 🙂  I'll keep you posted!