I have finally painted my dining room chairs white! I say finally because it has been one of those annoying items on my "to do" list that I've had for years.  I have only one yet to complete as I ran out of wax and need to go buy more today.  I am using Annie Sloan Old White with her clear and dark wax on them.  In the meantime, I'm sharing a few Christmas pics of our home that I had hoped to share with you yesterday.
The dining room is almost done (once that last chair is finished) and the tree is up!  I scooted the stenciled farmhouse dresser into the dining room for the time being.  The shabby chic china cabinet is waiting for a new owner in the corner of the living room that the dresser will eventually take.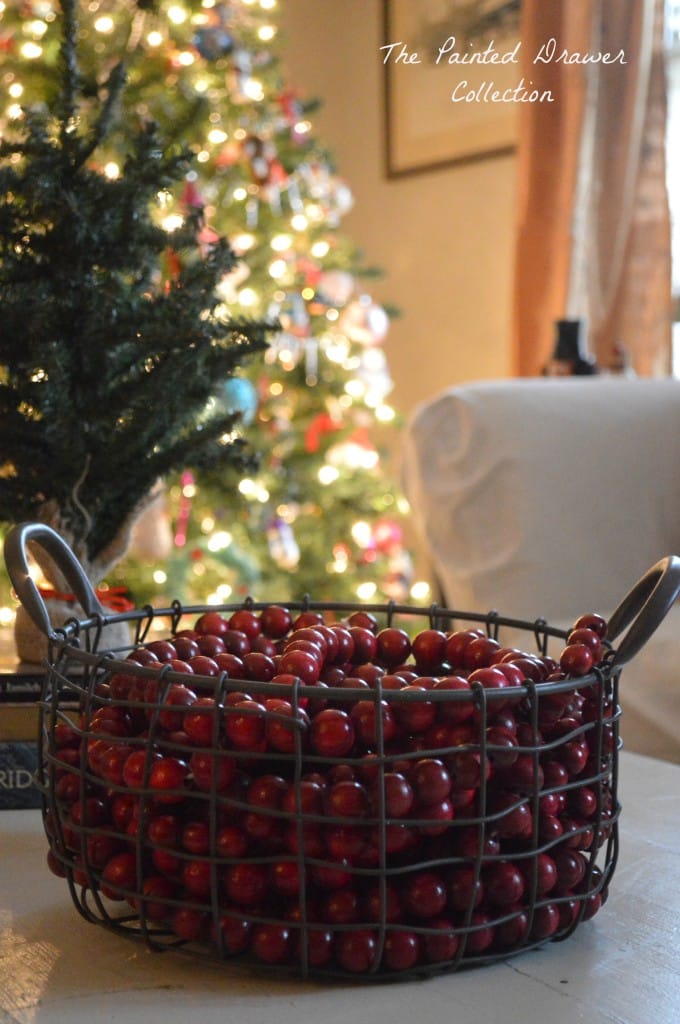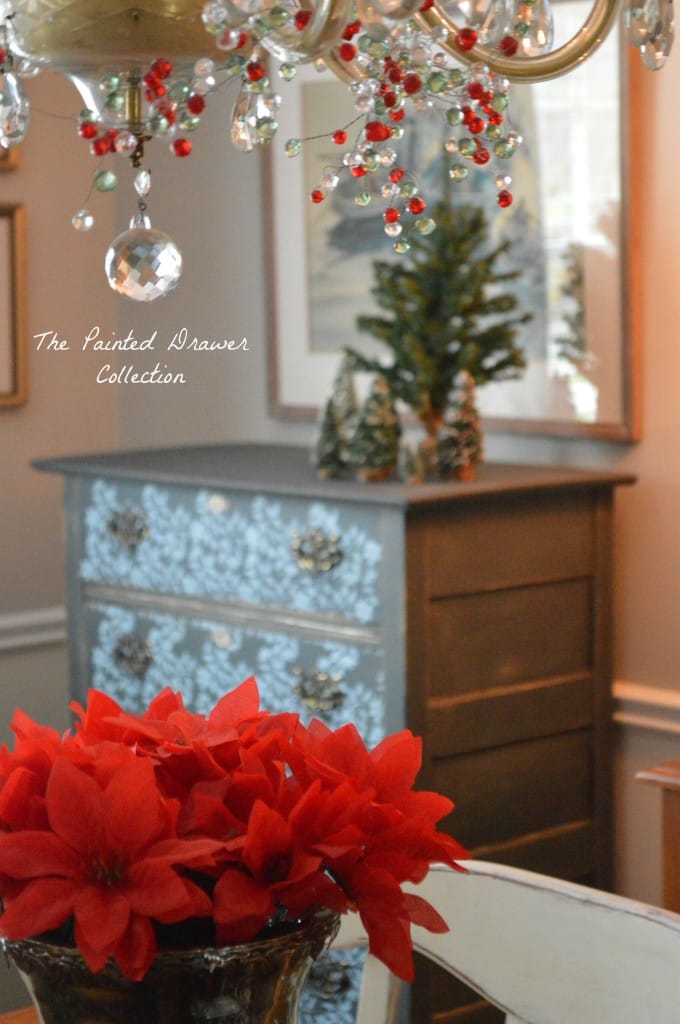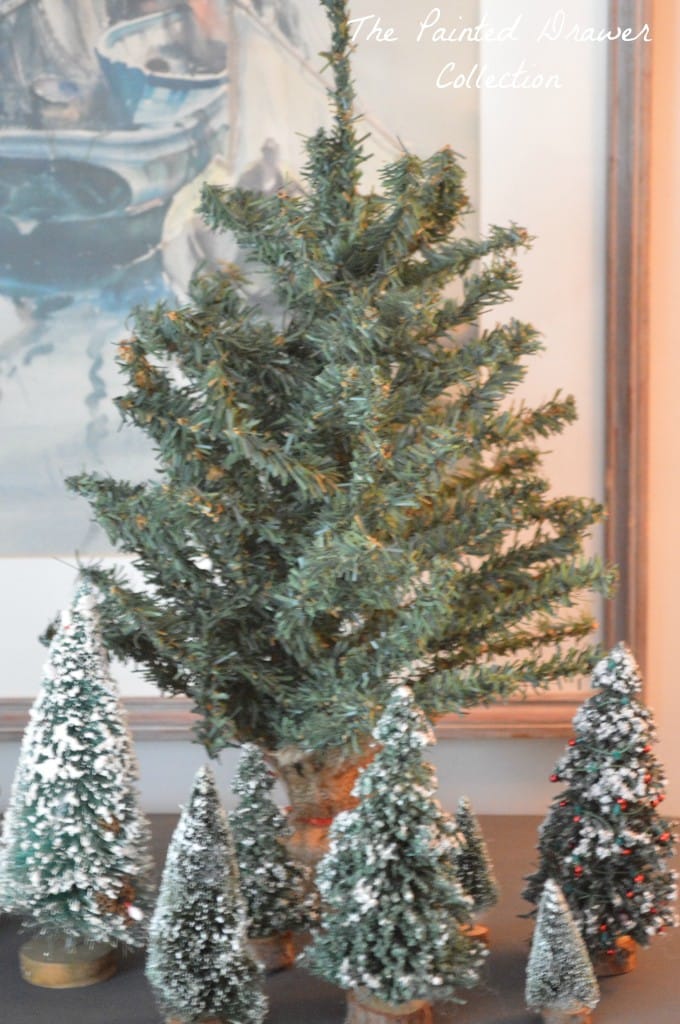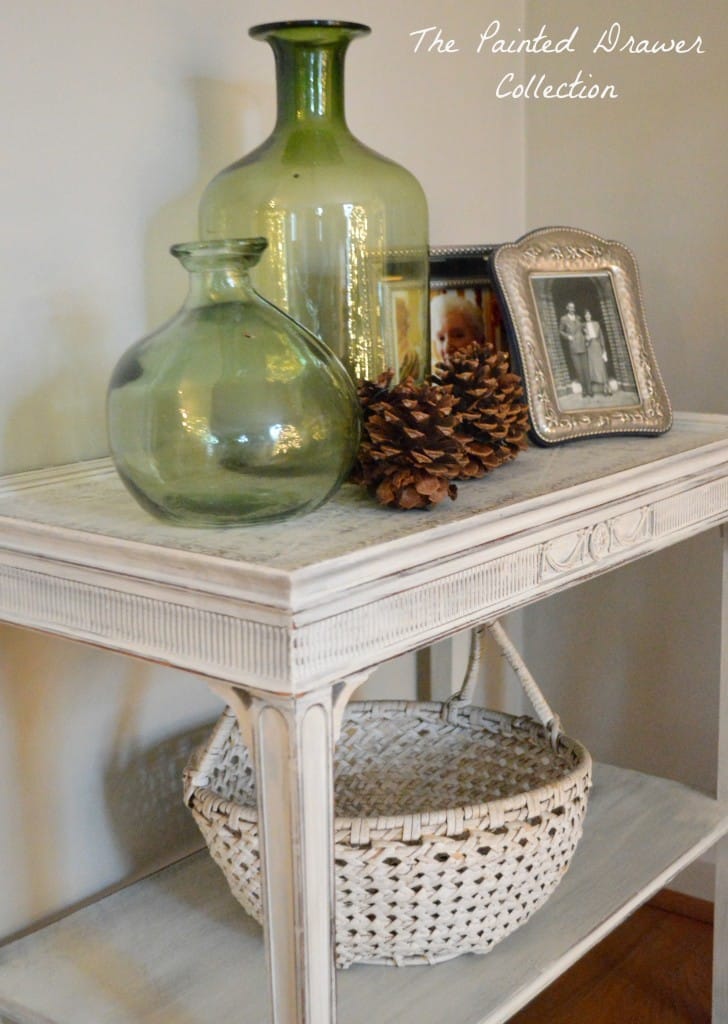 I'm off to buy more wax to finish that last chair.  Will share tomorrow!