I have enjoyed the past week rearranging my living room and dining room and adding a few warmer touches for fall.  I had purchased this great old Army trunk a while back.  I ended up adding it to my living room the other day along with a little wooden box that had been my grandmothers.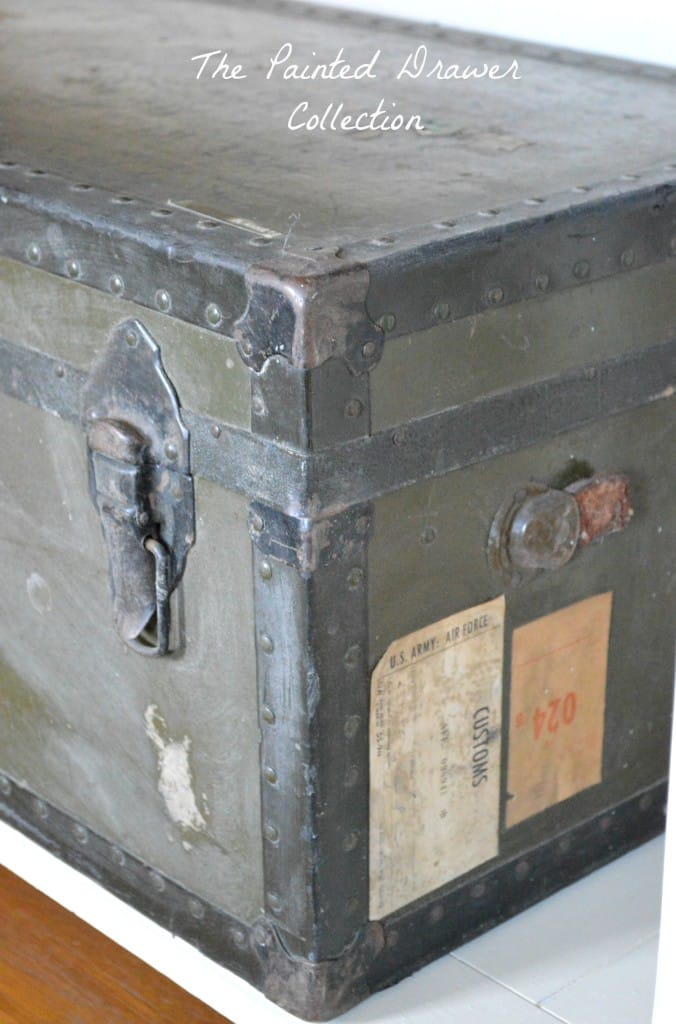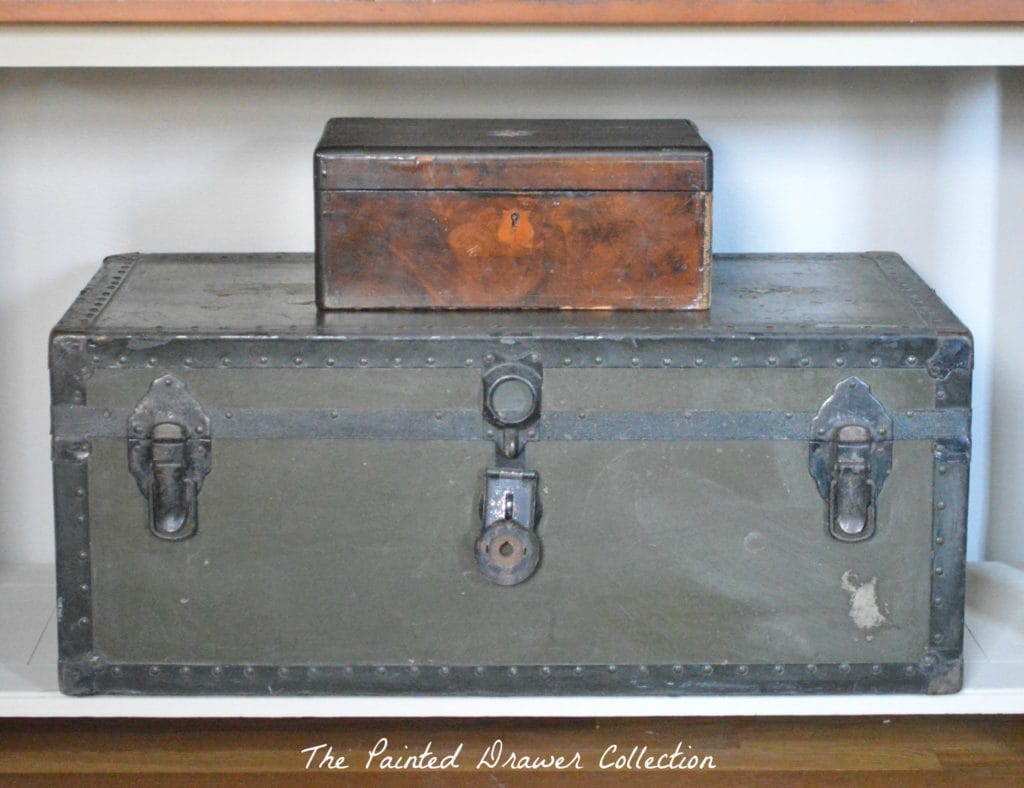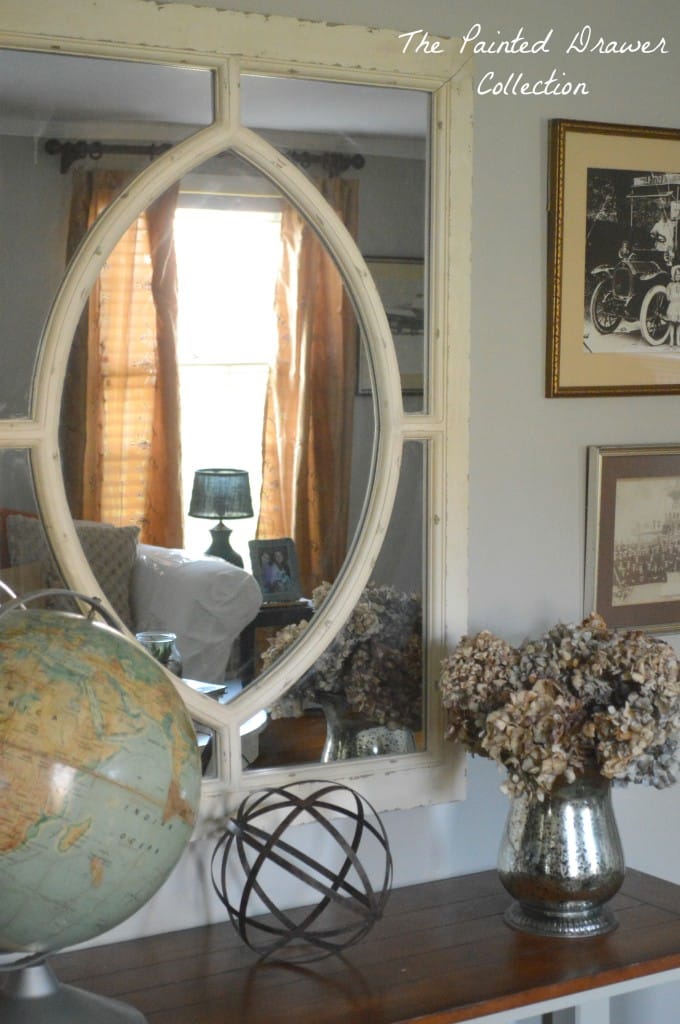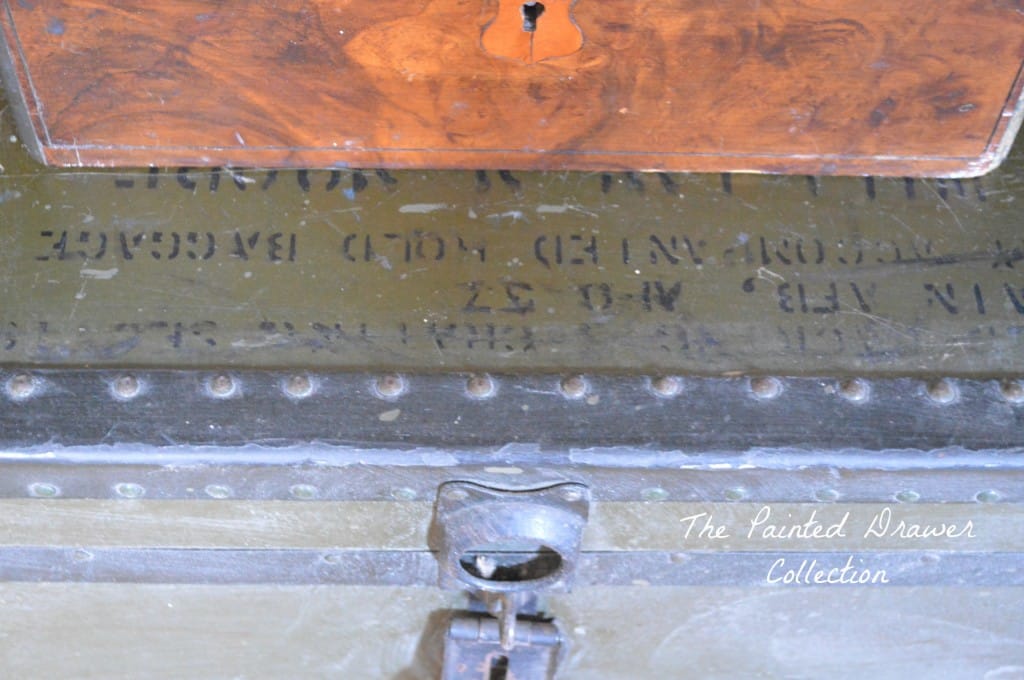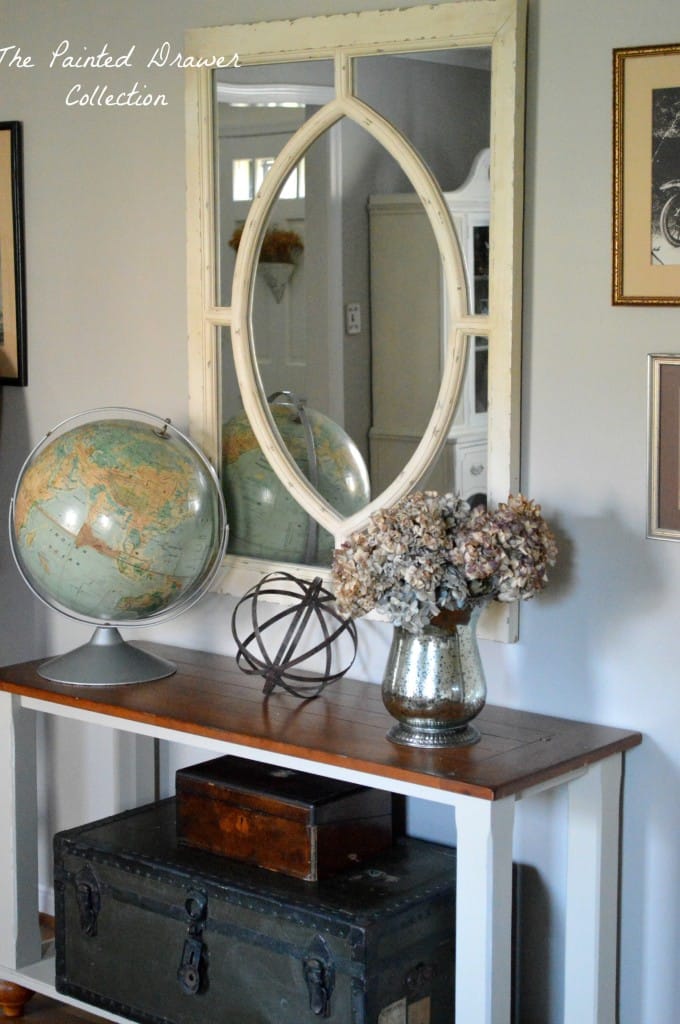 In the dining room, I brought out my mustard colored curtains for fall.  They look very warm against the wood and also go nicely with my burgundy buffet.  I bought them years ago at JC Penny and still love them.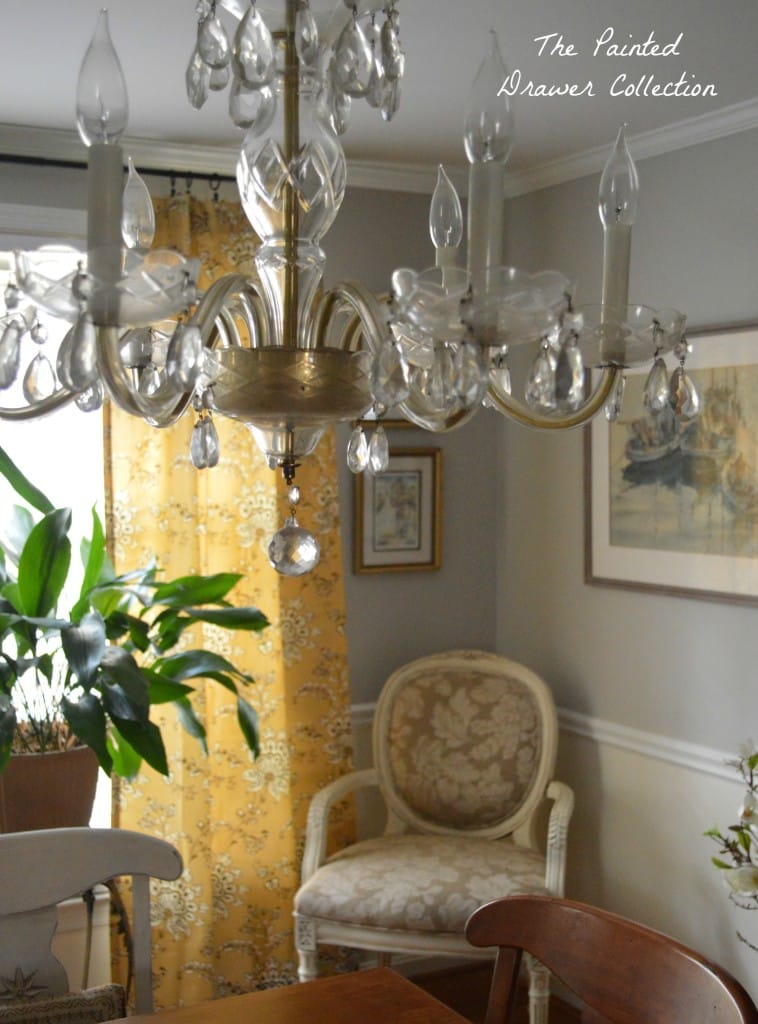 I still need to paint the rest of my dining room chairs white…it never ends 🙂
Join the Fun! I Always Love More Subscribers!