While driving home from the beach a few weeks ago, my husband actually quickly stopped the car, turned around and took me to this little side of the road shop he had seen and I had – gasp – missed!  We looked around and my daughter found a great old window that is the perfect chippy blue/gray.  It was $10 but I gladly paid it and we somehow wedged into the back of the minivan with the boogie board and beach umbrellas.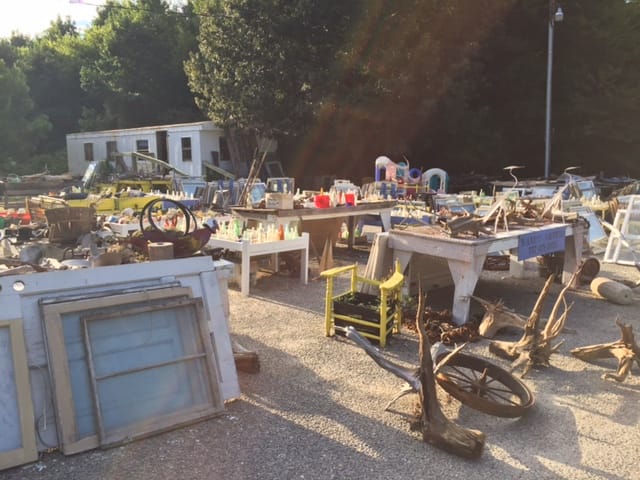 I was able to (again, yes I am nuts) break out the paint brush and painted the paneling over the whitewashed brick in Benjamin Moore Dove White.  I added the chippy window and placed some of my glass bottles and a very old picture behind the glass.  I really love the look.  I also painted our walls in Benjamin Moore Guilford Green but I'll share that later!
Here is my sweet mirror on my newly painted mantel!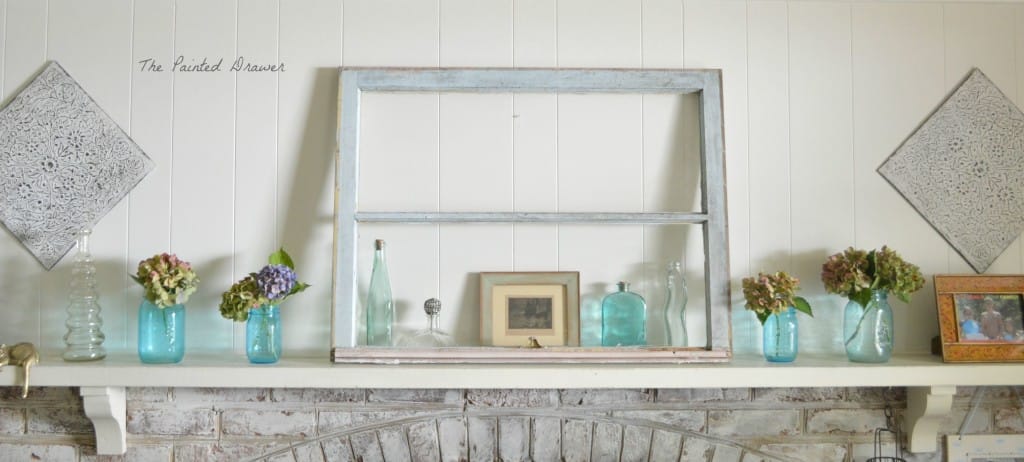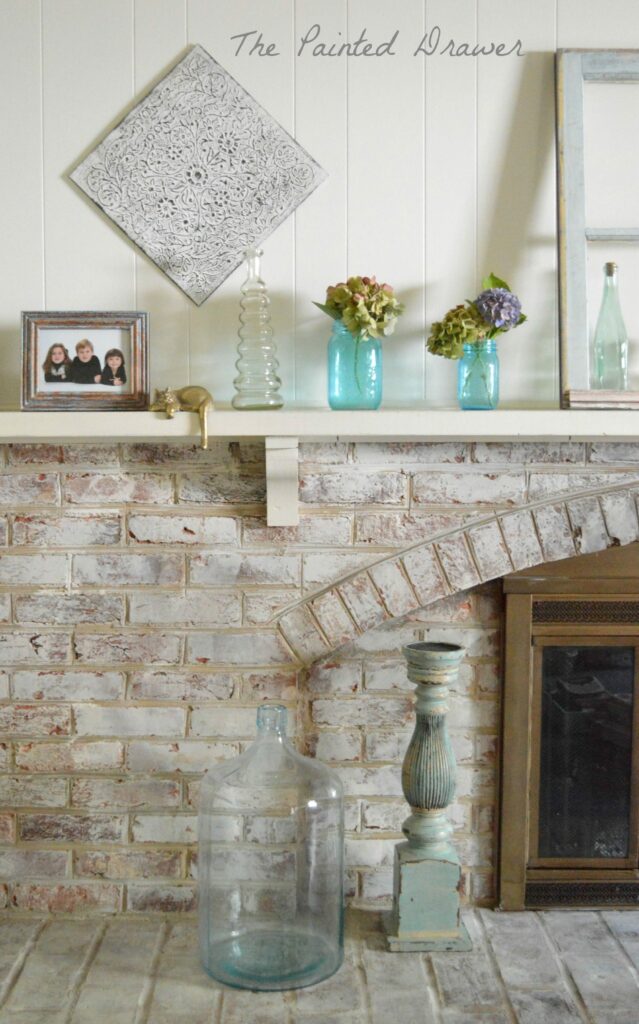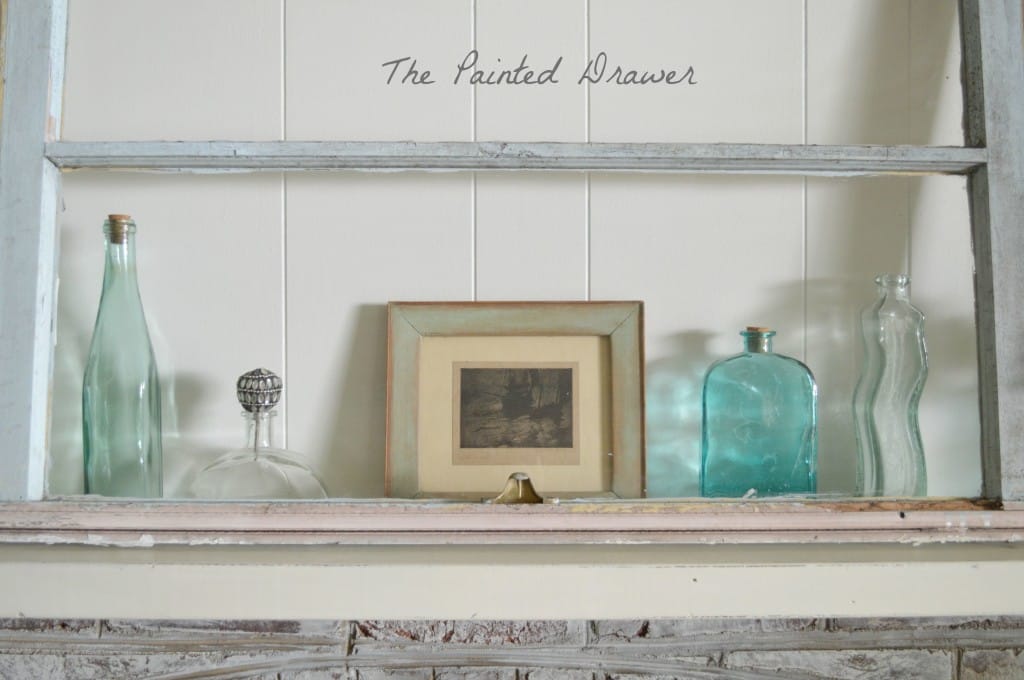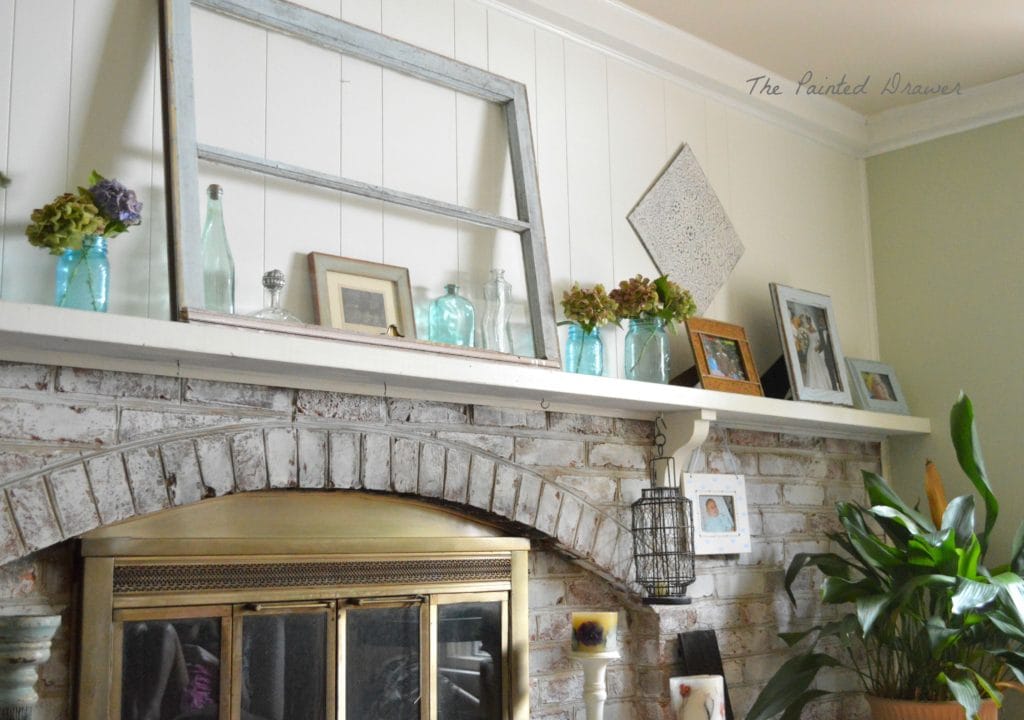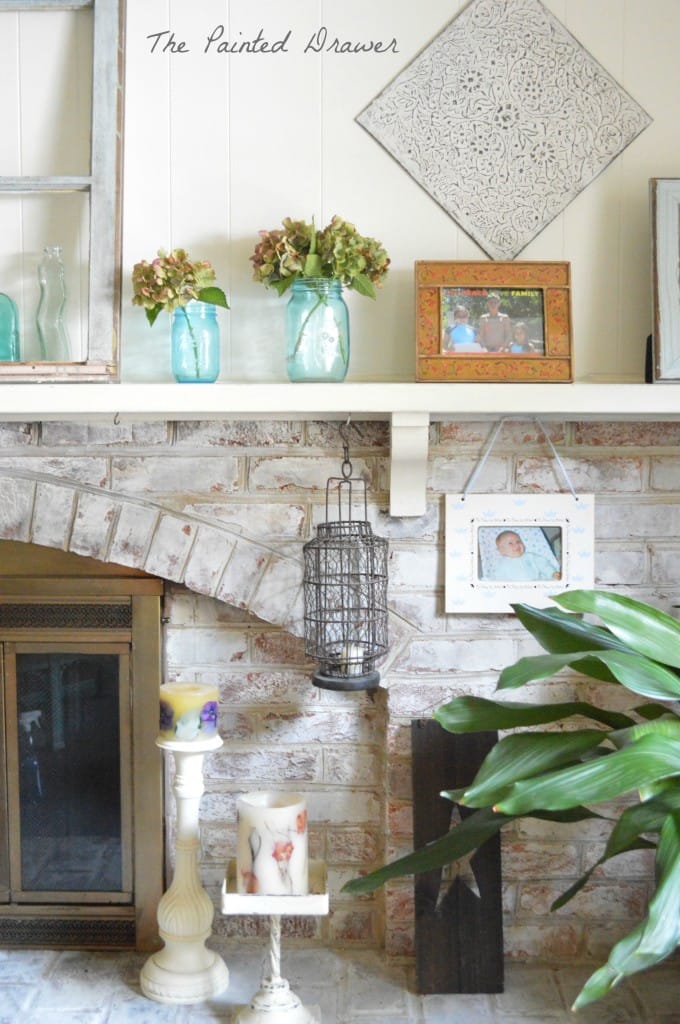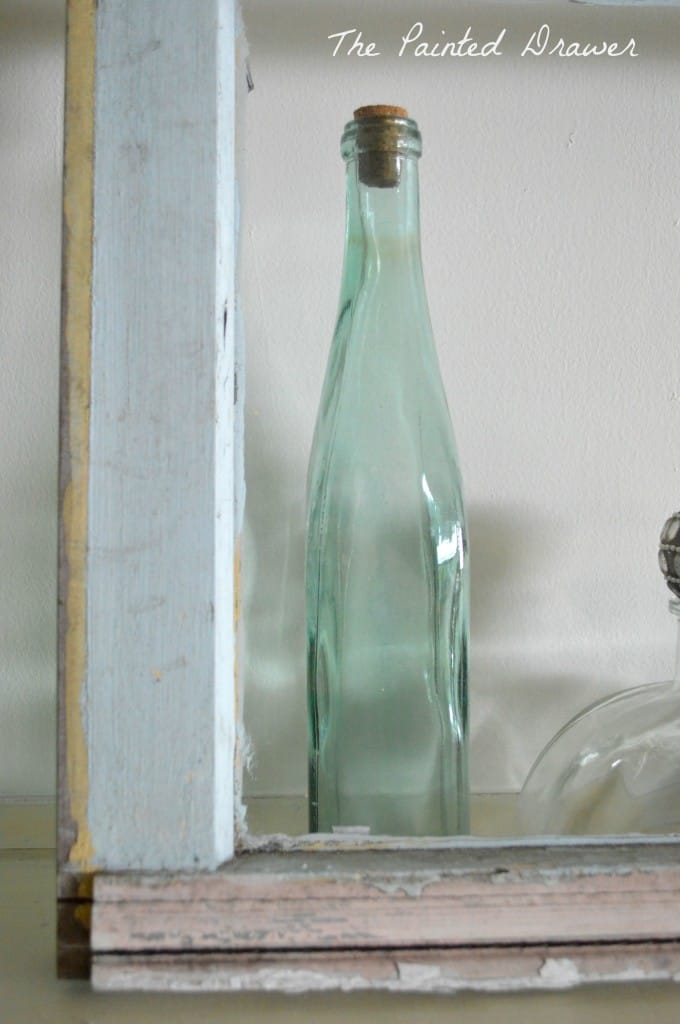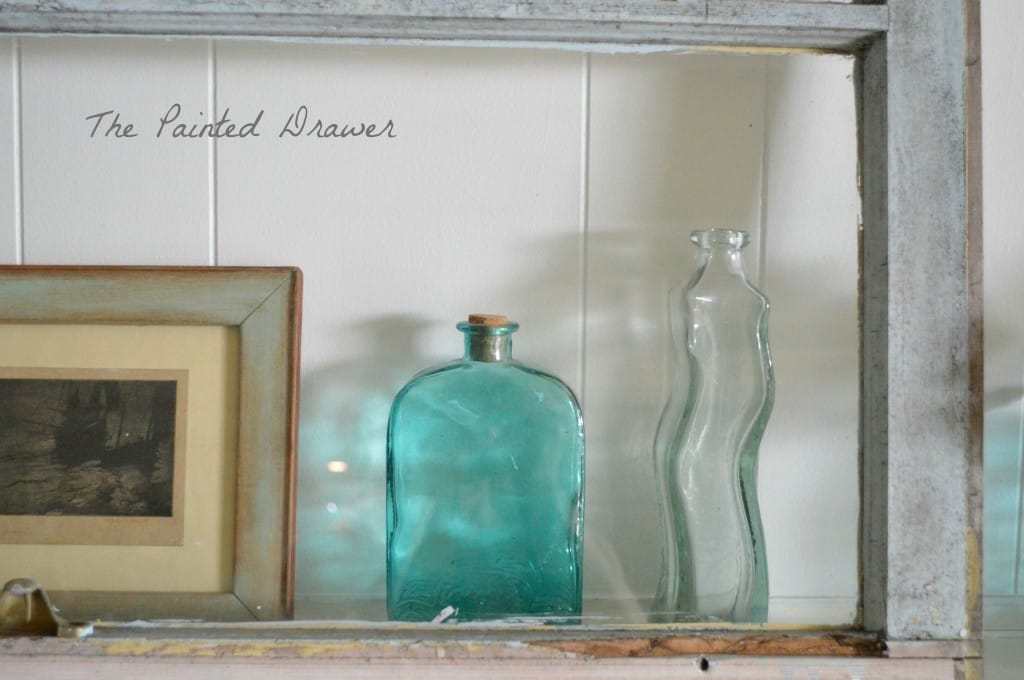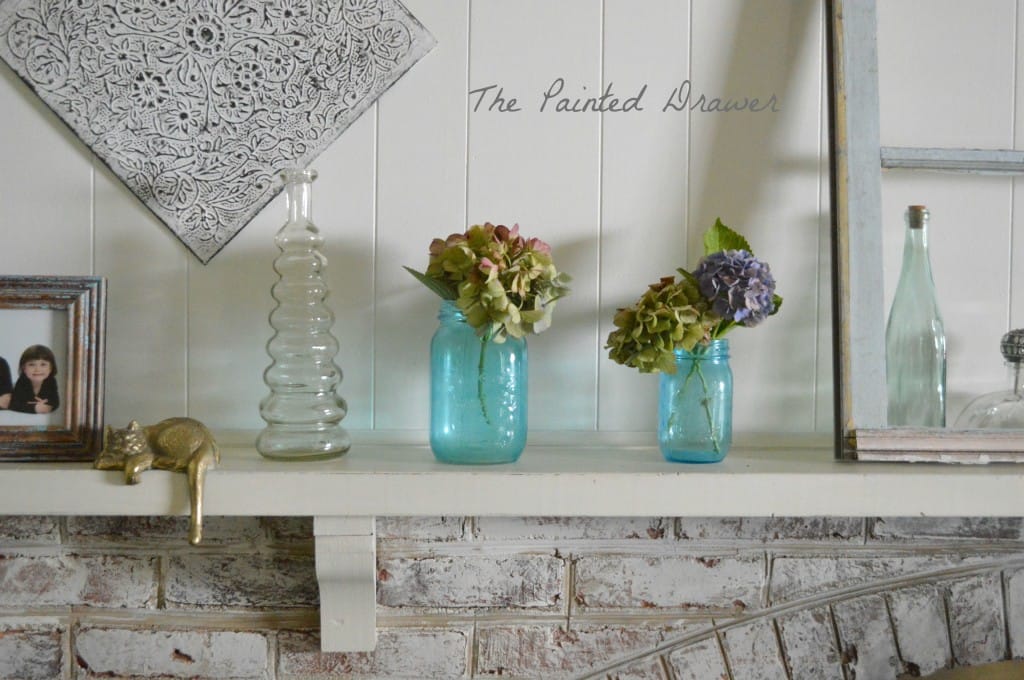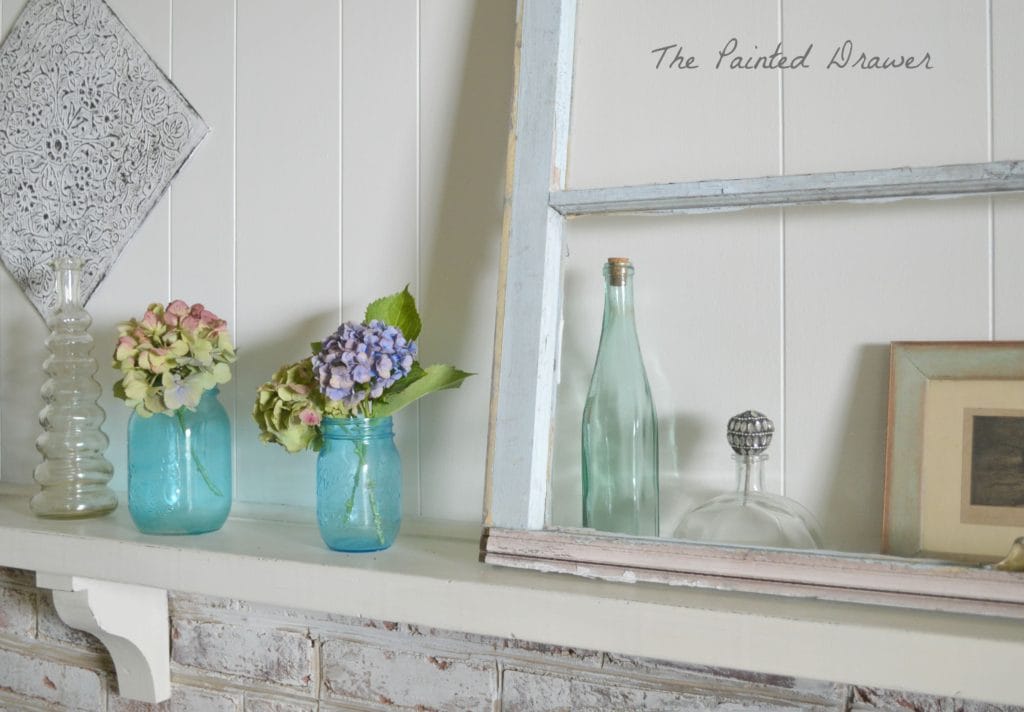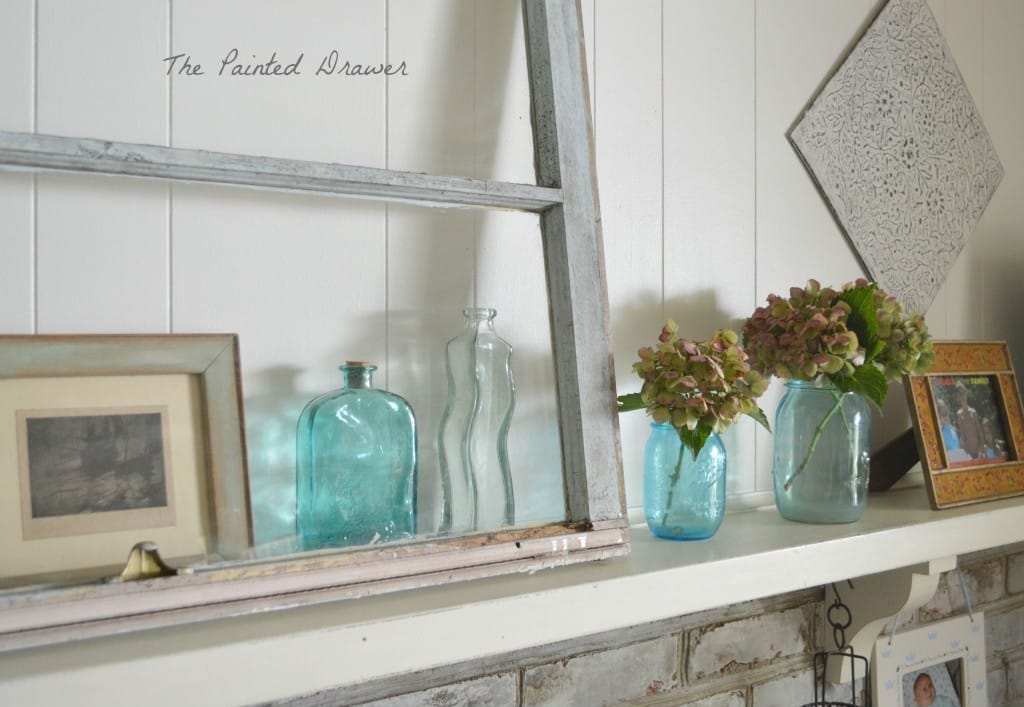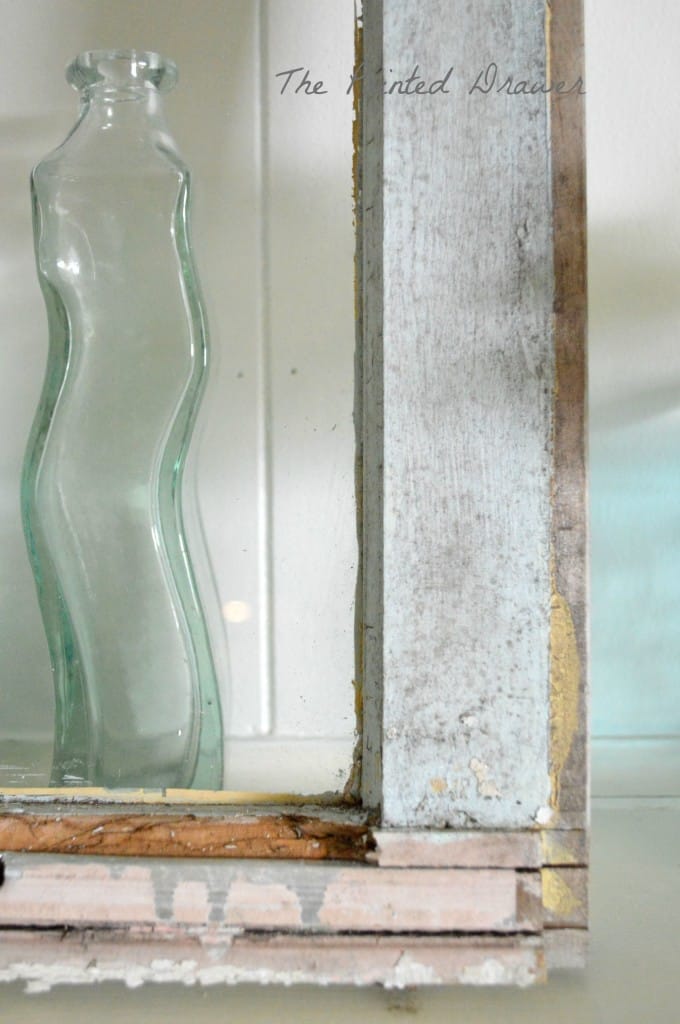 Have a fantastic Labor Day weekend, everyone!  Don't forget to enter the HUGE GIVEAWAY!