Do you all love the show, Fixer Upper on HGTV?  The one with Chip and Joanna Gaines?  I do, it's one of my faves.  Anyhow, Jamie from Anderson + Grant had a post the other day on a Dutch tulip crate that is currently on The Magnolia Market's online shop.  I realized that I had picked one up last year on the side of the road!  It turns out I found quite the bargain, as free is the best way to go 🙂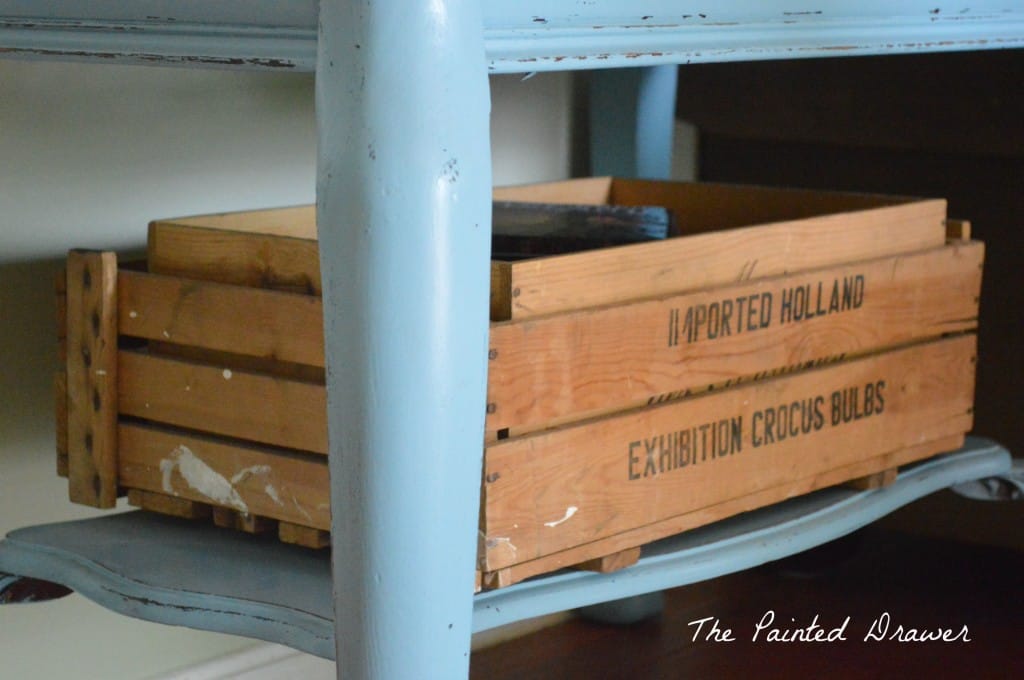 I collect a lot of knick knacks to stage my furniture with and finding places for them all in my home is difficult.  I have a bunch in my workroom and garage and have scattered others throughout my rooms.  Some may find it busy, but I have to try and incorporate them as well as my furniture pieces that are listed for sale.
Here are a few pics of my home on this Saturday.  It's full of my "finds" such as my crate, as I am sure your home is.  I especially love to incorporate old family photographs.  As you scroll down, you will see a large framed photograph of a family in front of a car.  This is my grandmother as a child.  She is the one with the dark hair on the right.  The old box on my buffet belonged to my other grandmother.
Enjoy and I hope you all have a wonderful weekend!