I have a great "find" to share with you today.  It isn't my find but it is my clients and it is gorgeous.
Homa has a beautiful bedroom set that she has owned for many years.  The set is currently in her guest room and she wants to give it a makeover to give the room a new look.  We had a great chat about the direction she wants to go and came up with a plan.  My shipper picked the set up on Saturday and delivered them safely to my garage for me to get started!
The first piece I'm sharing is this gorgeous vintage chest with attached hanging mirror.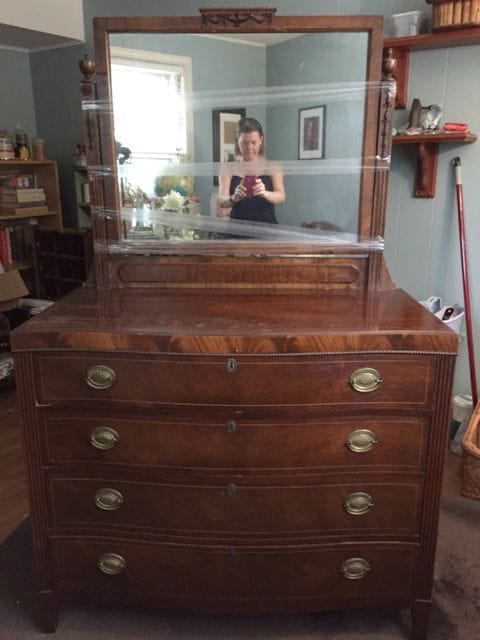 It has amazing detail that I can't wait to get my hands on!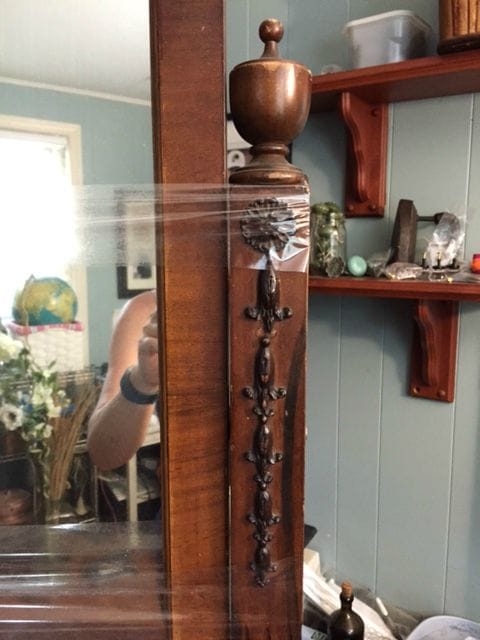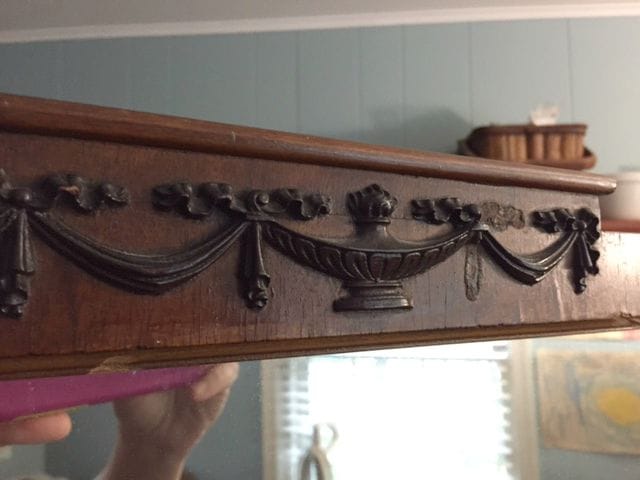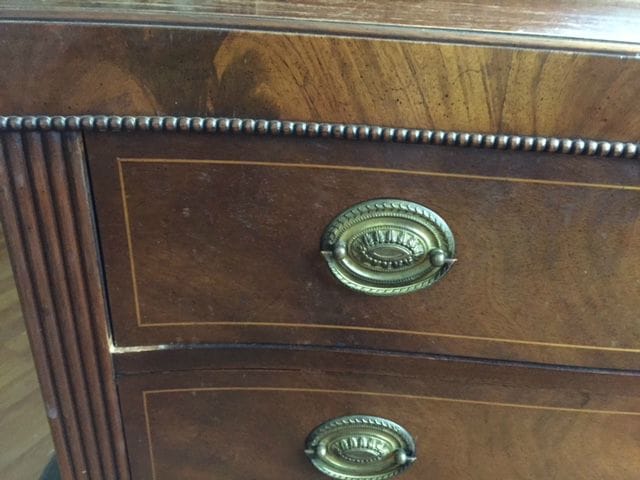 There is another tall chest and nightstand table that go with the set. I'll share a few pics of those next week!