Today's favorite find is technically not mine but too good not to share!  My client dropped off this gorgeous and very tall, Baker drop front secretary along with a lovely Bergere chair.  She just purchased them online and was thrilled with her score!  However, at some point in the past, they were painted a pale peach color and she needs them toned down.
It's now taken apart into sections and waiting in my workroom for its makeover.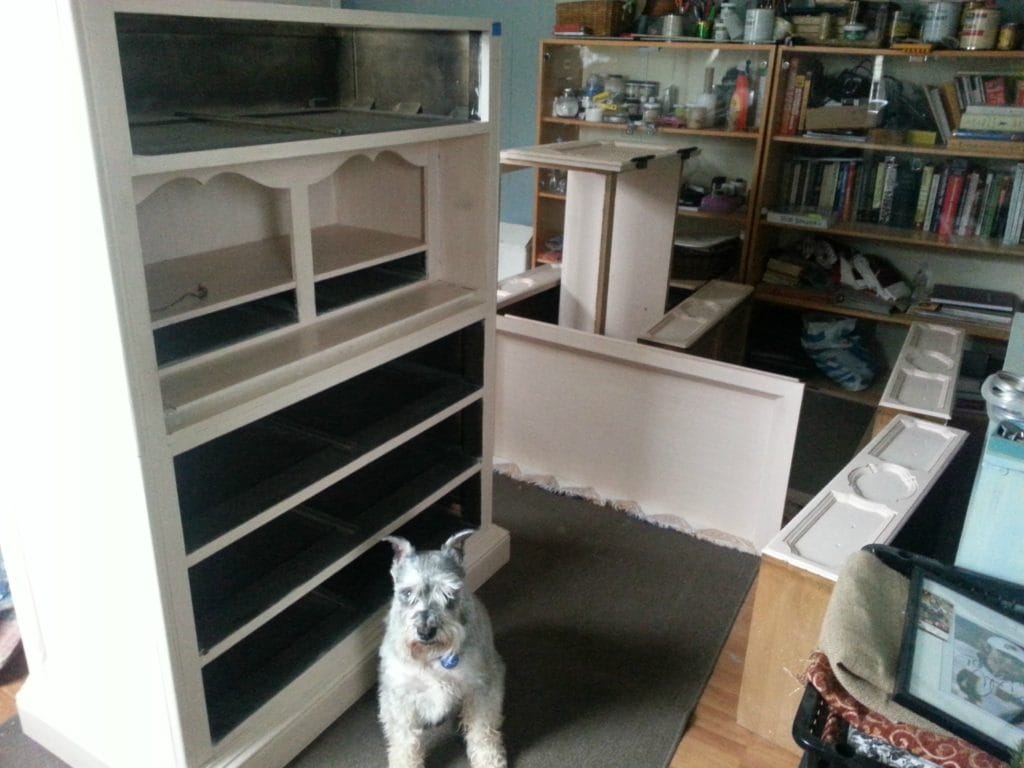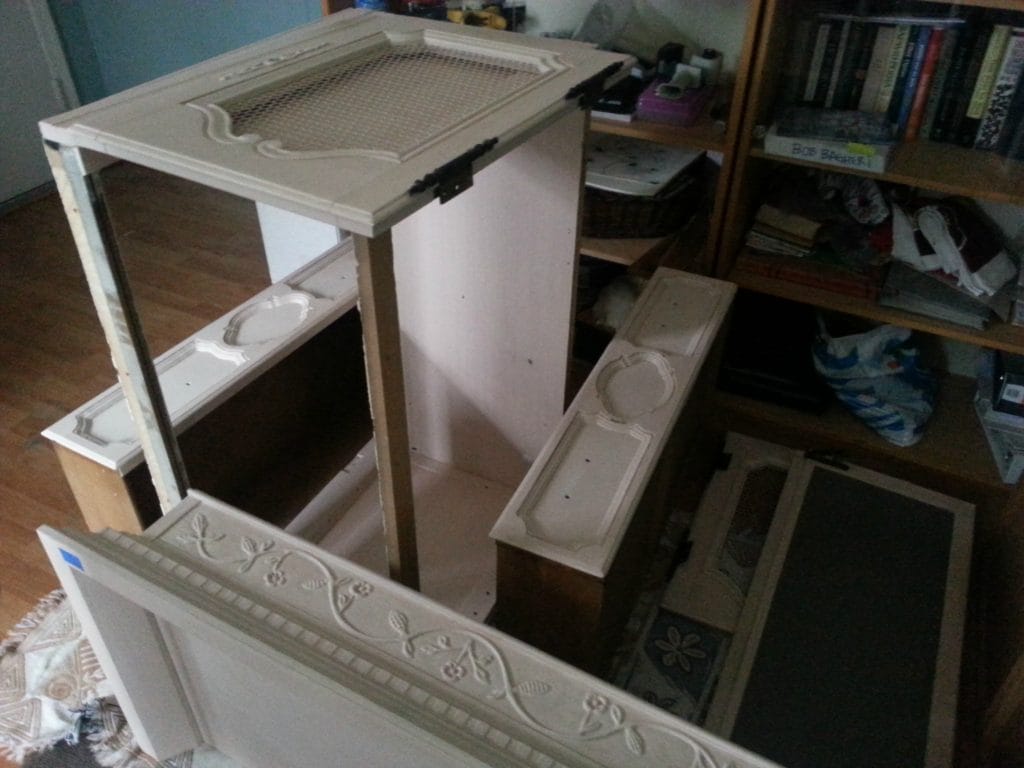 We have decided on creamy white and will purchase new drawer pulls to update the piece.  Time to browse through D.Lawless Hardware and get started!  I believe this one may take awhile 🙂
Join the Fun! I Always Love More Subscribers!
Linking To: