Today's favorite find was dropped off at my house a few weeks ago.  Technically, it isn't really my "find" as I didn't really find it (it found me!) but I still wanted to share!  I am working on this piece for a client and am excited to get started.
The table is vintage, with a wicker bottom and a top that has seen better days.    I happen to love old wicker.  It is beautiful and always looks lovely when painted.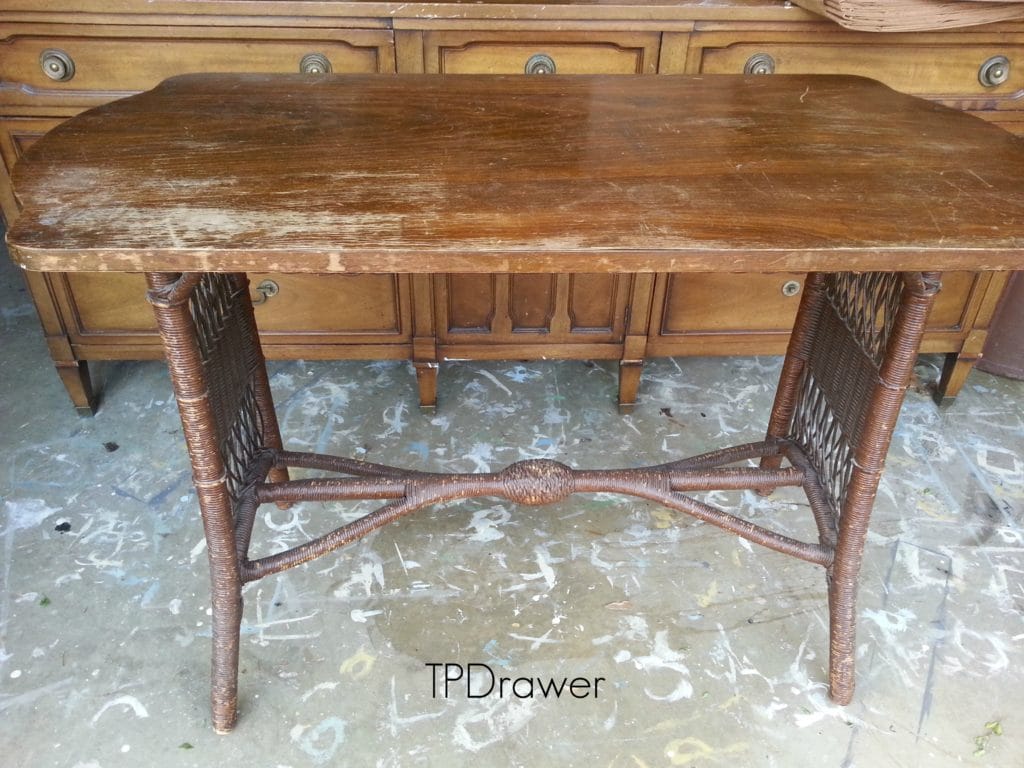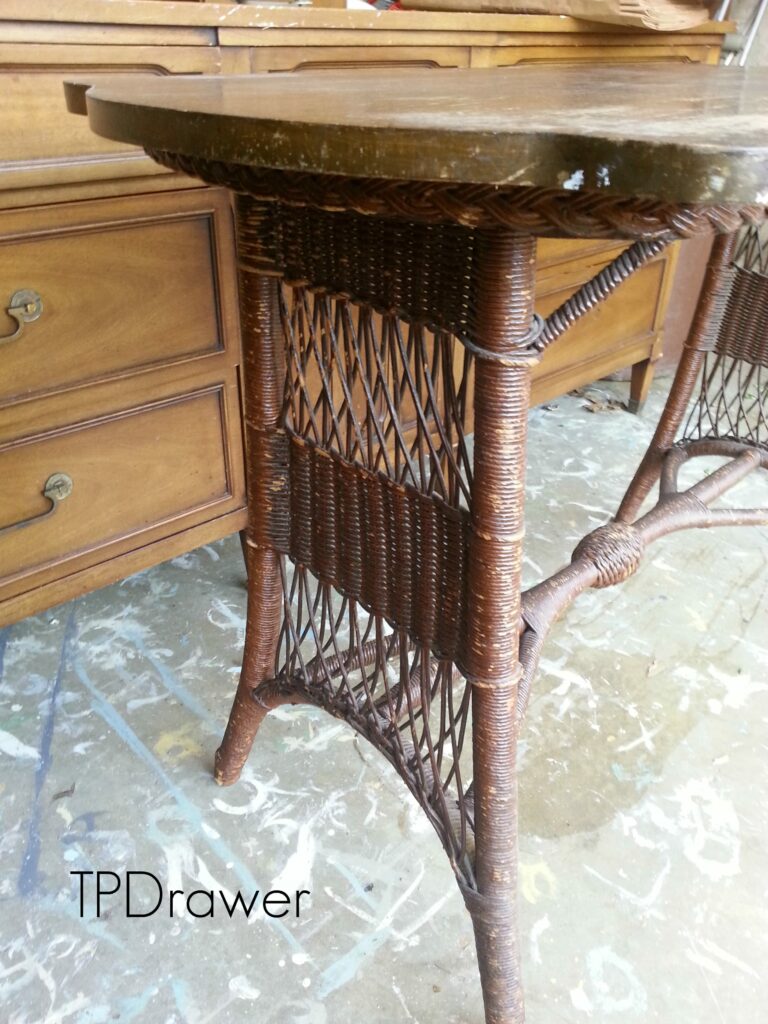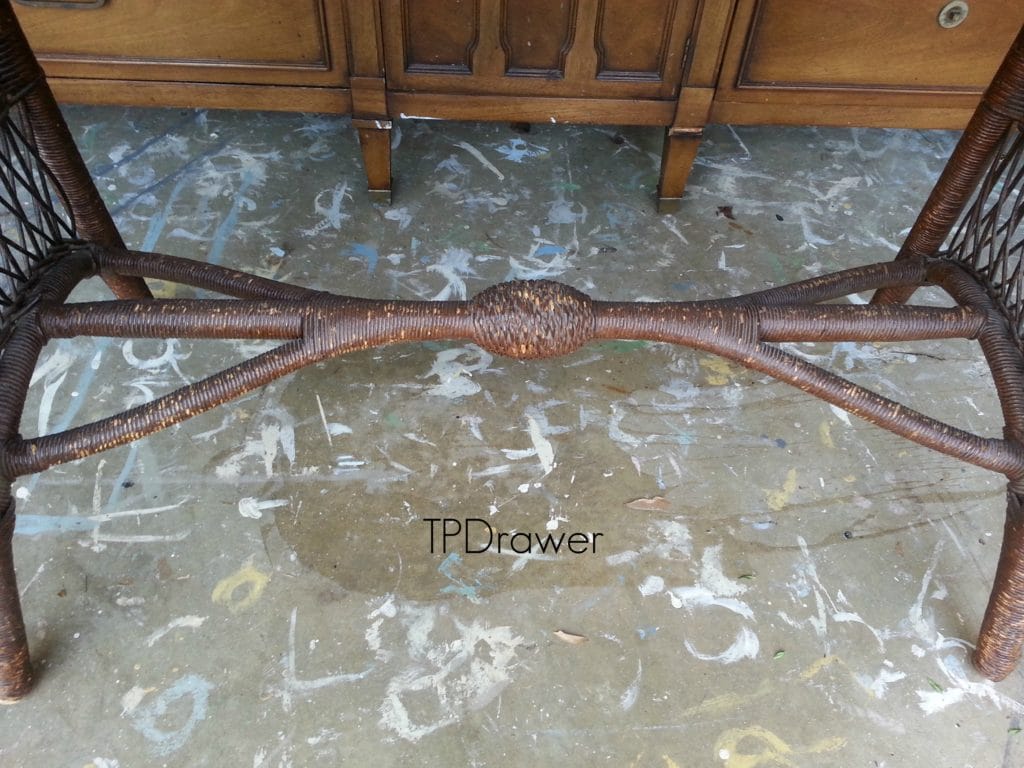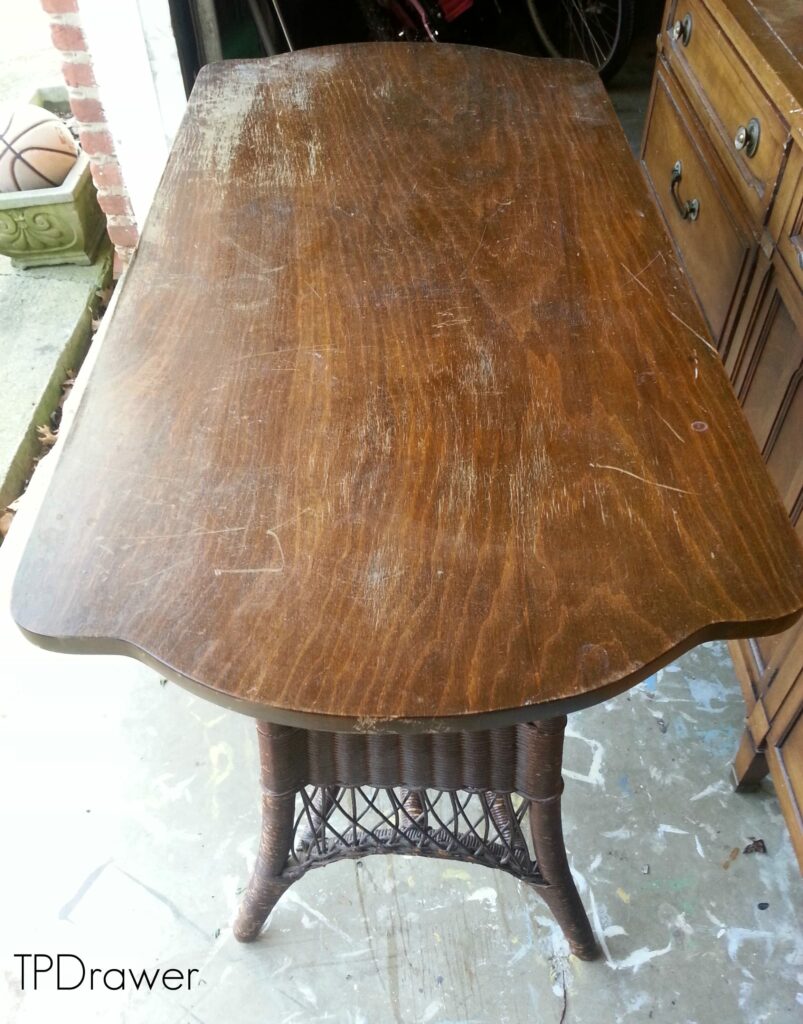 The plan is for General Finishes milk paint in Basil with a white glaze. Keep posted as I'll share it's "After" pics soon!