This week's Favorite Find is this gorgeous, barley legged table.  The credit for this find goes to my thrifting mother, who found this sweet table and gave it to me.  I have it next to my bed and love it "as-is".  I know I typically paint anything in my line of sight but I happen to love some pieces unpainted and this is one of them!
I set the table up for its glamour shots in Ella's room.  I gold stenciled her walls last spring (it took forever but was totally worth it!) and it makes a pretty backdrop for the sweet table.  To read more about the stenciled walls, click My Ella's Room and a Gold Stencil.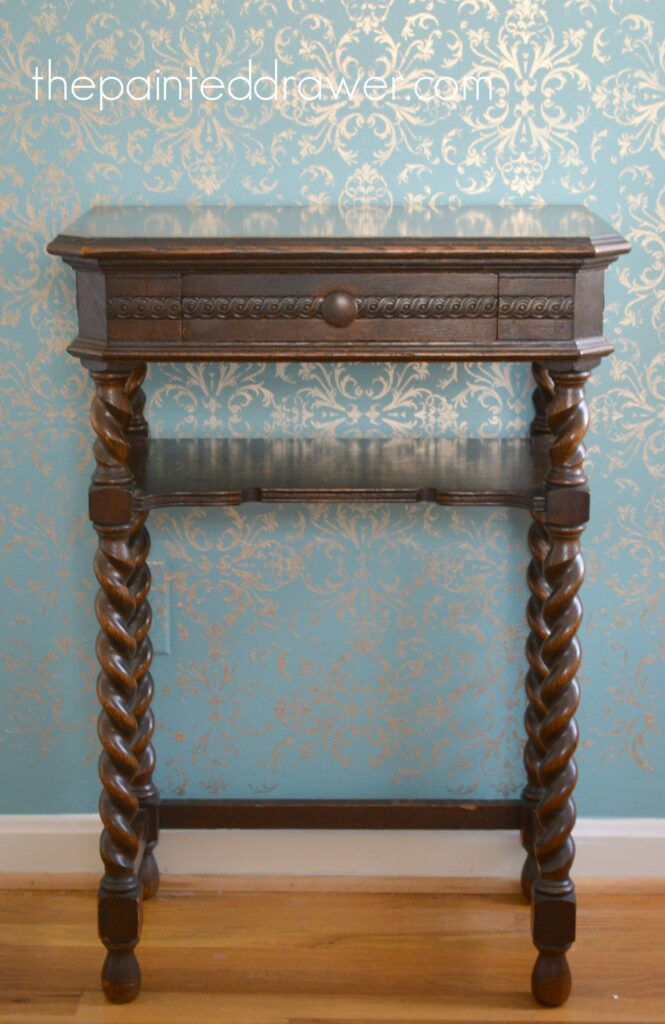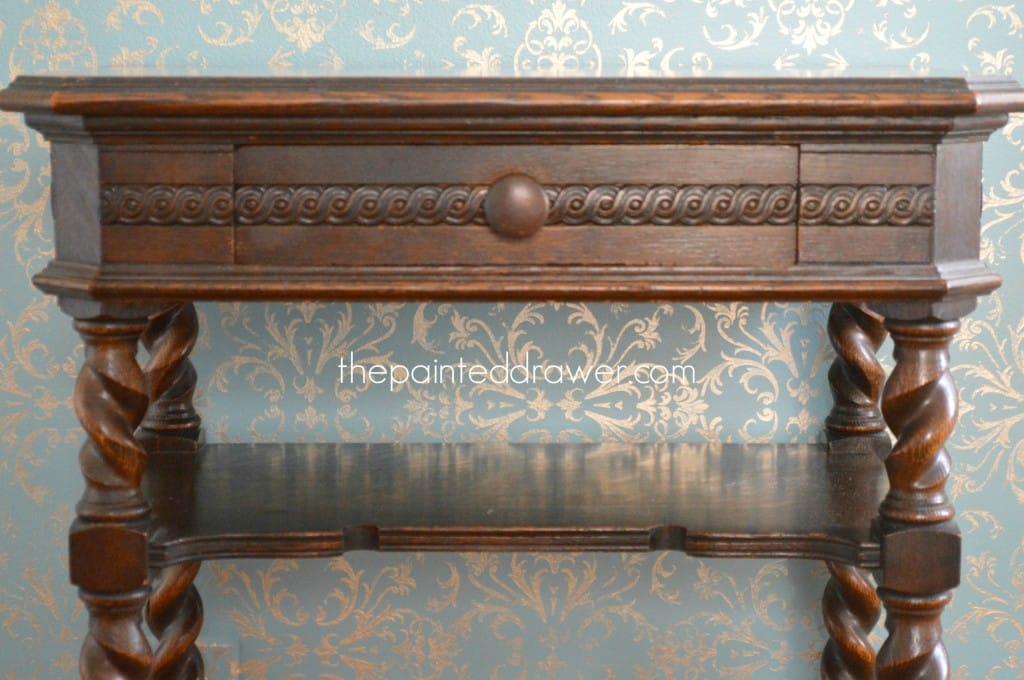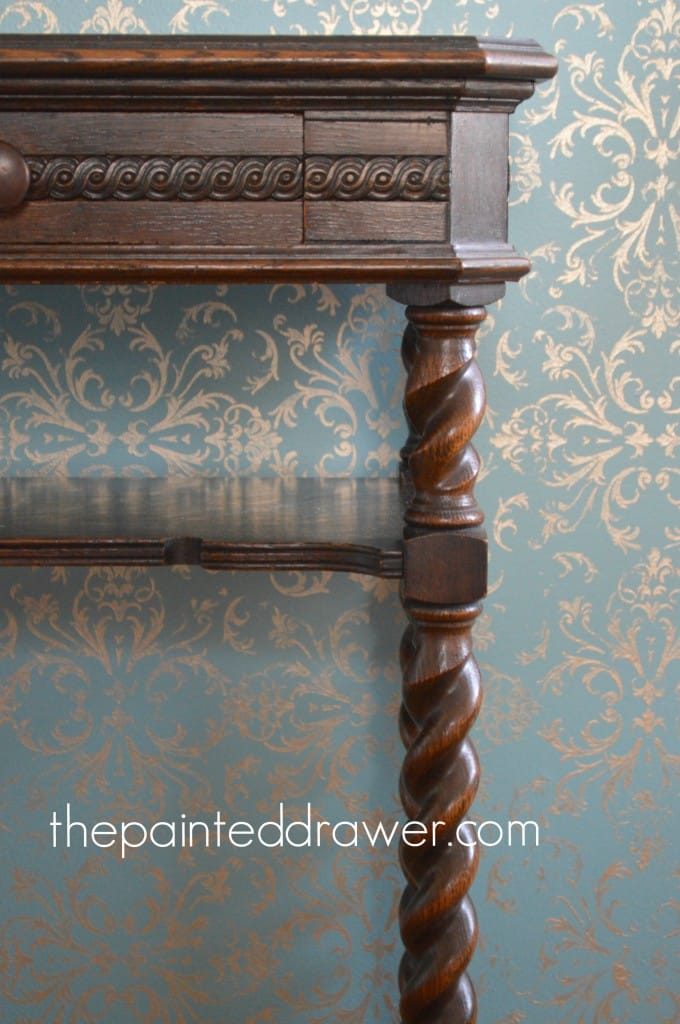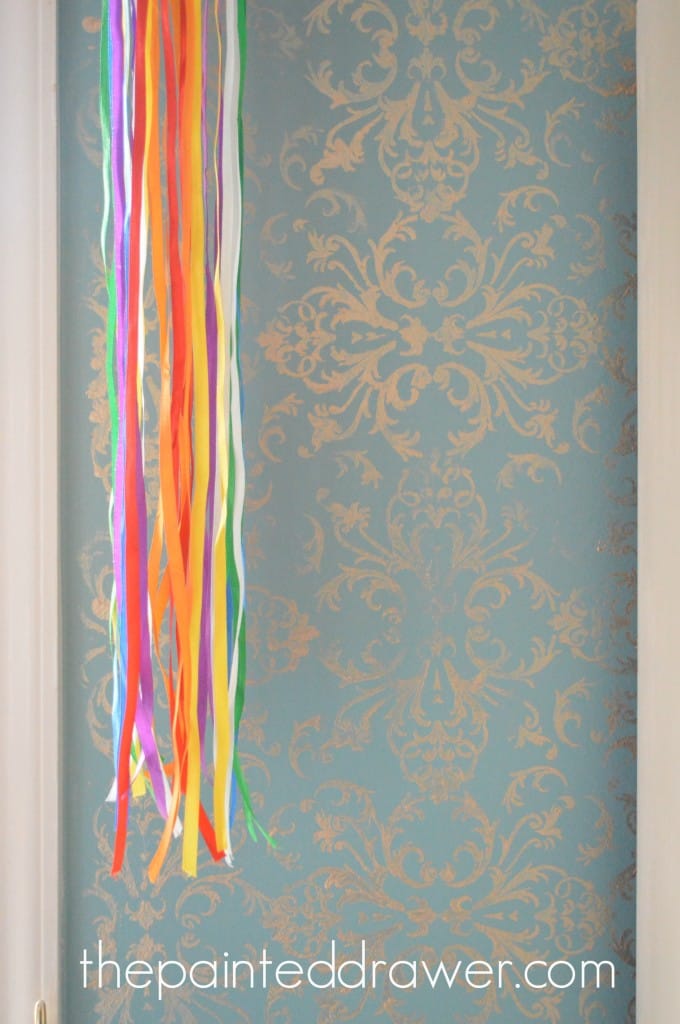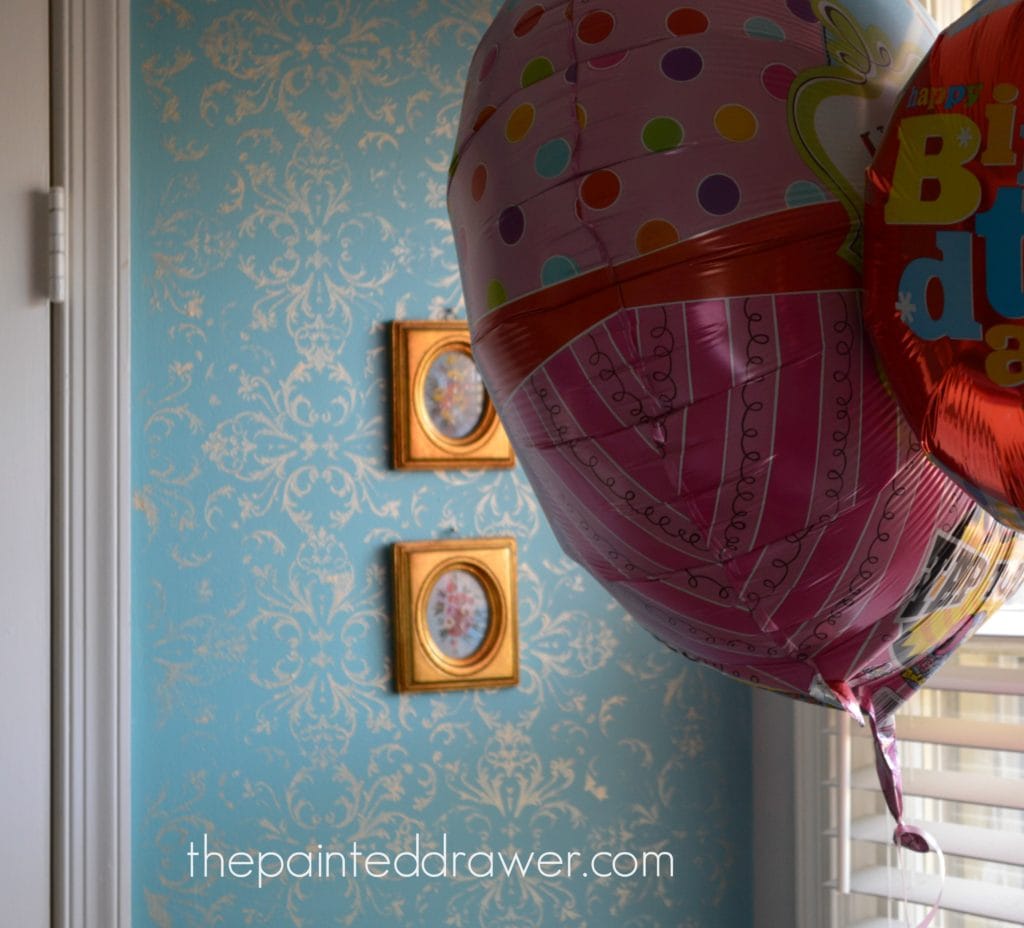 Did you all see the Happy Holidays Giveaway?  It isn't too late to throw your name into the hat!  It just may be your lucky day on Friday 🙂
Join the Fun! I Always Love More Subscribers!