As you may know, I have been searching for a new rug for my living room.  I wanted to purchase a natural fiber rug and had narrowed my search down to jute.  However, they are all pretty expensive.  I need at least an 8×10 for the room and those are priced at over $500. I decided that was a bit too much of an investment.
There are other factors that went into my decision.  We have a mean cat, a sweet dog and three kids.  The thought of buying my dream rug and having the cat throw up all over it or another catastrophe occur was just too much for me to handle.  So, I went to Ikea.
I found a great flat woven rug with a rubber backing, which makes it extremely durable.  The Morum Rug is large at 6.7 x 9.10 (Swedish rooms must be very odd sizes!) and for that large size, quite inexpensive at $139.  The dark grey color suits my needs and I like the contrast with the white.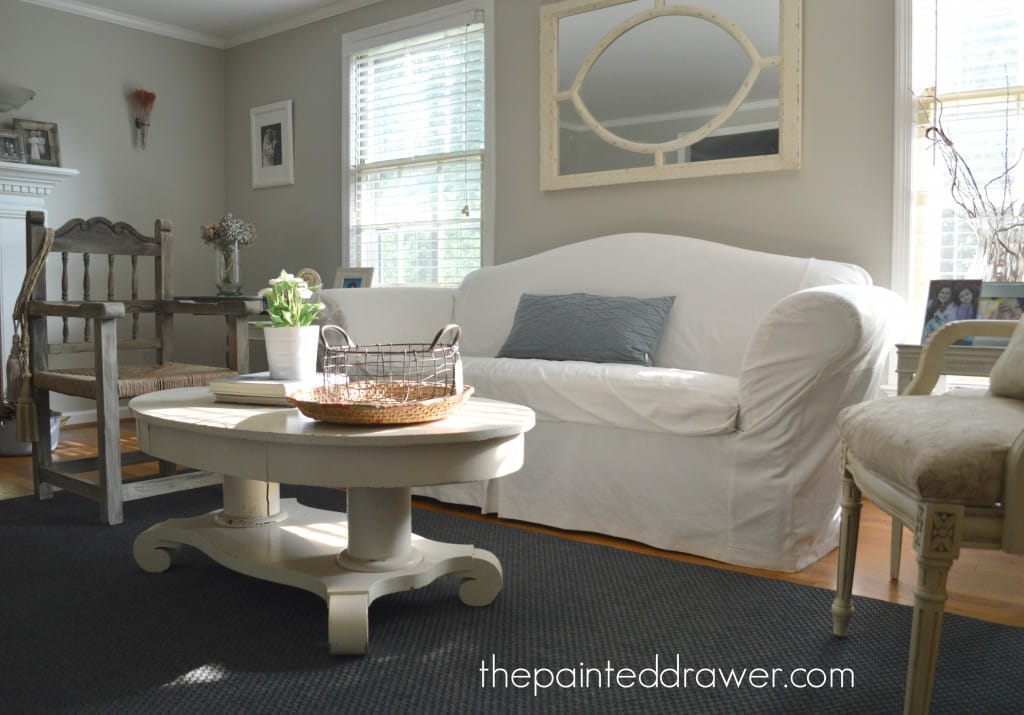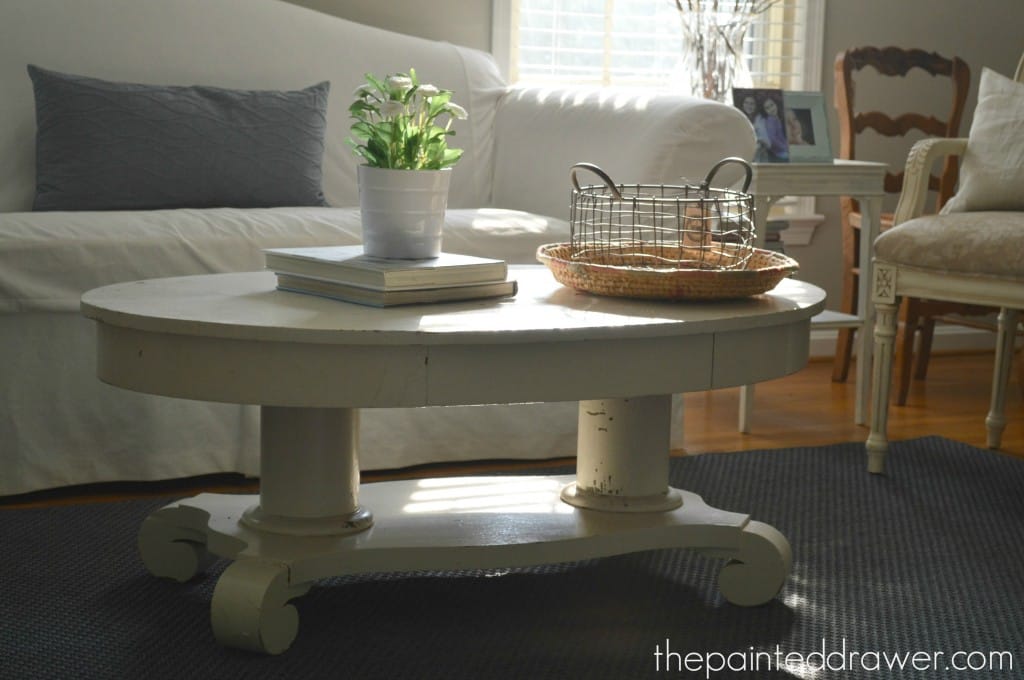 I also finally painted the little gate-legged table that I found months ago.  It's now in my dining room.  Just one quick coat of white to give it a little charm.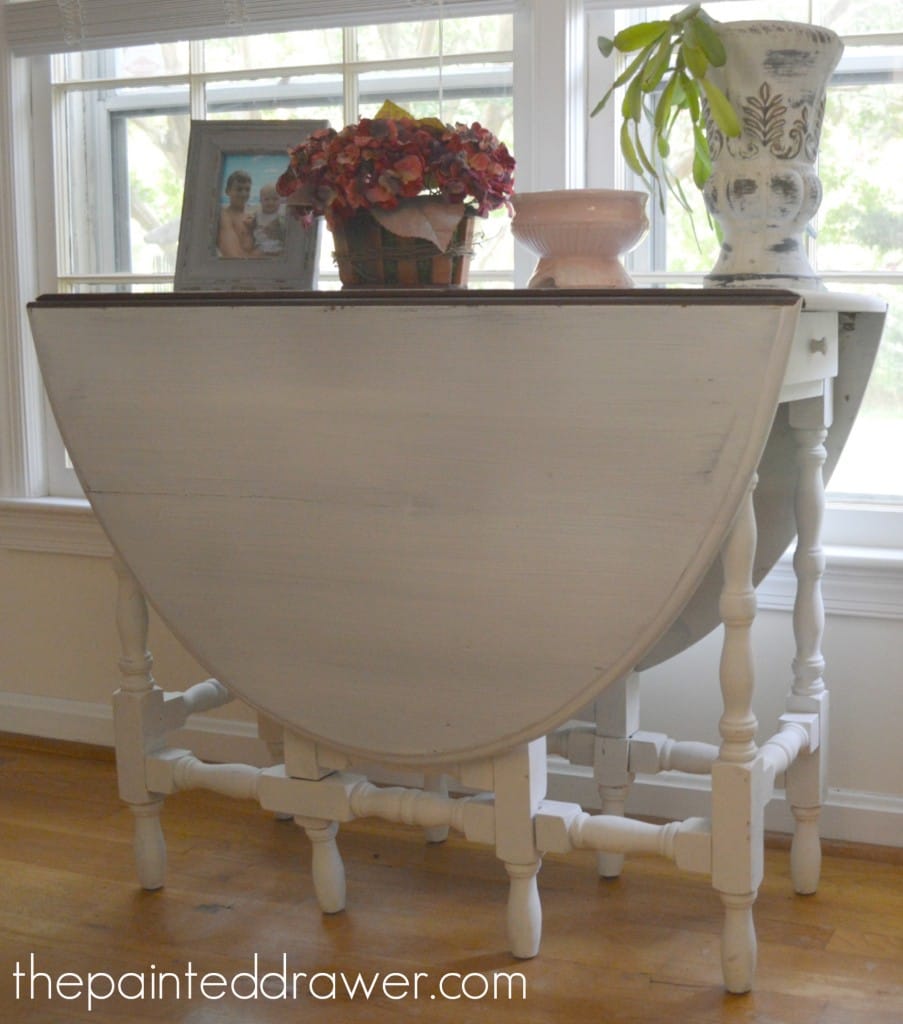 Have a fantastic weekend!
Linking To: