What a weekend!  My birthday and Mother's Day all wrapped up in one.  Thank you, thank you, thank you to all who wrote and wished me well.  I really appreciate the kindness!  We had my sister and her family visit and celebrate.  If you are not used to having a four year old and a one year old in your house…well, wow.  It made me wonder how I did it when my three were all so little.  Totally worth it for this little face, though.  I like to call her Hurricane Catherine.  If you saw my house right now, you would see that the name fits!  ♥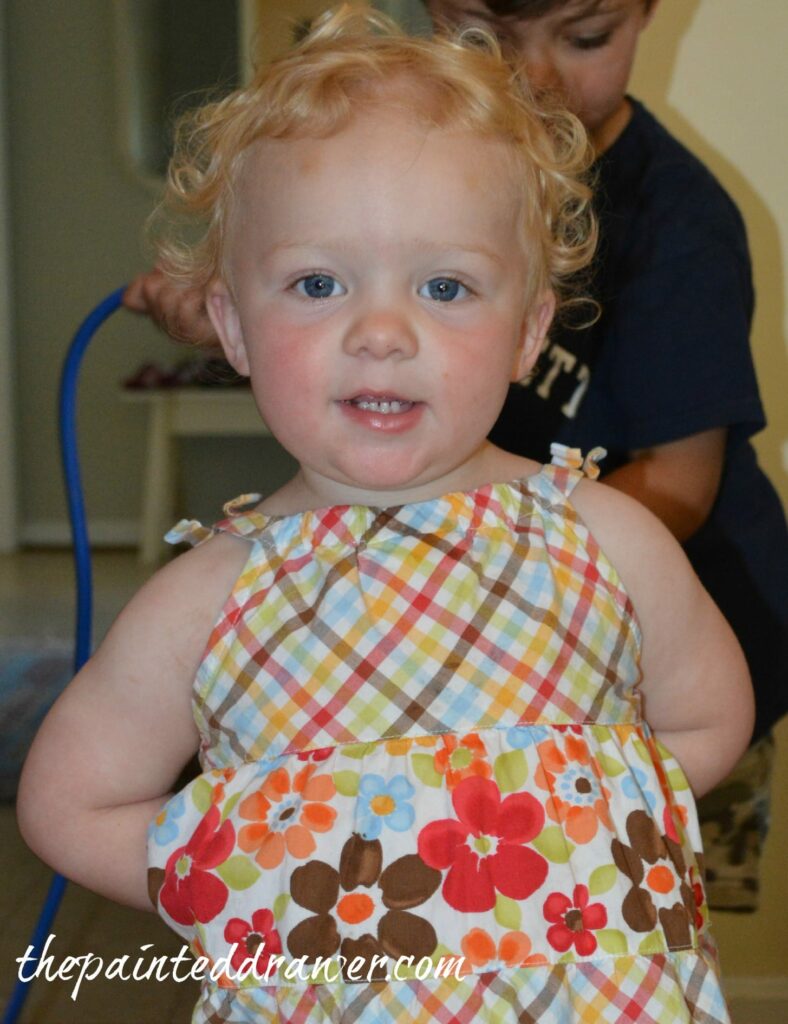 Back to reality today.  I have four days to wrap it all up for Lucketts.  Yikes!  I spent last week finishing up a lot of projects.  One of which is today's favorite find.  You can never go wrong with a small french provincial dresser.  This little one started out with the standard yellow finish that most french provincial furniture from the 70's has.  I am sorry to not have the "before" pic for you.
Here are the after pics.  I used chalk paint and a wash to give it a soft french blue that compliments the feminine lines of the piece. 
Hope to share the farmhouse cabinet tomorrow 🙂
Join the Fun! I Always Love More Subscribers!