Monday!  Time for my find of the week.  It is teeny but sooooo amazing to find!  A key!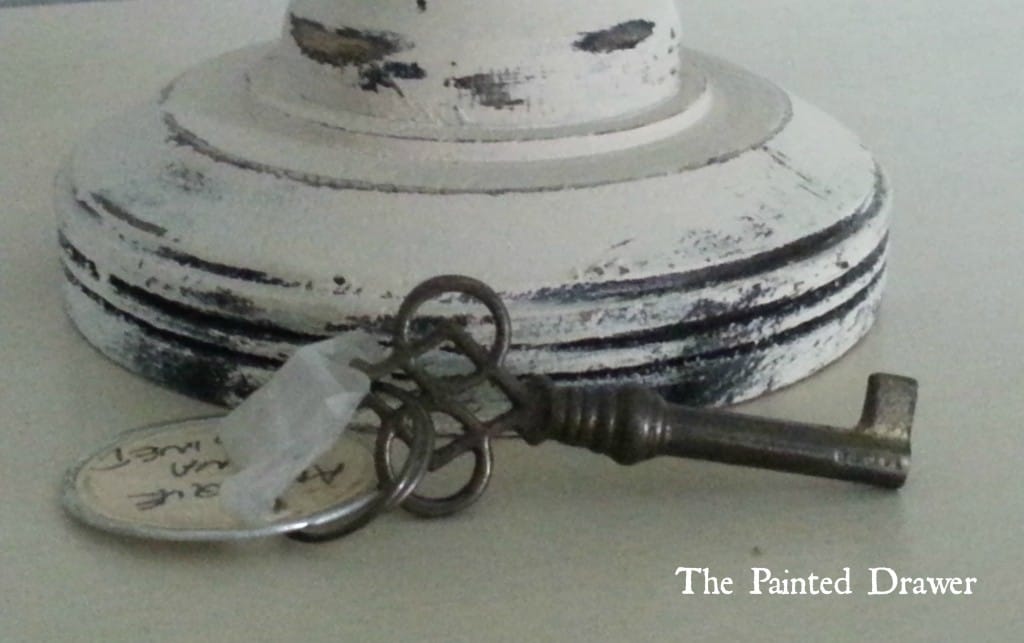 A gorgeous old, vintage key that actually belongs to a piece!  This is so rare to find.  This one in particular is so beautiful and so full of vintage charm.
It opens this gem…
I am working on this piece and will reveal on Thursday (hence, the "mystery")!  See how the key mimics the piece?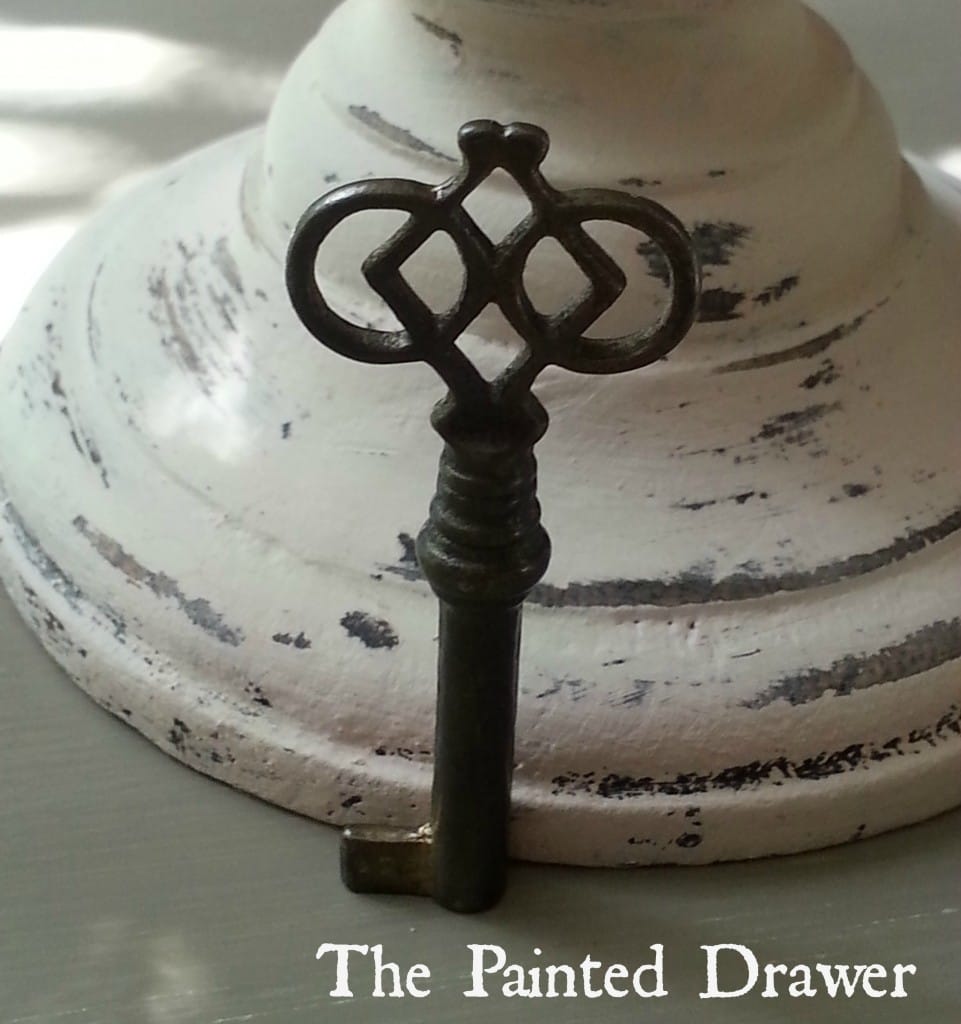 Love.
After a weekend of baseball games and screaming kids at a birthday party at a venue called "Shadow Land/Laser Tag" (pure torture – believe me), I deserved a treat today.  My mother and I spent the morning out and about scouring the area for hidden treasures and we did well…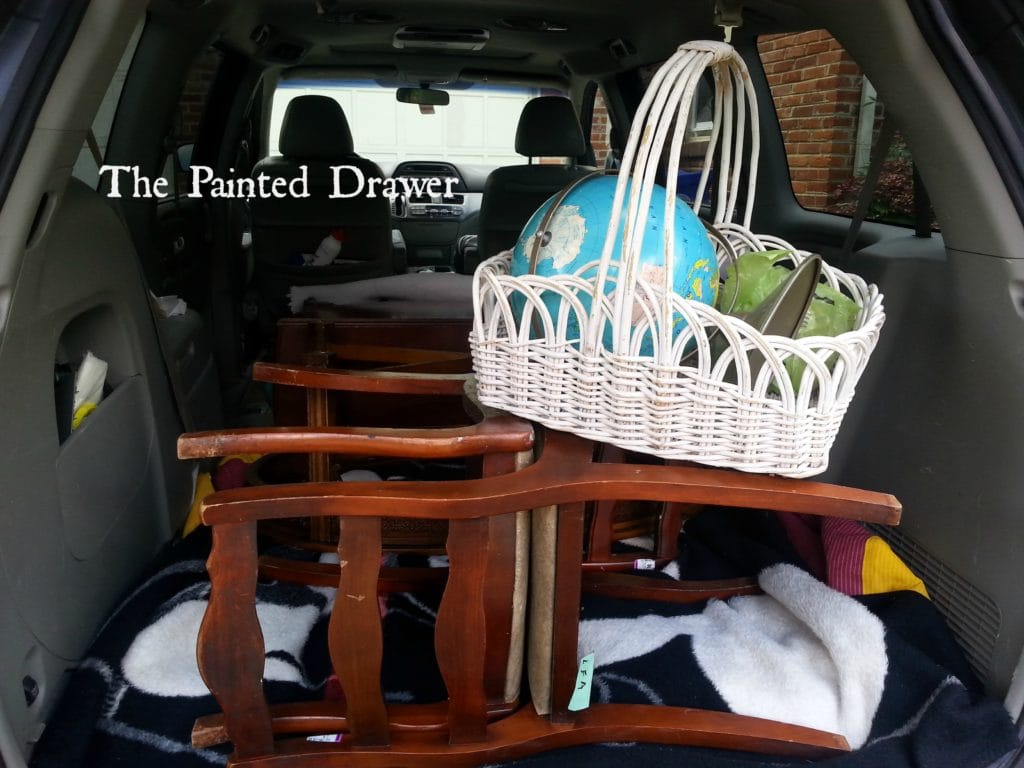 A large old globe and a fantastic vintage, chippy basket,  two sweet chairs that are going to look gorgeous painted with new fabric seats – these are always  fun transformations – and out of sight are a vintage English gateleg table and a coffee table that is just full of fun detail.
Off to start my mystery project above!