Sweet Angels for your Holiday wrapping!  I am typically only doing one design share per week but this one was too adorable not to pass on!  Available today only at Decor Steals. Made out of galvanized metal, you can even write on them with chalk to customize your gift's message…love!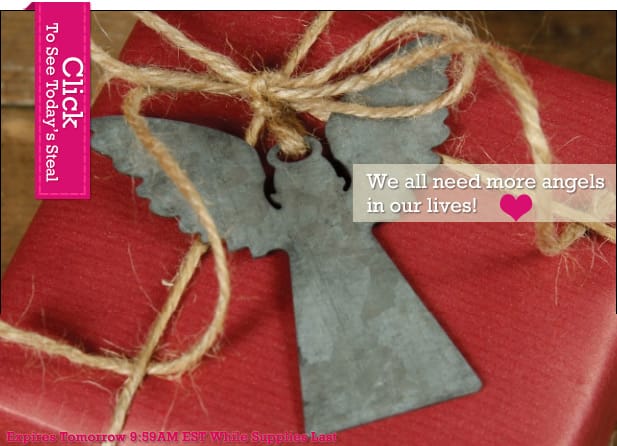 Now on to my Find of the Week…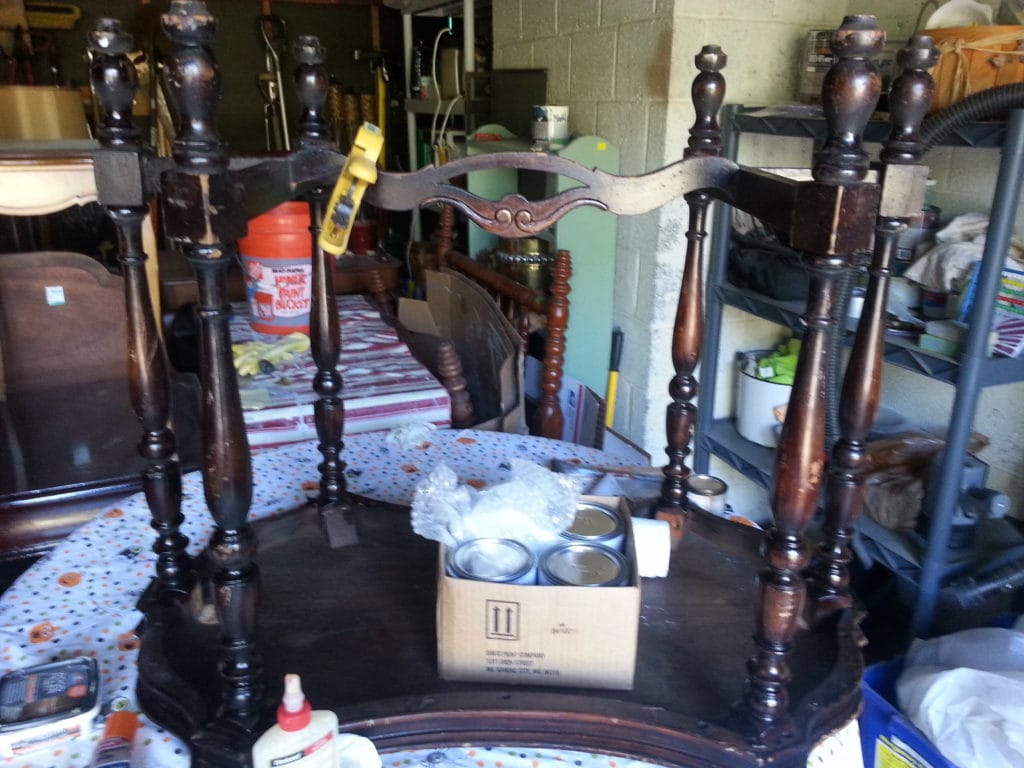 Say, what?  I know, doesn't look too good now.  Poor thing was very mistreated in its previous life.  Broken legs, holes drilled through the top (all the way through – why?), and full of scratches and dents but well worth the effort to save!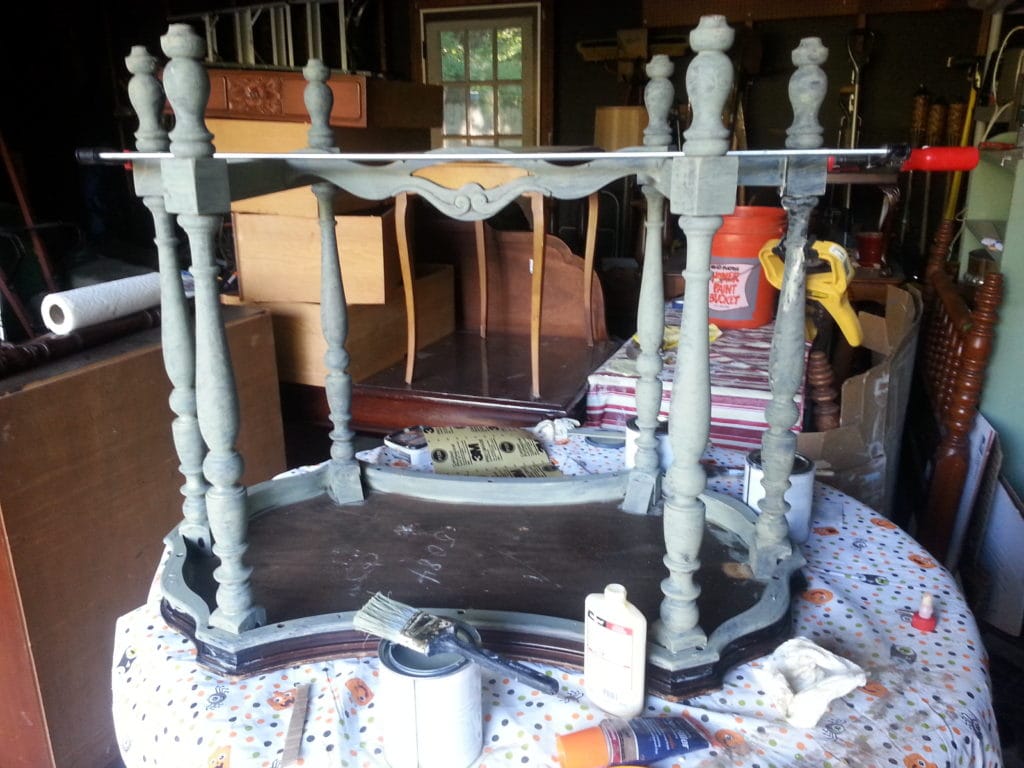 I now have not one, but two occasional tables that are to die for gorgeous!  Wait till you see them tomorrow 🙂
Join the Fun! I Always Love More Subscribers!