I took advantage of my last few days of freedom and went thrifting yesterday.  My favorite activity!  Once my kids are home for summer, it isn't going to be as easy to do.  I thought I would share my finds.  I love the straight lines of this dresser. 
It is in horrible condition which is great for me as I got it at a bargain price.  I started the wood filler and sanding process today and am still debating which direction to go as far as paint.  It needs a lot more tlc before it's ready for painting.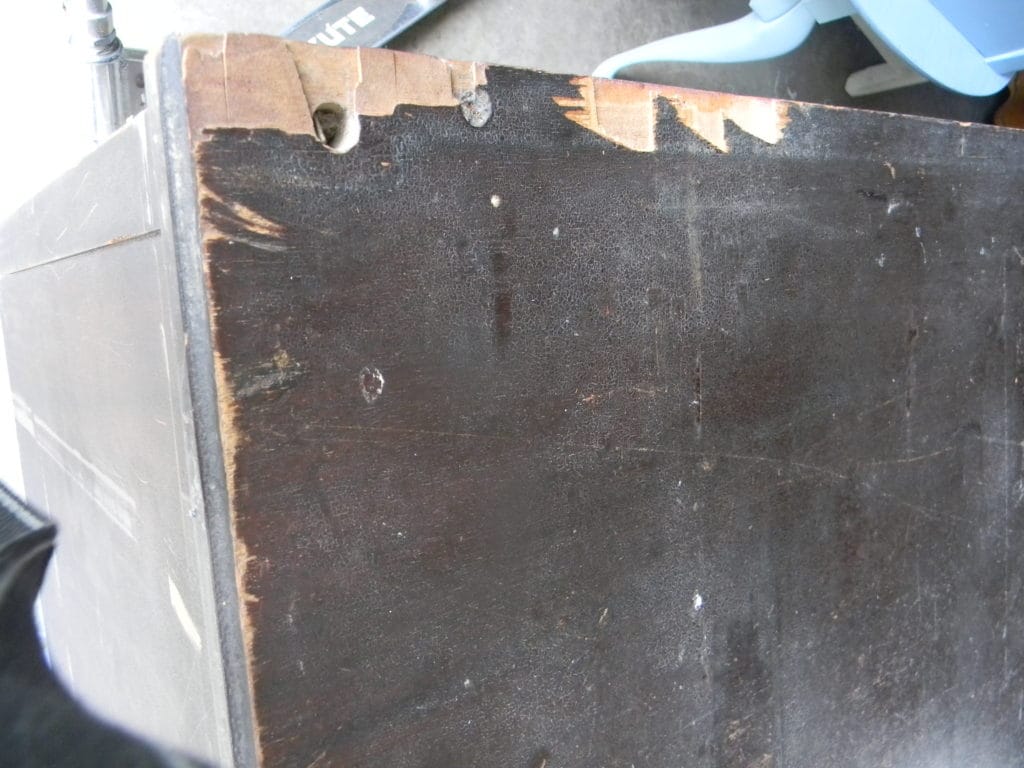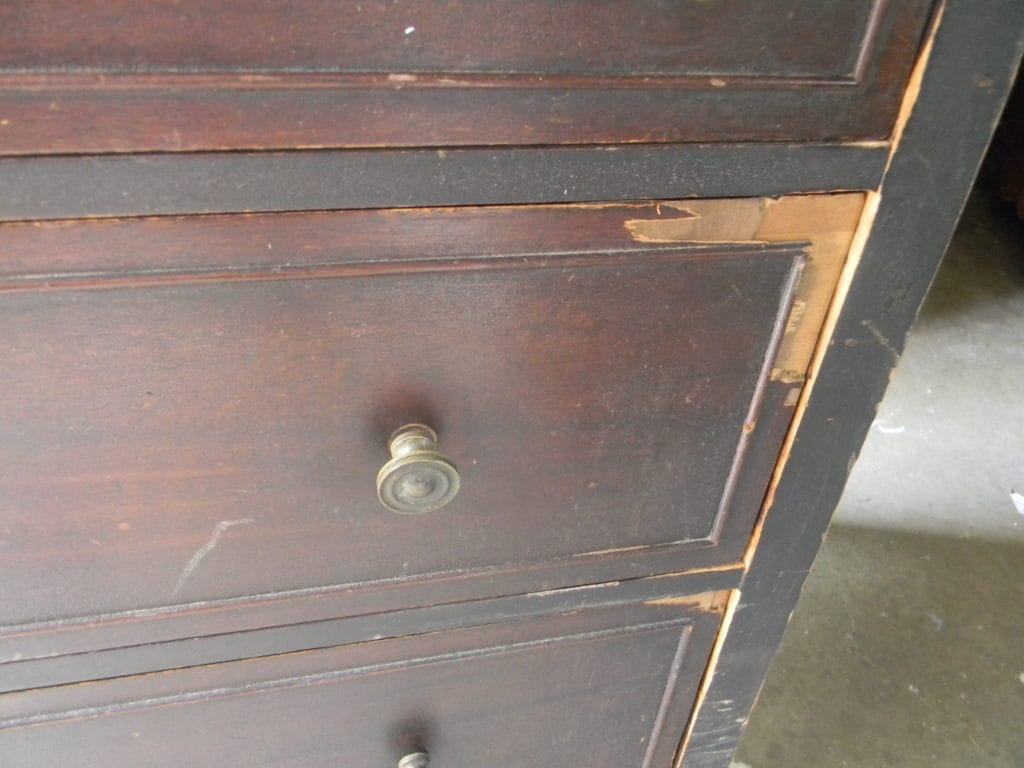 I also scored this great entry hall table with an etched mirror…
…and this darling cabinet was my find of the week.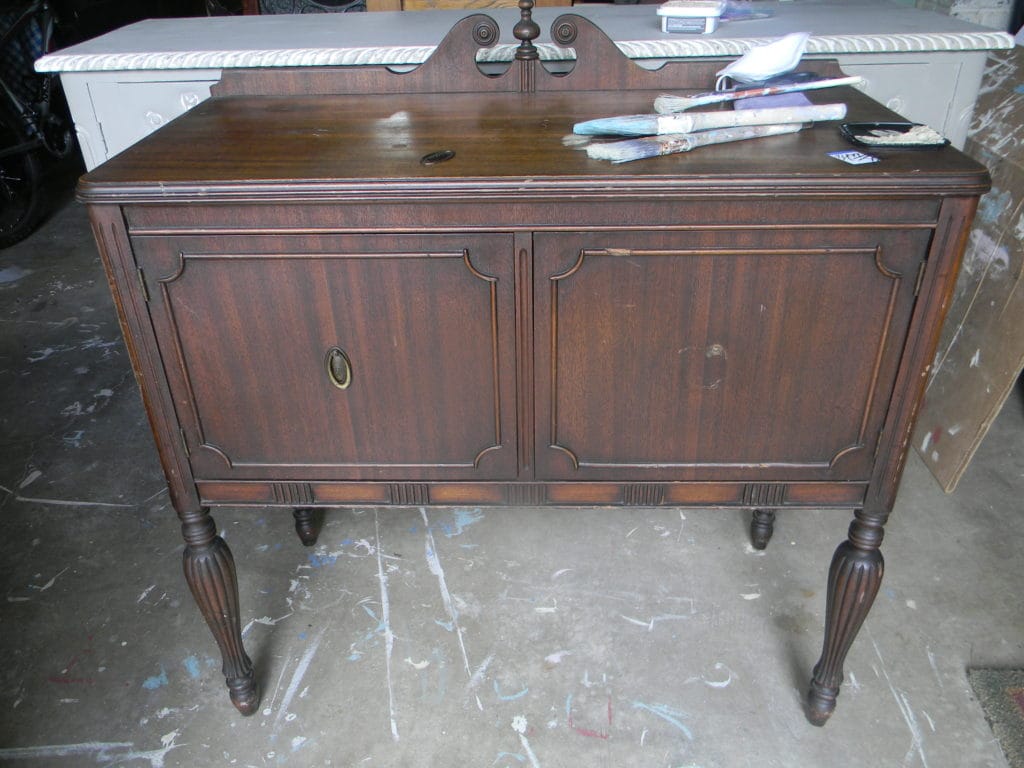 Today I was able to sand down the top to perfection. It took a long time so I couldn't finish the whole piece today.  I will say that this is my all time favorite refinished top I have ever done.
Before…
and after…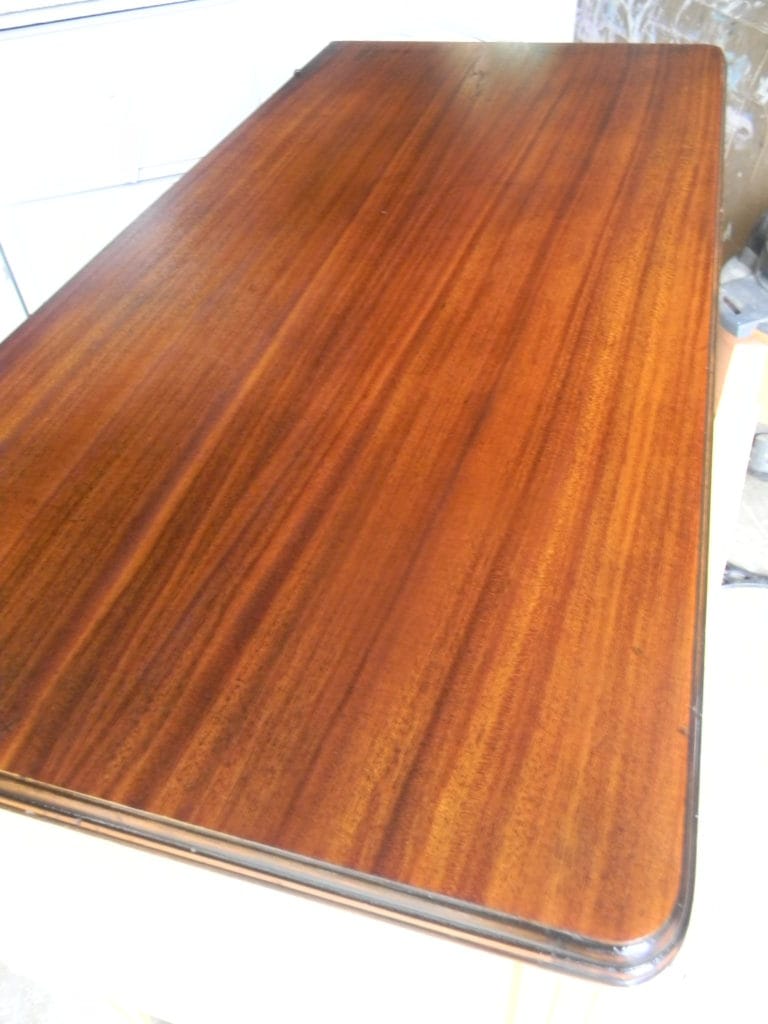 It is just gorgeous with its beautiful striations and warm color.  Even my eight year old, Sophie stopped and stared at it in the garage and told me how pretty it was!  I painted two coats of yellow milk paint on the body which needs to set before distressing.  Then I can add the backboard back on top and some new hardware.  My favorite part!  I hope to post the "after" pics tomorrow!  For now, off to swim team practice, if the rain holds off 🙂